Photo Flash: First Look at Jose Rivera's ANOTHER WORD FOR BEAUTY at Goodman Theatre
Goodman Theatre begins the new year with a new music-and-movement-filled play: ANOTHER WORD FOR BEAUTY, a world premiere by Academy Award nominee José Rivera (The Motorcycle Diaries) inspired by an annual beauty pageant at El Buen Pastor womens prison in Colombia. ANOTHER WORD FOR BEAUTY runs now through February 21 in the Albert Theatre. Opening night is next Monday, January 25. BroadwayWorld has a first look at the cast in action below!
Directed by Steve Cosson and featuring seven original songs by Grammy Award winner Héctor Buitrago, the show was developed through a co-commission between the Goodman and Cosson's New York-based theater company The Civilians. The artists traveled to Bogotá to interview the prisoners prior to the pageant, creating a fictionalized but based on true events look at the lives of these women-including their flaws and failures, but also humanity and potential-and the annual event intended by their jailers to motivate and rehabilitate them.
A predominantly Latina ensemble cast of 11 brings these women to life: Stephanie Andrea Barron (Yolanda), Helen Cespedes (Xiomara), Monique Gabriela Curnen (Marilin/Magnolia), Dan Domingues (Danny/Maurico/Arturo), Danaya Esperanza (Luzmery), Zoë Sophia Garcia (Nora), Marisol Miranda (Carmen/Tatiana/Elisinda), Yunuen Pardo (Jeimi), Socorro Santiago (Ciliana), Heather Velazquez (Maikelyn/Eva) and Carmen Zilles (Isabelle).
For a few days every year, El Buen Pastor's female inmates-offenders from all sectors of Colombian society, from murderers to streetwalkers to political dissidents-compete for the title of "Señorita Simpatía" in an annual beauty pageant honoring the Virgin of Mercy. Most days, the inmates endure the dangers and indignities that accompany incarceration; during the pageant event, however, El Buen Pastor becomes a place of celebration, transformation and hope, with the prospect of victory a bright moment in lives otherwise marked by poverty, brutality, marginalization and destruction. While the pageant's parade of glamorous gowns, exotic headdresses and rhythmic dances provides a distraction from daily suffering, its real impact on each woman is more than skin deep.
Tickets ($25 - $75; subject to change) are on sale now at GoodmanTheatre.org, by phone at 312.443.3800 or at the box office (170 North Dearborn).
Photo Credit: Liz Lauren


Carmen Zilles (Isabelle), Danaya Esperanza (Luzmery), Helen Cespedes (Xiomara), Stephanie Andrea Barron (Yolanda), and Zoe Sophia Garcia (Nora)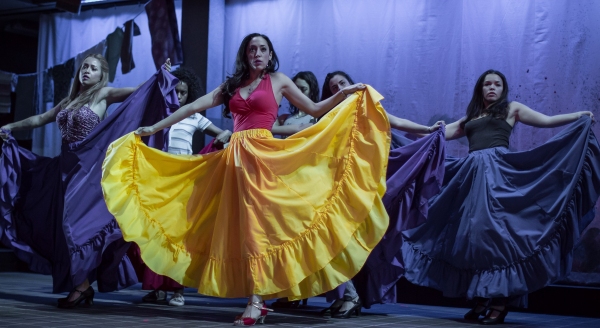 Carmen Zilles (Isabelle), Yunuen Pardo (Jeimi), and Zoe Sophia Garcia (Nora)

Dan Domingues (Danny/Maurico/Arturo), Danaya Esperanza (Luzmery), Zoe Sophia Garcia (Nora), Carmen Zilles (Isabelle), Stephanie Andrea Barron (Yolanda) and Helen Cespedes (Xiomara)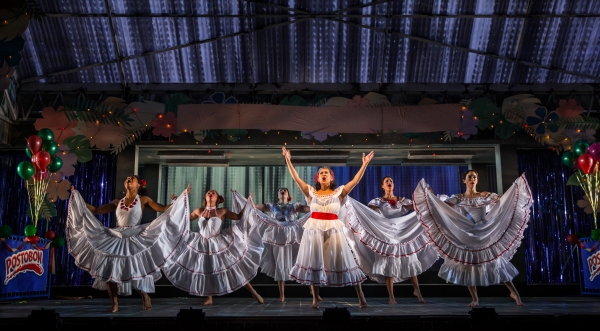 Danaya Esperanza (Luzmery), Carmen Zilles (Isabelle), Zoe Sophia Garcia (Nora), Socorro Santiago (Ciliana), Stephanie Andrea Barron (Yolanda) and Helen Cespedes (Xiomara)

Heather Velazquez (Maikelyn/Eva/Paramilitary), Stephanie Andrea Barron (Yolanda) and Socorro Santiago (Ciliana)

Helen Cespedes (Xiomara) and Dan Domingues (Danny/Maurico/Arturo)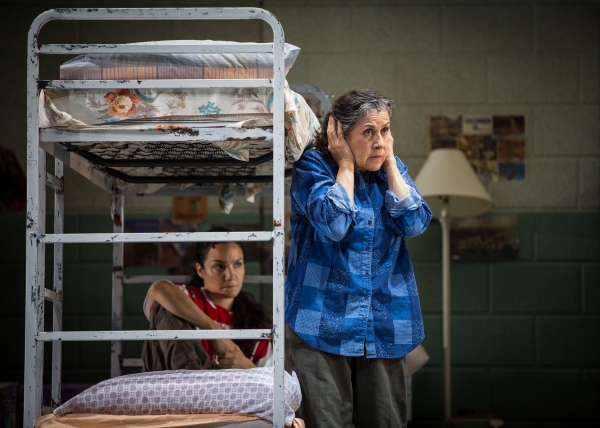 Marisol Miranda (Carmen/Tatiana) and Socorro Santiago (Ciliana)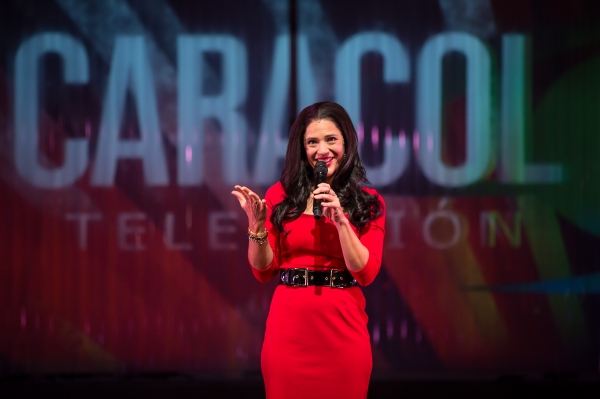 Monique Curnen (Marilin/Magnolia)

The cast of ANOTHER WORD FOR BEAUTY

Mike Przygoda playing in ANOTHER WORD FOR BEAUTY
Related Articles View More Chicago

Stories

Shows
More Hot Stories For You