Photo Flash: Chicago Porchlight Theatre Opens A CATERED AFFAIR
Porchlight Music Theatre, American Musicals. Chicago Style, presents the Chicago premiere of John Bucchino and Harvey Fierstein's A Catered Affair, directed by Nick Bowling with music direction by Doug Peck, at Stage 773, 1225 W. Belmont Ave. The performance schedule is Fridays at 7:30 p.m., Saturdays at 8 p.m. and Sundays at 2 p.m. Single tickets are $38 with group and student discounts available. All tickets are available at stage773.com, porchlightmusictheatre.org or by phone at 773.327.5252.
Based on the beloved Bette Davis film and featuring a melodious, 1950s inspired score; A Catered Affair is an exploration of the resilience of love. A couple (Rebecca Finnegan and Craig Spidle) must decide whether to spend their life savings on the family taxicab business or to celebrate their only daughter's (Kelly Davis Wilson) marriage with a lavish catered affair, providing her with the extravagant wedding they never had for themselves. This bittersweet reflection on the complexities of relationships between husbands and wives and parents and children is an emotional ride where feelings of heartbreak and joy are shared in one moment.
The cast is Rebecca Finnegan* (Aggie Hurley), Craig Spidle* (Tom Hurley), Jerry O'Boyle (Uncle Winston), Kelly Davis Wilson (Janey Hurley), Jim DeSelm (Ralph Halloran), Brittani Green (Alice), Larry Baldacci (Sam/Mr. Halloran), Caron Buinis (Pasha/Caterer), Anne Sheridan Smith (Dolores/Mrs. Halloran/US Aggie Hurley), Lauren Villegas (Myra/Wedding Dress Saleswoman), Nate Lewellyn (Ralph Understudy), Brittany Bookbinder (Janey/Alice Understudy), Matt McNabb (Winston Understudy), Jill Sesso (Female Ensemble Understudy) and Noah Sullivan (Tom/Sam/Mr. Halloran Understudy).
The design team includes Brian Sidney Bembridge, scenic design; Bill Morey, costume design; Nic Jones, lighting design; Victoria (toy) Delorio, sound design; Julie Eberhardt, properties design. Additionally Kelli Marino, dramaturg and Christopher Pazdernik, assistant director and Meghan Teal*, production stage manager.
*Denotes members of Actors' Equity Association, the union of professional Actors and Stage Managers in America.


Porchlight Music Theatre Chicago Artistic Associate Rob Lindley, Anne Sheridan Smith (Dolores/Mrs Halloran/US Aggie Hurley) and Allison Bazarko Kirk (AKA "Foiled Again")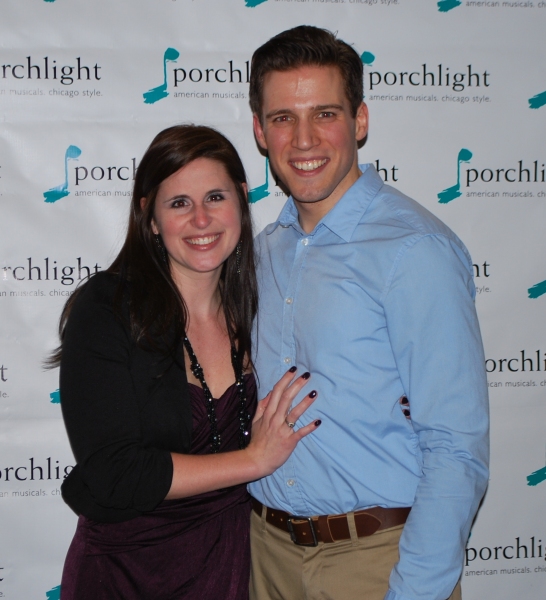 Jim DeSelm (Ralph Halloran) and his wife, Karri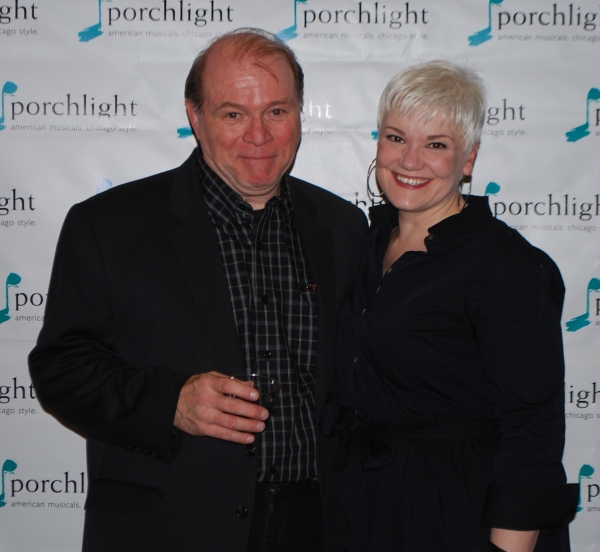 Craig Spidle (Tom Hurley) and Rebecca Finnegan (Aggie Hurley)

Kelly Davis Wilson (Janey Hurley), Brittani Arlandis Green (Alice), Music Director Doug Peck, Artistic Director Michael Weber, Nate Lewellyn (Ralph Standby) and Brittany Bookbinder (Janey/Alice Standby)

Artistic Director Michael Weber, Porchlight Music Theatre Chicago Board Members Bil Ingraham, Tony Calzaretta, Bill Crowther, Cheryl Coons, James Jensen, Jeannie Lukow, Kathryn Michael and Managing Director Jon Heuring

More Hot Stories For You