Photo Flash: BATSU! Opens in Chicago
BATSU!, the comedic and interactive game show that has run for six years in New York and was named one of the "Best Things to Do in NYC" by CBS NY and dubbed "Really Funny!" by The New York Times will now play in Chicago with a local cast, previewing Thursday, June 16 in an open-ended engagement. BATSU! will be presented at a favorite Chicagoland dining spot, Kamehachi, 1531 North Wells Street, and will shock diners with this quirky, live Japanese game show.
BATSU! is not your ordinary dinner theater entertainment. Four warriors compete in comedic challenges to avoid electric shocks, paintballs, a giant egg-smashing chicken, and many more hilarious jaw-dropping punishments. The cast of BATSU! are members of the acclaimed comedy group Face Off Unlimited.
If you're looking for a night full of surprises, non-stop laughs, and a one-of-a-kind show, this is it! BATSU! which means "punishment" in Japanese, has been a huge hit in New York. The show became a cult favorite, with audience members returning multiple times. BATSU! is a production that audiences will never forget!
A full menu/bar will be available and audience members may enjoy sushi and sake, while the bravest sign up for a chance to participate in BATSU! themselves. The show was hailed as one of Thrillist's "20 Fresh Date Ideas" in New York, and is a perfect night for birthday celebrations, an office outing, date nights, and those who are bored with the typical dinner and drinks routine.
Photos by Johnny Knight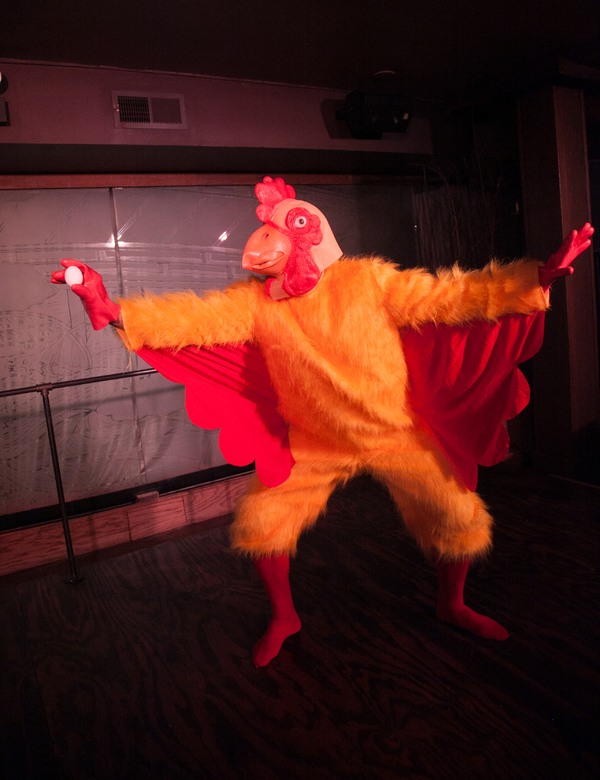 Mr. Chicken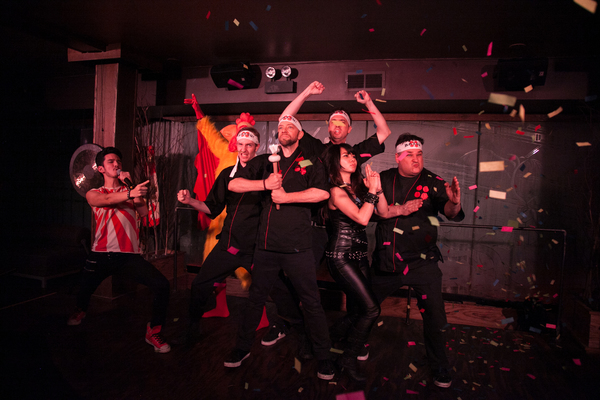 Brian Walters, Mr. Chicken, Nate Mount, Jay Painter, Eric Robinson, Mio Sota, Joe Tex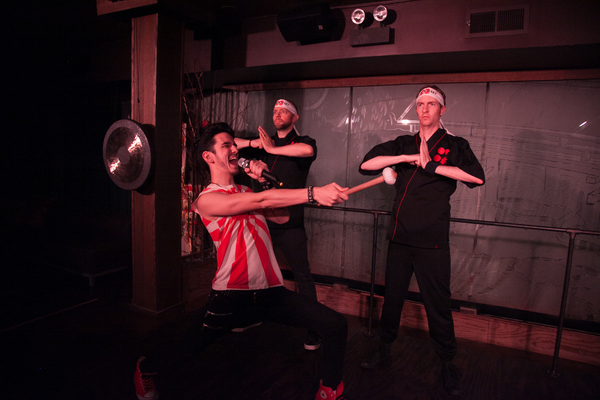 Front: Brian Walters; Back: Jay Painter, Nate Mount

Mio Sota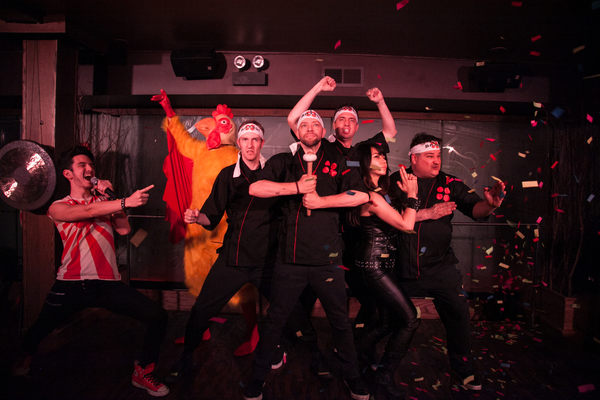 Brian Walters, Mr. Chicken, Eric Robinson, Jay Painter, Nate Mount, Mio Sota, Joe Tex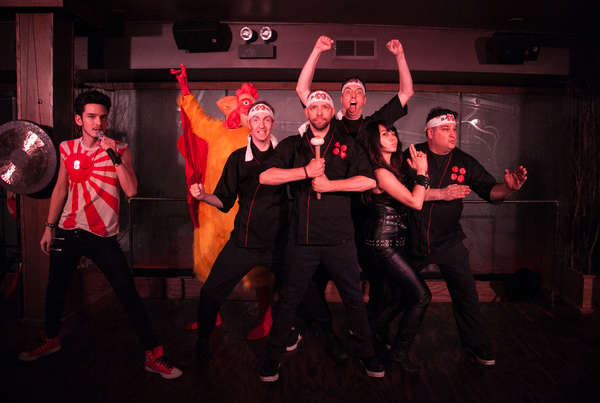 Brian Walters, Mr. Chicken, Eric Robinson, Jay Painter, Nate Mount, Mio Sota, Joe Tex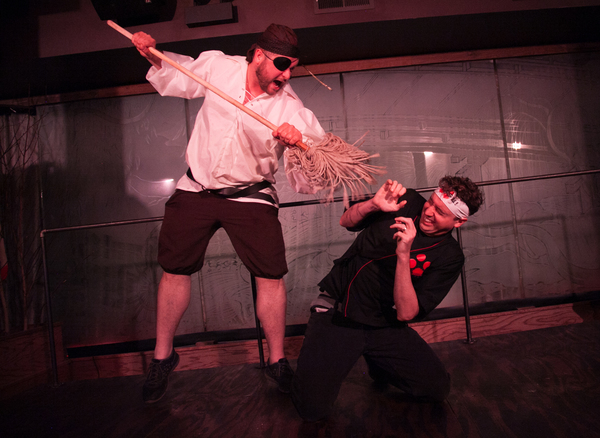 Paul Whitehouse, Eric Robinson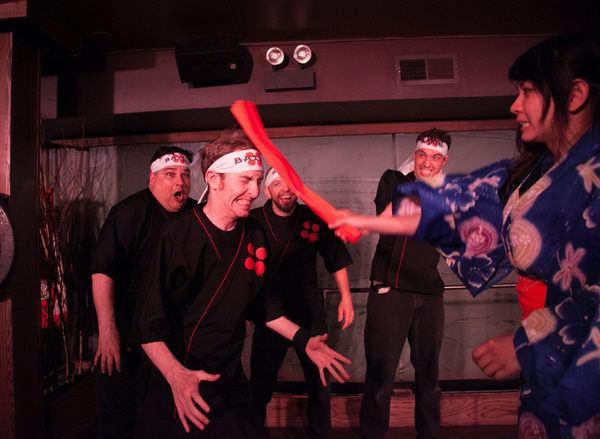 Front: Nate Mount, Mio Sota; Back: Joe Tex, Jay Painter, Eric Robinson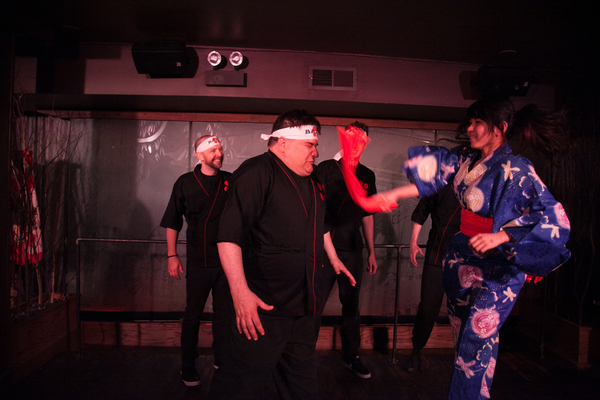 Joe Tex, Mio Sota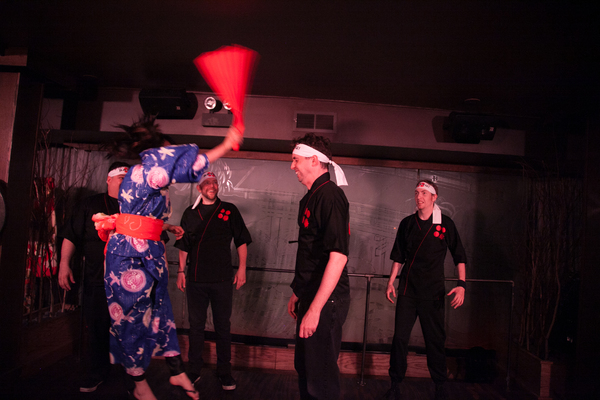 Mio Sota, Eric Robinson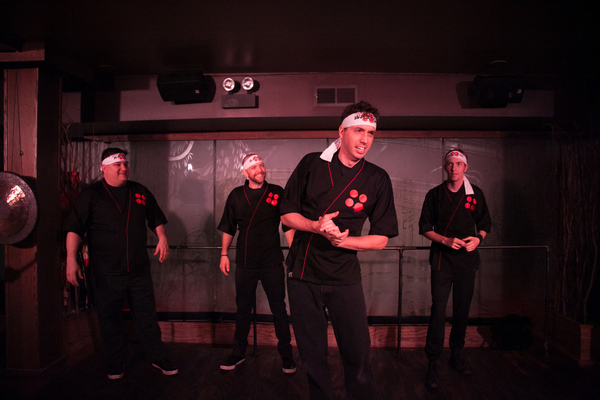 Front: Eric Robinson; Back: Joe Tex, Jay Painter, Nate Mount

Front: Jay Painter; Back): Joe Tex, Eric Robinson, Nate Mount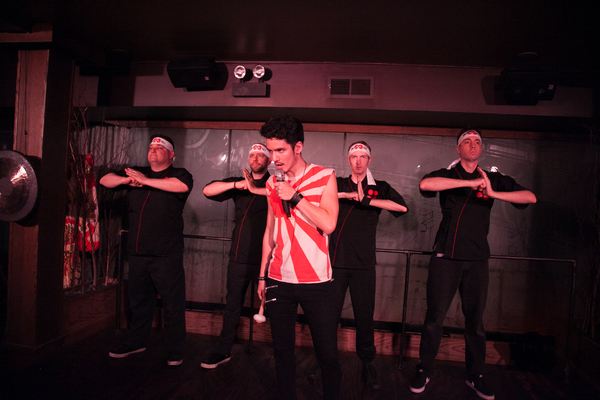 Front: Brian Walters; Back: Joe Tex, Jay Painter, Nate Mount, Eric Robinson