Goodman Theatre's Playwrights Unit Presents Free Staged Readings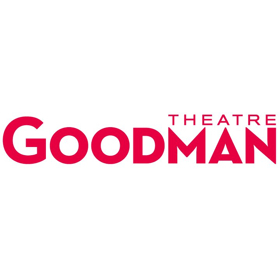 Goodman Theatre announces a line-up of free staged readings written by members of its Playwrights Unit-a year-long residency for Chicago-based writers to develop their plays-in-progress with the Goodman's artistic team, in partnership with Chicago Dramatists. Members of the 2017/2018 Playwrights Unit include Sam Collier, Ricardo Gamboa, Isaac Gomez, Kristin Idaszak and Nigel O'Hearn. Free, one-time-only readings take place July 14-18 at Goodman Theatre (170 N. Dearborn); to make a reservation call 312.443.3800 or visit GoodmanTheatre.org/PlaywrightsUnit. Availability is extremely limited.
The Playwrights Unit is an important component of Goodman Theatre's efforts to develop new American plays. Works are strongly considered for the New Stages Festival and future mainstage programming. In recent years, Playwrights Unit works at the Goodman have included Sandra Delgado's La Havana Madrid, Andrew Hinderaker's The Magic Play, Seth Bockley's Ask Aunt Susan, Kristiana Rae Colón's florissant & canfield and Martín Zimmerman's The Solid Sand Below.
The Goodman is grateful for the generosity of its New Work sponsors, including: the Time Warner Foundation, Lead Support of New Play Development; The Pritzker Pucker Family Foundation, Major Support of New Work Development; The Glasser and Rosenthal Family, Support of New Work Development; and the Harold and Mimi Steinberg Charitable Trust, Support of New Work Development.
About the 2017/2018 Playwrights Unit Readings
Wade by Isaac Gomez
Directed by Marti Lyons
Saturday, July 14 | 2pm
As Hurricane Harvey wreaks havoc, six Houstonians find themselves trapped in the downtown convention center where 10,000 displaced people wait out the storm of the year. In the midst of cabin fever, head injuries, secret rescues and weathered barriers, Wade is a cry for a revival at a time and place when survival is no longer enough.
Gomez is a Chicago-based playwright originally from El Paso, Texas/Ciudad Juárez, Mexico. His play La Ruta will be receiving its world premiere at Steppenwolf Theater Company this fall. He is currently under commission from South Coast Repertory, Goodman Theatre, The Theatre School at DePaul University (Cunningham Commission for Youth Theater), Steep Theatre and StepUp Chicago Playwrights. His plays have been supported by Steppenwolf Theatre Company, Primary Stages, Oregon Shakespeare Festival, Goodman Theatre, Victory Gardens Theater, Northlight Theatre, Albany Park Theater Project, WaterTower Theatre, Haven Theatre, Teatro Vista, Greenhouse Theater Center, Jackalope Theatre Company, Pivot Arts, Definition Theatre Company, Broken Nose Theatre, Stage Left, The VORTEX, and Something Marvelous. He is the recipient of the 2017 Jeffry Melnick New Playwright Award at Primary Stages, an inaugural 3Arts "Make A Wave" grantee, co-creative director at the Alliance of Latinx Theatre, a resident playwright at Chicago Dramatists, an artistic associate with Victory Gardens Theater, ensemble member with Teatro Vista, artistic associate with Pivot Arts, artistic curator for Theater on the Lake 2018/2019, a steering committee member of the Latinx Theatre Commons (LTC) and a core producer with the Jubilee. He is a professional lecturer at The Theatre School at DePaul University, and is represented by The Gersh Agency and Circle of Confusion.
The Woyzeck Experiment by Nigel O'Hearn
Directed by Elly Green
Sunday, July 15 | 2pm
To properly train criminally divisive subjects and safely re-assimilate them back into society, State Training and Re-Assimilation Program 1017 - codenamed "The Woyzeck Experiment" - has developed a new methodology for inscribing empathy into its subjects; a new methodology that goes beyond the standard, state-proscribed linguistic prohibitions and punishments. Drawing on Georg Büchner's unfinished 1836 play Woyzeck, The Woyzeck Experiment explores the means of identity formation, the pains of identification, and the violence intrinsic to language and actor training.
O'Hearn's plays have been produced in Edinburgh and New York as part of the International Fringe Festivals there, Chicago, and at various theaters in his hometown of Austin, Texas. From 2009-2012, he served as the artistic director and resident playwright of Palindrome Theatre in Austin, which produced his adaptation of Accidental Death of an Anarchist (Best Comedy nomination, 2012-2013 Austin Critics Table), his adaptation/translation A Hedda Gabler (finalist, 2012 International Ibsen Festival, National Theatre of Norway) and the Equity workshop premiere of his play The Attic Space. In early 2014, O'Hearn moved to Chicago, where his productions include: "they": a lamentation (Chicago Fringe Festival); Circle Machine - an adaptation of Chuck Mee's Full Circle, co-written with Emma Stanton and Thom Pasculli (Oracle Productions); An Alliance of Brats, an adaptation of Ibsen's The League of Youth (Illinois State University and Heartland Theatre Company, Normal, IL); and A Hedda Gabler (Red Tape Theatre), which saw its fifth production at Wichita State University this past November. He received an MA from the University of Chicago, where he was an Arts, Sciences, and Culture Graduate Collaborative Grant recipient for co-developing a scientific study that gauged the cognitive impact of reading poetry on Alzheimer's patients and their primary caregivers. His most recent play, Song We Forgot to Sing: a play in several scenes and poems, is a verse dramatization of that study process, which received an Equity reading at the Logan Center in 2017.
A Hundred Circling Camps by Sam Collier
Directed by Nina Morrison
Monday, July 16 | 7:30pm
During the summer of 1932, over 20,000 people hopped trains to Washington D.C. and camped out to demand fair pay for veterans of the World War. The legacy of the Bonus Army is written into our laws and culture, but the march has been largely forgotten. As America protests and forgets and protests and forgets, what is carried forward? Touching on the Poor People's Campaign, Occupy Wall Street and Standing Rock protests, A Hundred Circling Camps explores what it means to live in public as an act of resistance.

Collier is a playwright, poet, and theater artist. Her play Daisy Violet the Bitch Beast King was a finalist for the O'Neill Theater Center's 2017 National Playwright Conference. Other plays include Silo Tree; thing with feathers and Quiet, Witches. Her work has also been developed by the Last Frontier Theatre Conference, the Chicago Theatre Marathon, PTP/NYC, The Make Ready, Horse & Cart, Theater Nyx, New Ground Theatre and the UNESCO Cities' Play Festival. Her poems have appeared in The Puritan, Sixfold, Iron Horse Literary Review, Mortar Magazine, Guernica and elsewhere. She has taught writing with Front Street Writers, Cornell College, Young Playwrights' Theater, Imagination Stage, Indiana Repertory Theatre, Combined Efforts Theater and The University of Iowa. She has held fellowships and residencies with the National Writers Series, the Iowa Lakeside Laboratory, the Bread Loaf Writers Conference, the National Theatre Institute and the Folger Shakespeare Library. She holds an MFA in playwriting from the Iowa Playwrights Workshop.
The Wizards by Ricardo Gamboa
Directed by Azar Kazemi
Tuesday, July 17 | 7:30pm
Amado and Sam, a brown and black genderqueer couple, move back to Amado's hometown of Chicago after surviving a hate crime in New York the day after the 2016 presidential election. In their new apartment in the city's gentrifying Pilsen neighborhood, they find an Ouija board that puts them in touch with The Wizards, a Mexican-American Motown cover band on the Southside during the 70s. The Wizards is a supernatural thriller about the histories and people that haunt us.
Gamboa is an award-winning artist, activist and academic creating radically politicized work in their native Chicago and New York City. In Chicago, Gamboa is a member of Free Street Theater and founding adult founder of the controversial, politically-charged ensemble The Young Fugitives. In New York City, they are a fellow of the EmergeNYC program at Hemispheric Institute of Performance and Politics and member of the New York Neo-Futurists. They are finishing their doctorate degree at New York University's renowned American studies program and received their MA in arts politics (2013) from the Tisch School of the Arts. Gamboa has won several awards including a Joyce Award and an International Connections Award from the John D. and Catherine T. MacArthur Foundation. They have worked with over 5,000 young people in the hemisphere. Their current projects include the underground live and live-streamed news show The Hoodoisie, the audience and critically-engaged, community-based theater piece Meet Juan(ito) Doe and BRUJOS, the genre-bending web series about four gay Latino doctoral students who are also witches.
Three Antarcticas by Kristin Idaszak
Directed by Susan E. Bowen
Wednesday, July 18 | 7pm
Robert Falcon Scott's explorers perform a play to stave off polar madness during the four months of Antarctic night. A female glaciologist fights for her place in cutting-edge climate change research in 1979. A present-day couple travels to the ends of the earth to get married. Is it possible to go to the edge of the world and return unchanged? Idaszak is a Chicago-based playwright, dramaturg and performance maker and the artistic director of Cloudgate Theatre. Her play Second Skin received the Kennedy Center's
Paula Vogel
Playwriting Award and the
Jean Kennedy Smith
Playwriting Award. Her play Another Jungle (Relentless Award honorable mention) received its world premiere with Cloudgate Theatre and The Syndicate in April 2018. Her work has also been developed through residencies at the city of Chicago's Department of Cultural Affairs, Stage Left Theatre and the Qualcomm Institute at Calit2 in San Diego. Idaszak has co-created collaborative original work that has been seen at the WoW Festival at
La Jolla Playhouse
and the Blurred Borders Festival, an international showcase of contemporary dance theatre. She has been nominated for a Jeff Award for Best New Work and has received two honorable mentions on the Kilroys' List. She was the 2015 Kennedy Center Fellow at the
Sundance Theatre
Lab. She has received two Playwrights' Center Jerome Fellowships. Currently, Idaszak is working on a commission for EST/the Sloan Foundation. She is the Shank Playwright-in-Residence at
The
Goodman Theatre
where she served as dramaturg for The Wolves. She is also a resident playwright at
Chicago Dramatists
. Previously, she served as associate artistic director/literary manager of Caffeine Theatre and associate artistic director of Collaboraction. She received her MFA from University of California, San Diego and BFA from The Theatre School at DePaul University. About
Goodman Theatre
AMERICA'S "BEST REGIONAL THEATRE" (Time magazine),
Goodman Theatre
is a premier not-for-profit organization distinguished by the excellence and scope of its artistic programming and civic engagement. Led by Artistic Director
Robert Falls
and Executive Director
Roche Schulfer
, the theater's artistic priorities include new play development (more than 150 world or American premieres), large scale musical theater works and reimagined classics (celebrated revivals include Falls' productions of Death of a Salesman and The Iceman Cometh).
Goodman Theatre
artists and productions have earned two Pulitzer Prizes, 22 Tony Awards, over 160 Jeff Awards and many more accolades. In addition, the Goodman is the first theater in the world to produce all 10 plays in
August Wilson
's "American Century Cycle" and its annual holiday tradition A Christmas Carol, which celebrated its 40th anniversary this season, has created a new generation of theatergoers. The Goodman also frequently serves as a production partner with local off-Loop theaters and national and international companies by providing financial support or physical space for a variety of artistic endeavors.
Committed to three core values of Quality, Diversity and Community, the Goodman proactively makes inclusion the fabric of the institution and develops education and community engagement programs that support arts as education. This practice uses the process of artistic creation to inspire and empower youth, lifelong learners and audiences to find and/or enhance their voices, stories and abilities. The Goodman's Alice Rapoport Center for Education and Engagement is the home of such programming, most offered free of charge, and has vastly expanded the theater's ability to touch the lives of Chicagoland citizens (with 85% of youth participants coming from underserved communities) since its 2016 opening.
Goodman Theatre was founded by William O. Goodman and his family in honor of their son Kenneth, an important figure in Chicago's cultural renaissance in the early 1900s. The Goodman family's legacy lives on through the continued work and dedication of Kenneth's family, including Albert Ivar Goodman, who with his late mother, Edith-Marie Appleton, contributed the necessary funds for the creation of the new Goodman center in 2000.
Today, Goodman Theatre leadership also includes the distinguished members of the Artistic Collective: Brian Dennehy, Rebecca Gilman, Henry Godinez, Dael Orlandersmith, Steve Scott, Chuck Smith,Regina Taylor, Henry Wishcamper and Mary Zimmerman. David W. Fox, Jr. is Chair of Goodman Theatre's Board of Trustees, Cynthia K. Scholl is Women's Board President and Justin A. Kulovsek is President of the Scenemakers Board for young professionals.
Related Articles View More Chicago

Stories

Shows
More Hot Stories For You