Review: SHE LOVES ME at Gretna Theatre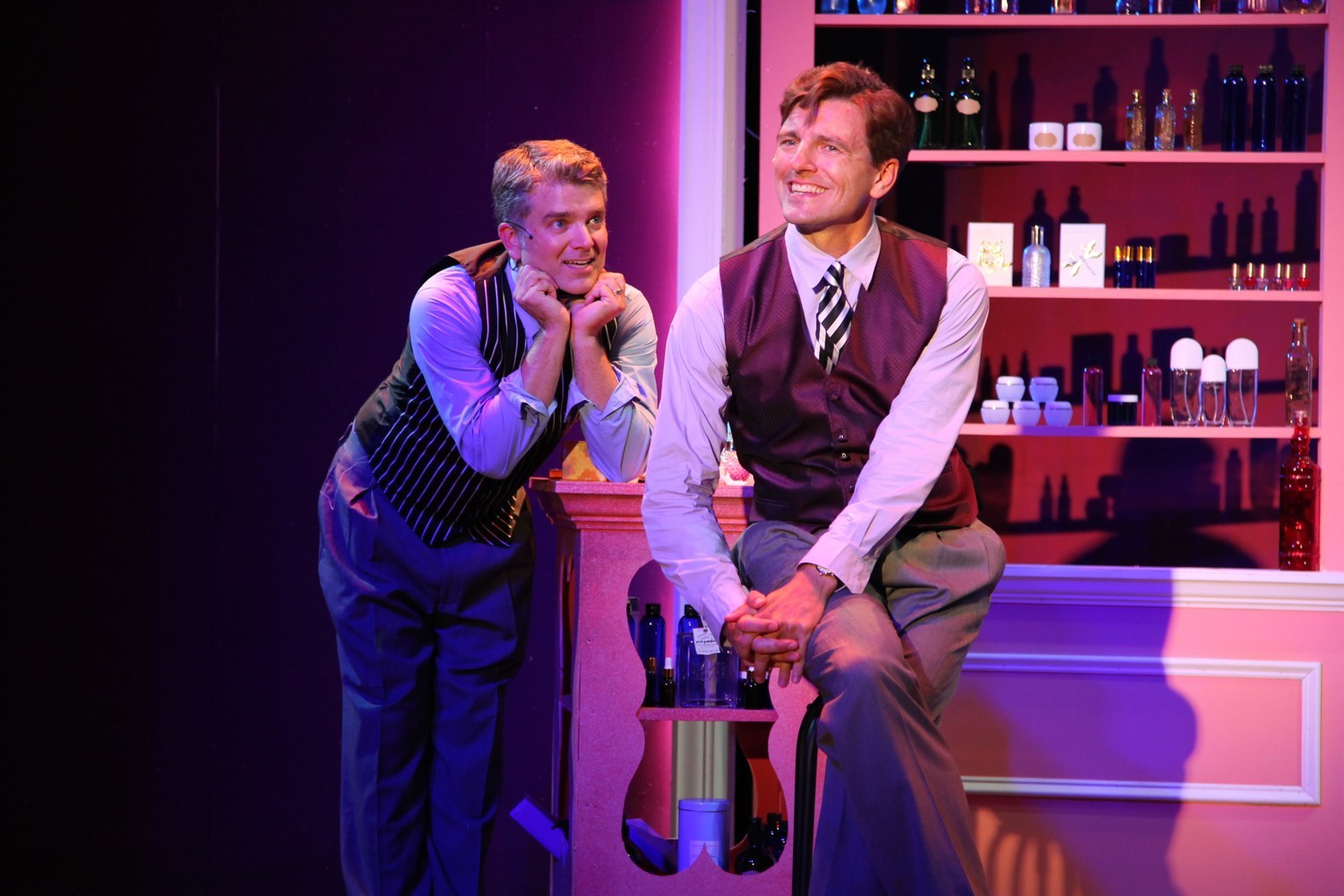 Even if you have never seen She Loves Me, the newest production at Gretna Theatre, the story is probably familiar. After all, it is the basis for several movies including The Shop Around the Corner, In the Good Old Summer Time, and You Got Mail.
The premise of all of these stories revolves around a man and woman who fall in love with each other as anonymous pen pals, yet can't stand each other in real life. It is a classic "Will they? Won't they? set up.
She Loves Me 's version involves Georg Nowack (William Connell) as a clerk in Maracek's Perfumerie. He has been corresponding with a lonely heart pen pal whom he is head over heels about. Little does he know that the shop's spunky new employee, Amalia Balash (Hanley Smith) is also the girl of his dreams.
Connell and Smith have chemistry together and both have the traditional, good looks of a lead. Smith's vocal range is impressive, especially when she needs to slip into a more operatic range.
The supporting cast members were consistently talented and enhanced the progress of the story. Two of my favorites were Josh Lerner as Arpad, the wide-eyed delivery boy, and Ellie Mooney as Ilona, the other female employee who has been looking for love in all the wrong places,
The set consisted of a number of movable pieces to suggest location-a perfume store, a restaurant, a hospital. The sets, along with props and costumes, succeeded at a functional level-but did little to help paint the picture of 1934 Budapest.
It is interesting to note that She Loves Me doesn't employ splashy chorus numbers or elaborate choreography. It is designed as a character piece, and does without a lot of traditional musical theater bells and whistles to tell a more honest and realistic story.
The one exception would be the number, "Twelve Days to Christmas" which occurs very late in the show. I really enjoyed the energy and humor in this part a lot, but it didn't blend well with the tone of the production's past two hours.
She Loves Me is a smart and sweet show that is simultaneously recognizable and a little bit different. Next up for Gretna Theater will be the imaginative, Hitchcock inspired comedy, The 39 Steps. Showtimes, ticket sales and more information can be found at the theater's website.