Review: ANYTHING GOES at Dutch Apple Dinner Theatre
Most eighty-some-year-olds creak a bit, but others really get around, and that's the truth about ANYTHING GOES. Cole Porter is, of course, one of the great lyrical geniuses of history, which is a huge part of the reason, but there's another truth about it - heavily worked-over as the book was, and has been, it hasn't aged badly... possibly because it's purely frothy silliness, like GUYS AND DOLLS. In this day, however, the frothy silliness is almost realistic, since part of the plot revolves around hysterical celebrity-worship. Is that young man really Public Enemy Number One? Grab a selfie with him before the police get him! Wait, he's not a famous criminal? Well, then, get him out of our way!
Over at Dutch Apple, the stage has become a ship, and insanity on the high seas has taken over. Onor Robert Falon, as Billy Crocker, is dazed and confused as he makes his way from accidental stowaway to gangster sidekick to Public Enemy Number One. His old friend, entertainer Reno Sweeney, is singing her heart out, as Christina Tompkins holds the audience in the palm of her hand with her numbers, from "I Get a Kick Out of You" and "You're the Top" to the Act One close of "Anything Goes" and a spectacular "Blow, Gabriel, Blow." This is her first appearance at Dutch Apple, but one hopes it won't be her last.
Allison Fund plays Hope, Billy's love interest, as a sweet, winsome thing that's perfect for Billy, just as Reno is just the thing for Lord Evelyn Oakleigh, played with great good humor and delightful pratfalls by Craig Smith, Dutch Apple's veteran comic relief master. Oakleigh loves American words, American phrases, and every note out of Reno's throat, despite his engagement to Hope. Can these couples be worked out? It's a comedy, so there's a very good chance of it. Don't Miss Smith's incredibly delightful "The Gypsy In Me."
Best of all is Victor Legaretta as Moonface Martin, the gangster who's nowhere near Public Enemy Number One and suffers from insufficient respect because of it. Legaretta's duet on "Friendship" with Tompkins is a highlight of the first act, and his solo, "Be Like the Bluebird," in the second act is riotously funny. Legaretta, Tompkins, and Smith are worth the price of admission.
But the story of star-crossed and sea-tossed Billy and Hope is at the center of all things, and it's hard not to root for such an adorable couple, even while you root for the less-than-heroic Moonface to pull off his disguises as he hides out on shipboard.
The ensemble numbers, especially "Anything Goes" and "Blow, Gabriel, Blow," are heaven for tap fans - this is a tap-dancing show if ever there was one, and Samantha Hewes Cramer, the choreographer, and director Paul Bernier, have pulled out all the stops. If it's possible to tap all the way through the stage floor, this show may just do it. This is some of the best dance at Dutch Apple since WEST SIDE STORY, and it's worth seeing for any dance fan. John P. White, quite possibly the best costume designer in the area, also pulled out all the stops; it's a lavishly costumed Deco riot of colors and patterns.
With a great cast, classic songs, colorful costuming, and non-stop dance, there's no way not to feel good after watching this show. It's the best dessert Dutch Apple can offer its dinner guests - it has plenty of eye appeal, it's got good taste, and it has no calories at all. What's not to like?
At Dutch Apple through November 12, and enough fun for anyone. Visit DutchApple.com for tickets and information.
 America's most uncoordinated childhood ballet and tap student before discovering that her talents were music and writing, Marakay Rogers finally traded in her violin for law school when she r... (read more about this author)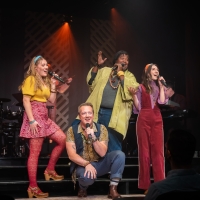 Review: HERE COMES THE SUN Is Far More Than All Right at Prima

October 21, 2022

Lancaster's Prima Theatre puts on a show that will send JoJo looking for Pennsylvania grass
---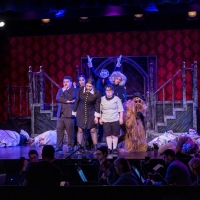 Run - or Creep or Crawl - to Keystone Theatrics' THE ADDAMS FAMILY at Allenberry

October 21, 2022

Wednesday Addams is in love with an ordinary guy, and now he has to face the family. Will anyone survive?
---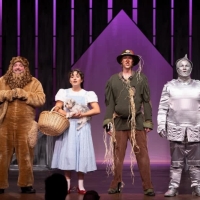 Review: THE WIZARD OF OZ at Keystone Theatrics At Allenberry Playhouse

August 8, 2022

When Harold Arlen and Yip Harburg put THE WIZARD OF OZ together, they knew they had a good thing. So did the studio. And audiences knew it, too. There's still a crowd that will show for any public performance of the movie, especially if it's a sing-along. It's this popularity that turned the movie into a stage musical, to keep the magic going.
---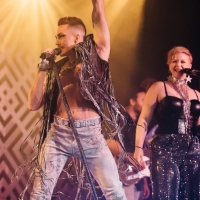 Review: THE MUSIC OF QUEEN+JOURNEY at Prima Theatre

June 27, 2022

What did our critic think of THE MUSIC OF QUEEN+JOURNEY at Prima Theatre? It's true that Prima Theatre's own music shows can be its best productions. This one, THE MUSIC OF QUEEN+JOURNEY, is no exception to that rule. This was performed outdoors in 3021; now, post-pandemic, it comes to Prima's stage, tuneful all the way. Executive Artistic Producer Mitch Nugent directs this delightful musical mayhem for a warm summer evening with evident pleasure. Your pleasure will be equally evident.
---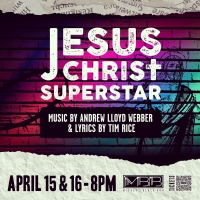 BWW Review: THE BUZZ IS ABOUT JESUS CHRIST SUPERSTAR at Mickey's Black Box At Rock Lititz

April 16, 2022

Goths, not hippies, spread the buzz about Lindsay Bretz-Morgan's Jesus at Rock Lititz venue. The casting works perfectly, and offers some insights. Read our critic's review.
---