Photo Flash: THE TWELVE LABORS OF HERCULES at Adirondack Shakespeare Company
The Adirondack Shakespeare Company welcomed audiences to the first performance of The Twelve Labors of Hercules this past Wednesday, July 11th. Check out production photos from the first week below!
The Twelve Labors of Hercules was written by Jessica Hackett and brought to life by five of ADK Shakes' company members. Mitchell Conway and Aaron White star as Hercules and his clever companion, Iolaus, while Tara Bradway, Rachel Ritacco and Patrick Siler make up the full cast of gods, monsters and mythical figures.
The original children's show opened at the Boathouse Theater in Schroon Lake, and has since been performed at IndIan Lake Theater, Mid's Park in Lake Placid and Rogers Park in Bolton Landing. Upcoming performances are scheduled for Schroon Lake, North Creek, Saratoga Springs, Ticonderoga, Chester and Lake Placid.
For a full schedule of upcoming performances or information about tickets, visit
www.adkshakes.org
.
Photos courtesy Adirondack Shakespeare Company.


Patrick Siler, Mitchell Conway, Tara Bradway, Aaron White and Rachel Ritacco (center)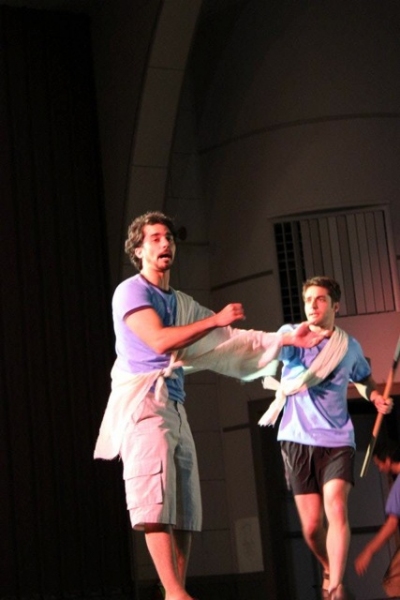 Aaron White and Mitchell Conway star as Iolaus and Hercules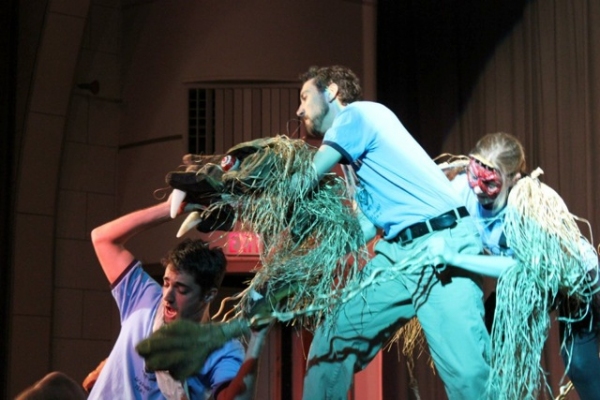 Mitchell Conway (as Hercules) fighting the dreaded Nemean Lion

Rachel Ritacco as Hippolyta and Company

Patrick Siler, Tara Bradway and Rachel Ritacco as the Hesperides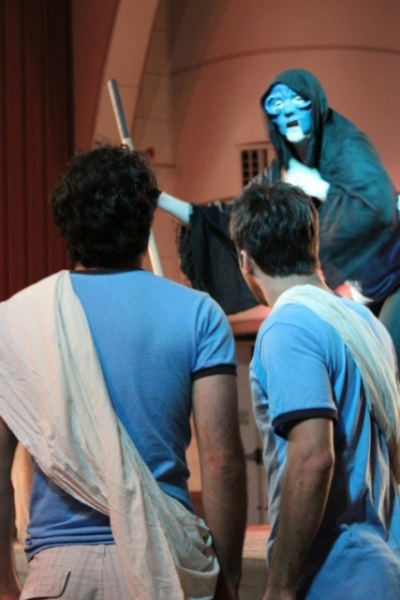 Tara Bradway as Charon

Featured BroadwayWorld Events
Check out these concerts...




More Hot Stories For You