Actor's Theatre Of Woodstock Presents CURTAINS FOR MYRON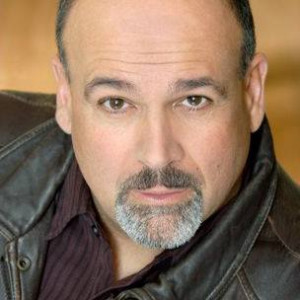 Actor's Theatre of Woodstock will present the world premiere of CURTAINS FOR MYRON by Anthony Giaimo (photo). This new dark comedy centers around Myron, an aging Mafia gumbah wannabe and Jerry, his over the hill gay actor brother.
These polar opposites humorously litigate old wrongs and cruelly open new wounds. The day spirals out of control when a visit from Myron's hooker girlfriend and his troubled daughter expose some guarded family secrets. Hounded by the police, Myron takes matters (and a semi-automatic pistol) into his own hands. The cast of four includes Michael Iannucci, Susan Cella, Tina Keyes and the author, Anthony Giaimo, as Myron and will be directed by Kevin Cutts.
CURTAINS FOR MYRON will run Wednesdays through Sundays from June 6th through June 24th at the Bearsville Theatre, 291 Tinker St., Woodstock, NY. For tickets call 845-679-4406 or actorstheatreofwoodstock.com.
More Hot Stories For You