Calgary Interviews
The latest interviews about live + streaming theatre in Calgary.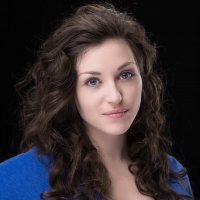 Brianna Johnston Embodies The White Witch in THE LION, THE WITCH, AND THE WARDROBE
by Vicki Trask - November 22, 2019
Much of the character's presence is reliant on the actor's ability to be a combination of regal queen, ruthless warrior, and charming temptress. a?oeI've been relying a lot on her physicality.a?? Said Johnston. a?oeThere's a thing that people assume with 'regality'; it's so reserved and so easy to a...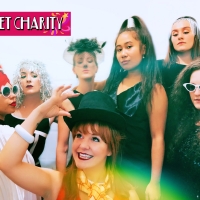 Ryan Maschke talks Brown Cow Collective and SWEET CHARITY
by Vicki Trask - October 29, 2019
In addition to choreographing this musical staple, his company, Brown Cow Collections, is putting Sweet Charity where it belongs: in an intimate club. An audience of 40 will be invited to every performance to sit in the Habitat Living Sound club to experience the show up close....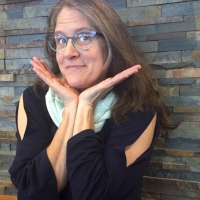 Karen Johnson-Diamond Talks DIRTY LAUNDRY and the Joys of Improv
by Vicki Trask - October 21, 2019
a?oeThere's no prep.a?? That's what Karen Johnson-Diamond told me when I asked her about Dirty Laundry's opening night. Calgary's only long-form improv comedy is celebrating twenty years of joy and fear with the premiere of their newest season by going back to camp....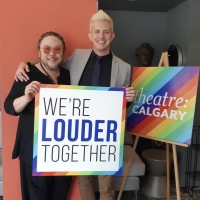 Marc Hall And Stafford Arima Talk THE LOUDER WE GET at Theatre Calgary
by Vicki Trask - August 30, 2019
The Louder We Get (opening on January 28th 2020 at Theatre Calgary's Max Bell Theatre) tells the true story of Marc Hall and the court case that allowed him to take his boyfriend to prom. Premiering for the first time under its new title (previously Prom Queen), the show will be directed by Lonny Pr...

Amber Bissonnette Talks About Dancing Her Way Through BILLY ELLIOT at Theatre Calgary
by Vicki Trask - March 29, 2019
In anticipation of opening night of Theatre Calgary's production of Billy Elliot, I sat down with Dance Captain Amber Bissonnette to talk about her career and life as a dancer. 'I got started in dance when I was five. My second cousin's mom owned a dance studio and my mom and my sister had just move...

Home-Grown Success Ahad Raza Mir Opens Up About Playing Hamlet
by Vicki Trask - March 20, 2019
After receiving a BFA from the University of Calgary and working professionally in the local theatre community, Mir made the decision to move to Pakistan (where his family lives and also works in the arts industry) to pursue a career in film and television where he found incredible success. Three ye...

Alberta Theatre Project's Darcy Evans Talks About The New Canadian Curling Club
by Vicki Trask - February 26, 2019
In anticipation of the opening night of The New Canadian Curling Club by Mark Crawford at Alberta Theatre Projects, I sat down with director Darcy Evans to talk about the show, Canada, and the importance of community....

22-Year-Old Artistic Director Alex Bergen Lays it BARE
by Vicki Trask - February 14, 2019
In the run-up to opening night of his company's inaugural show, local artist Alex Bergen sat down with me to have a chat about The Honest Collective, Calgary's LGBTQ+ and theatre communities, and his history with Bare: A Pop Opera....

Rebecca Northan And Bruce Horak Talk Comedy, Codes, and Collaboration at Alberta Theatre Projects
by Vicki Trask - November 20, 2018
Rebecca Northan and Bruce Horak are two thirds of the creative team (including Christian Goutsis) who have come together for projects such as Slipper: A Distinctly Calgarian Christmas Story, Undercover, and An Undiscovered Shakespeare. Now, they're taking you back to the age of swashbuckling adventu...

Lauren Elder Talks About The Origins of MARY AND MAX at Theatre Calgary
by Vicki Trask - October 24, 2018
At the end of a long week, Lauren Elder, playing the titular Mary in Mary and Max, sat down with me to have a quick chat about the show and her journey to the Max Bell Theatre....

Exclusive: Anthony Galde talks all things MARY AND MAX at Theatre Calgary
by Vicki Trask - October 06, 2018
"When I saw the movie, I was just like: 'I get you, I so get you'… When I did Wicked we used to say 'everyone has a little green in them.' And that's what I feel like Max is about. Even though he has a diagnosed condition, everyone feels, you know, uncomfortable in their skin at some point. So that,...