BWW Interview: Lauren Elder Talks About The Origins of MARY AND MAX at Theatre Calgary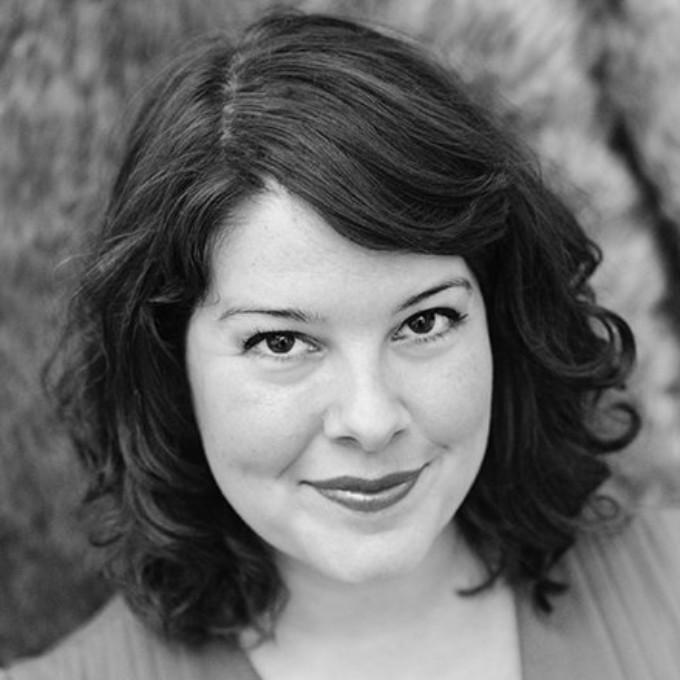 At the end of a long week, Lauren Elder, playing the titular Mary in Mary and Max, sat down with me to have a quick chat about the show and her journey to the Max Bell Theatre.
Mary and Max is the world premiere musical by Theatre Calgary (based on a movie by the same title) which tells the story of two unlikely pen pals across the globe who become best friends even as their lives twist and turn away from each other. Mary Daisy Dinkle and Max Horowitz create an unusual friendship through song, dance, and a heart-warming story.
Making her Calgary debut, Lauren is an actress and singer-songwriter living in New York City. She has performed all over world in productions such as Side Show, Hair, and The Village of Vale, as well as film and television shows like Law & Order SVU, Louie, and Boardwalk Empire. Lauren has been a part of the Mary and Max process for about four years and has followed the team through readings in New York and Atlanta before coming to Calgary for the World Premiere performance. And now that the show is open, I asked her about how the audiences have reacted so far.
"It's interesting," she said "we had an invited (final) dress and it was crazy because it was mostly students and the next few nights were kinda quiet but I could tell that the audience was still really affected by it. And then opening night was just crazy because it was friends and family." The show opened on Friday October 19th 2018 to standing ovations and the audiences have continued to rise to their feet in praise of the show.
For Lauren, having been with Mary for as long as she has, some things were bound to change in her interpretation of the character.
"I've gotten to know her a lot better. I've never sat with a character this long - it's been like 4 and a half years. I felt like I knew her back then and it's almost like it's seamless. I just step on stage and live Mary's life and I've never had a role like that."
Lauren initially introduced show composer Bobby Cronin to the movie the musical is based on, and her opinion of Mary has changed since her initial viewing.
"I didn't feel like we were that alike but now that I've been in her shoes for so long, I really get these similarities. I like to say that she's a Gemini because she's so up and down. You know, one scene I'm over the moon happy and the next scene I'm sobbing."
Her secret to success with Mary?
"It's just being honest... It's just finding the truth and thinking: what does that feel like? How do you react to things like that? And just being honest and truthful with it."
Lauren is in the unique position of playing in the ensemble before coming in as Mary in Act One. Given the energetic and busy nature of the ensemble track, there isn't a lot of time to emotionally prepare of the role before making her first appearance.
"It's fast. I have a four-minute change which sounds like it's not a quick change but it is because it's full costume, put on a wig, have someone paint a brown spot on my forehead, drink some water real quick and then I'm out on stage as Mary... I wasn't going to be able to sit in my dressing room and stare in my mirror and focus on myself and her. As soon as I start singing that song, she's there. That's something that's always been a part of this."
Bobby Cronin and Lauren Elder were friends long before Mary and Max started singing.
"Bobby and I have known each other for about 8.5 years now. I met him in London when I was doing [the musical] Hair in the West End and he had come into town to do a concert with a bunch of my cast mates...I went because I was already such a big fan of his music and as someone trying to climb the ladder I thought: I'm going to meet him and maybe we'll become friends and maybe some day he'll write me a musical. And then it happened. All of this was written for my voice which is such a gift. I don't sing like everybody else, I'm not a big high belter - I'm not an Elphaba - I have a unique voice and it's sometimes hard to fit into musicals that already exist. So it's really incredible that he wrote this specifically for my voice. It's really special."
In addition to Lauren, several of the other actors in the cast have been with this show since its early days.
"Tony Galde (who plays Max), Nick Adams (who plays Damien), and Chase Crandell [playing The Moon] have been a part of the readings in New York and Atlanta. And so, the four of us have been a part of it for almost two years now."
The rest of the cast joined in September but have been able to contribute their insight in the same way as those who've been with the show before.
"It's been an incredibly collaborative process where basically everyone was able to give their feedback and opinions on things which isn't always the case - it's very rarely the case. Usually your director and your creative team are like: 'this is it, make it work.'... Everyone has had an opportunity to say 'what about this, or what about this' and a few times someone has said 'the best idea will win.' No one came in with ego, no one was married to what was already there and so all of us have really given our feedback and our input and seen ideas of our own come to the stage."
As someone who has only recently come to Calgary, I had to ask Lauren about her experience out west.
"I came up in April to sing at a Theatre Calgary gala but that was my only experience coming here before now. It's a very nice city. It's very clean and everyone is so friendly." She only had a few complaints. "It is very dry... I have a humidifier on at all times. Steaming constantly. I have drunk more water in the past two months than I have ever drunk in my life. It's just constant water and hydrating. But I think we're finally starting to get used to it. I've got two bottles of water backstage and I drink them both - they're both full at the start of the show and they're both empty at the end of the show. And I've got one in my dressing room. So it's like three bottles of water in two hours. But it's good, I like it; I'm having a great time."
As for what's next, Lauren has a few things back at home to keep her busy.
"I'm a teacher in New York, I teach at New York Film Academy and a children's program called 'A Class Act' and I'm a private coach so I'll definitely be doing that when I get back. I'm also a singer/songwriter, I write my own music - I have an album out of my music. I play a lot of gigs around New York City so I'll probably plan some gigs and see what happens."
You can see Lauren Elder as Mary Daisy Dinkle until November 11th at the Max Bell Theatre.
Related Articles View More Calgary

Stories

Shows