BWW Interview: Amber Bissonnette Talks About Dancing Her Way Through BILLY ELLIOT at Theatre Calgary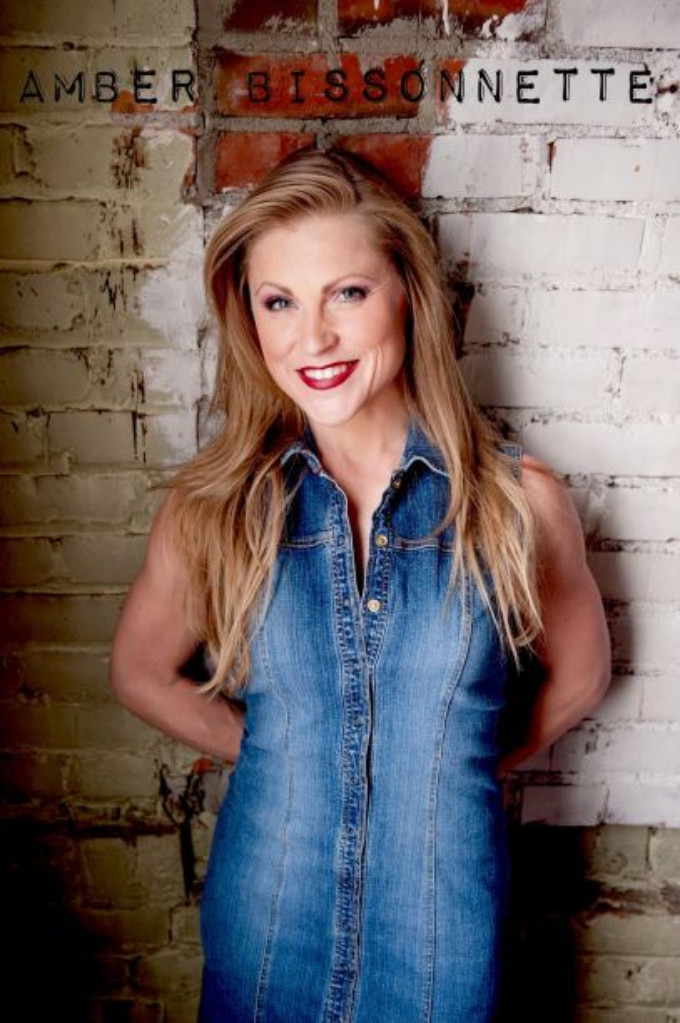 In anticipation of opening night of Theatre Calgary's production of Billy Elliot, I sat down with Dance Captain Amber Bissonnette to talk about her career and life as a dancer.
Bissonnette has been an Alberta-based actress for the last decade, performing in shows such as Legally Blonde and Rock of Ages at Stage West Theatre Restaurant, Hair, Hairspray and Dirty Rotten Scoundrels at Mayfield Dinner Theatre; The Leisure Society at Theatre Network; and Boy's Own Jedi Handbook and Evil Dead: The Musical with Hit&Myth Productions/Ground Zero Theatre. She has also choreographed productions of [title of show] at Birnton Theatricals; Beauty and the Beast and The Little Mermaid at Zurich International School; Little Red Riding Hood at Storybook Theatre; The Toxic Avenger at Broadway West; and Seasons 4 & 5 of Caution: May Contain Nuts by Mosaic Entertainment.
"I got started in dance when I was five. My second cousin's mom owned a dance studio and my mom and my sister had just moved to Edmonton - where I'm from - and she was looking for a way to keep us busy. I started singing and acting when I was about thirteen and it was all downhill from there.
"As far as dance disciplines growing up, I did a pretty wide range. From ballet to highland dancing, and baton twirling; but primarily, I grew up loving jazz and tap, with ballet being a means to maintain my technique. So (between you and me) ballet was not my first love, despite this being a ballet-heavy musical."
Multi-talented in a variety of disciplines is a theme that came up a lot as we continued to talk. She told me that she has been working in theatre full time for the past ten years. And I had to ask: how?
"So many tools in the toolbelt." She told me. "I am also a choreographer. I am also an aspiring director which is tricky ladder to climb... I also teach dance. For example: I'm teaching at Artstrek this summer. So if you have the ability to hone other skillsets and not just perform, that's where you'll really be able to diversify; make yourself a broader business. [The best way is] in learning from watching other people learn. When you're teaching or you're on the other side of the table, it makes you a better performer. [The casting process] can be a really difficult thing for actors to understand because all they get is the rejection."
But ultimately, it came down to this: "Diversify yourself. Make yourself as useful as possible."
Bissonnette started taking drama classes in junior high - which is also around the time she began taking singing lessons. She then started at Victoria School of the Arts for her high school education.
"For me, there was never any other trajectory. It just felt like home. It felt like the other language that I spoke. You can tell a story with dance, you can tell a story with singing, as well as acting... I've been an Alberta-based performer since I graduated in 2001 from Grant MacEwan [University]."
Conjecturally, it's become a common opinion that in order to work in Musical Theatre (and work here in Musical Theatre) you first have to leave Calgary. That idea is beginning to shift.
"As long as you're cultivating community, and doing the work as well, it becomes a viable option to stay in Alberta.
"Some of the young company members here, they are shocked to learn that I have never left Alberta for work. They think it's almost a thing, that you have to go somewhere else if you want to work as a performer. And it's just not true. I mean for example, Stafford [Arima] has made the commitment with Billy Elliot to hire a completely Calgarian cast. So I am hoping, moving forward, that the other larger companies in Alberta will follow suit and understand that there is musical theatre talent here that should be kept here."
Bissonnette has been dance captain on several productions and her process has changed over the years.
"I make sure, if I'm not called to another rehearsal, I'm in the room for every single choreo rehearsal whether I'm in the dance or not... I find now I'm trying to go slightly paperless so I video tape absolutely everything. The biggest part of my job is once [Choreographer] Yukichi Hattori leaves the show, it's my job to maintain everything that he's done. Sometimes on other shows, I have to run understudy rehearsals. Thankfully on this one I don't because our hardest track, Billy, is covered by two young men [Dex Drewitz and Rhett Udsen] who are doing a great job. And the kids learn so fast.
"I've made sure people know that if I am around and not doing anything, ask me questions. I will answer all the questions I have answers to and if I don't have the answer, I will find time to ask Yukichi or the assistant choreographer - the tap choreographer - Brock Jellison. If I have the time to take him aside, I will search for clarity from the choreographer."
The role of dance captain is very much about being a liaison between the cast and creative team. Maintaining the choreographer's creation is integral but it's all in how you approach it.
"When I'm choreographing (especially musical theatre), story is paramount and advocating for the audience (making sure the audience understands what's happening at all times) as well. So if I'm an actor and the choreographer has offered movement that doesn't line up with the thought process and what the story is saying, I'm old enough now where I'll just question that. It's never about the ego it's about what's the best version of the story and are we telling that at all times. I do think that my perspective as a choreographer has changed the way I perform. And I'm not afraid to collaborate as an actor and say 'yes, we can try that or we can also try this.' It's also how you pose the question. Diplomacy."
For this production, Bissonnette is also sharing the theatre with her husband, Jeff Fafard, the drummer for Billy Elliot. Once performances start (on April 9th), the two of them will be able to setting into a routine.
"My daily life will probably just be making sure we're on similar schedules so we can drive to the show together... We technically - according to Canadian Equity - don't have to show up until half an hour before the show starts. That being said, I've got a face and lashes to put on and a 40-year old body to warm up. Because the kids don't have much of a process behind their performance yet, I will probably come in and lead the kids in a warmup so I'll probably show up an hour, hour and a half early to make sure I have time for myself and time for everyone who needs it. But unless we're doing a matinee, my day is pretty simple: I'll walk my dogs, have a good breakfast, have a hot bath because I'll be aching, but it just turns into regular life when the show opens.
"It's when rehearsal is underway that you have to go home after an eight-hour day and review everything and then wake up early in the mornings and make sure your body is warm, your voice is warm and review again... [Rehearsals are] good conditioning. It's good to fuse the company; these long days together: get to know each other, learn from each other, observe each other's process. That's when a show really gets fortified."
Being a full-time dancer, it's extremely important for Bissonnette to maintain her physical health.
"I've done really low-output shows where if I want to go to the gym and bust it out for an hour and a half, I can because it's not a physically taxing show. I have done other shows where the track I'm doing is like running a marathon so my day is spent doing a little more rest and more gentle things like yoga. Staying physically mobile is important because when you're not warm, that's when injuries happen.
"I feel like self-care has taken a couple steps up as far being in the forefront of performer's brains. It's important to eat healthy, it's important to drink water, it's important to go get a massage, it's important to get a lot of sleep, and to not feel guilty about that. And you have to manage your stress levels because we are in an industry where we're constantly on a little hamster wheel and we're constantly hustling. So allowing yourself to stay healthy by removing any guilt about taking care of yourself; I think that's taken a step in the right direction."
Finally, I asked Bissonnette what advice she had for aspiring musical theatre performers.
"One of my biggest things when I'm teaching performers and teaching musical theatre dancers is that: understand that you probably won't be the lead all the time... A show is only as strong as its ensemble. Even if you think you're just a dancer, you're just a third spear-holder to the right, if you're not elevating the story every second of the show, you're dismantling it piece by piece. Never think you're just a dancer. The ensemble creates the world of the play. As far as broad-spectrum [advice]: keep training, keep learning, pick up a new skill. Start learning circus stuff, learn how to rock climb. Always make yourself useful and that will pay off eventually. Say yes; always say yes - within the context of keeping it safe. Say yes to new experiences and if you're afraid to do something, it's okay.
"We're learning to advocate for ourselves when it comes to safety and harassment in the workplace and assumptions being made to the physical capabilities of the performer - people putting themselves at risk for the sake of the job. You are a human and you have a lot to offer as a human. A job is just a job. Take care of your body."
Amber Bissonnette will be making her Theatre Calgary debut in Billy Elliot as a Miner's Wife and other Ensemble starting April 9th and running until May 12th at the Max Bell Theatre.
With music by Elton John and set in working-class England, young Billy Elliot dreams of trading in his boxing gloves for ballet slippers, but his widowed father cannot understand his passion. A celebration of Calgary's local talent, this rendition of Billy Elliot The Musical will be choreographed by former Alberta Ballet principal dancer Yukichi Hattori, helmed by Artistic Director Stafford Arima, and will feature the best and brightest of Calgary's professional theatre and dance community.
Starring: Amber Bissonnette, Kevin Corey, Jaya Del Greco, Dex Drewitz, Dennis Robert Dubbin, Marc-Émile Fallu, Jillian Hannah, Kathryn Kerbes, Fionn Laird, Ryan Maschke, Caitlynne Medrek, Glen Mills, Katelyn Morishita, Steven Morton, Robyn Neumann, Scott Olynek, Michelle Rawlings, Joel Schaefer, Alex Smith, Julianne Smith, Connor Stuart, Rhett Udsen, Kelsey Woodard, Nicole Woodard, and Siena Yee.
Tickets can be purchased at https://www.theatrecalgary.com/2018-19/billy-elliot#tickets or by calling 403.294.7447.
Related Articles View More Toronto

Stories

Shows