Exclusive: Anthony Galde talks all things MARY AND MAX at Theatre Calgary
With just two weeks before opening night of Mary and Max at Theatre Calgary, I sat down with one of the leading actors to talk about the show, his journey to Calgary, and all things theatre.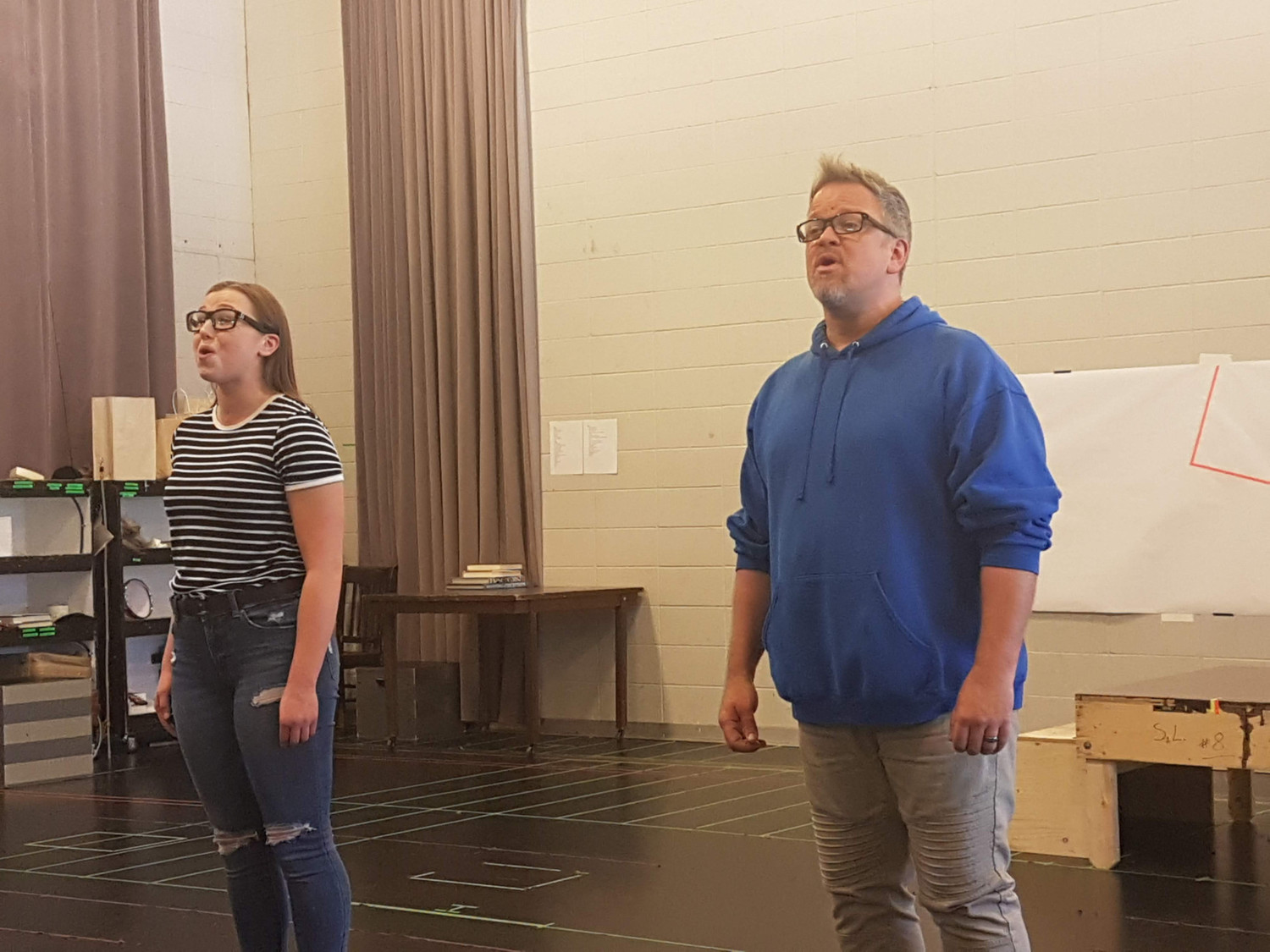 The World Premiere production of Mary and Max (based on the 2009 Claymation film) tells the story of two unlikely pen pals on opposite sides of the world just looking for a friend and some understanding.
Set in the 1970s and beyond, the story follows two characters on separate but intertwined stories. 8-year-old Mary Daisy Dinkle in Mount Waverly, Australia has a "poo-colour" birthmark on her head and finds herself bullied and abused but the people around her - including her depressed kleptomaniac mother Vera. In New York City, Max Jerry Horowitz is a forty-year-old man with Asperger Syndrome whose only real friends are chocolate hot dogs and The Noblets (a television show). Together, they form an unusual companionship and tell an incredibly sad and touching story.
The musical has been adapted from the film by Bobby Cronin and Crystal Skillman, who wrote the music and lyrics, and book respectively. According to Bobby, the score is over 300 pages, woven into the story to create a seamlessly lyrical tale and has been in the works for about five years. Truly a labor of love, the cast and crew have been working diligently to create a magical performance for the first preview performance on October 16th.
Directed by Theatre Calgary's new Artistic Director Stafford Arima, Mary and Max is choreographed by Jenn Rapp, and orchestrated by Anna Ebbesen.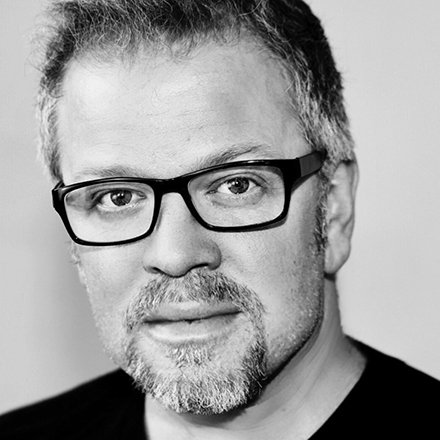 Anthony Galde, playing the titular character of Max, is
making his Theatre Calgary debut but he has been a part of the musical theatre community for over twenty-five years. With Broadway credits like Starlight Express, South Pacific, and Wicked, and International productions like The Who's Tommy, Joseph and the Amazing Technicolor Dreamcoat, and A Funny Thing Happened On the Way to the Form, Anthony is also the co-creator of "Wicked: Behind the Emerald Curtain" and co-founder of Orbit Arts Academy in Atlanta, Georgia where he currently resides with his husband and son. He was kind enough to sit and chat with me between rehearsals.
Anthony didn't initially audition for Mary and Max during the staged reading in Atlanta. He was asked to be a part of the ensemble and took on the role of Max when the actor backed out at the last minute. However, from the very beginning, he felt a connection to the character.
"When I saw the movie, I was just like: 'I get you, I so get you'... When I did Wicked we used to say 'everyone has a little green in them.' And that's what I feel like Max is about. Even though he has a diagnosed condition, everyone feels, you know, uncomfortable in their skin at some point. So that, I related to right away and just, the idea of connection."
A big theme of the show is connection and communication in a time where the idea of letter writing and having a formal pen pal is somewhat uncommon.
"We're living in a world where - I mean my son's almost sixteen so everything is texting - so just the idea of connecting with another human being: that's what was so compelling with this for me."
With every iteration of Max (from Atlanta, to New York, and now to Calgary), the character and the story Max is telling have become clearer for Anthony.
"We're so fortunate that Crystal and Bobby are not so precious about what's written. They're both willing to listen and let things go which is not always easy for writers - for actors, it's not either. 'Cause I mean, they've cut and added a few numbers but I think that's been a blessing. And with Stafford at the helm, it's like nothing I've ever experienced in my entire career."
Stafford Arima came to Calgary in early 2017 to become the new Artistic Director of Theatre Calgary. Originally from Toronto, Stafford has spent the last 20 years in New York, creating incredible theatre (including becoming the first Asian Canadian to direct a Broadway show with Allegiance in 2015).
"He's so open to everyone and he just kind of guides the whole crew. Every day, things are added, and things are trimmed, and things are shaped. The story is much more clear than it was two years ago.
For Anthony, coming on to this show was a bit like a sign from the universe.
"I just can't tell you how random this is. I was done. I got my 25-year pin working on Broadway and I was done, that was it. I was gonna raise my kid, I had my studio in Atlanta and that just goes to show you: You really have no idea. We're riding the wave, you know?... The project is so special, the story is so special to me. As soon as the music starts, I want to cry. There's something in it that just, is inside of me."
Not only that but coming back to theatre has given him an opportunity to teach his son a valuable lesson.
"When you get kids, and you get to do something like this (especially re-entering something like this) and being challenged by something so huge - because this role is big. The messaging to your kid, I think is really cool. He's in the middle of high school so he's able to see me doing something that I didn't anticipate doing but having to work my butt off. Cause it's 24/7. I mean last week we probably had 65 pages of rewrites. So just when you think you know it, you're like: 'aw crap', I don't know it at all. But I think that's inspiring to my son, so there's so many levels in this in terms of the storyline and the idea of connection and how much I talk to him about that. But then realizing that life is fluid."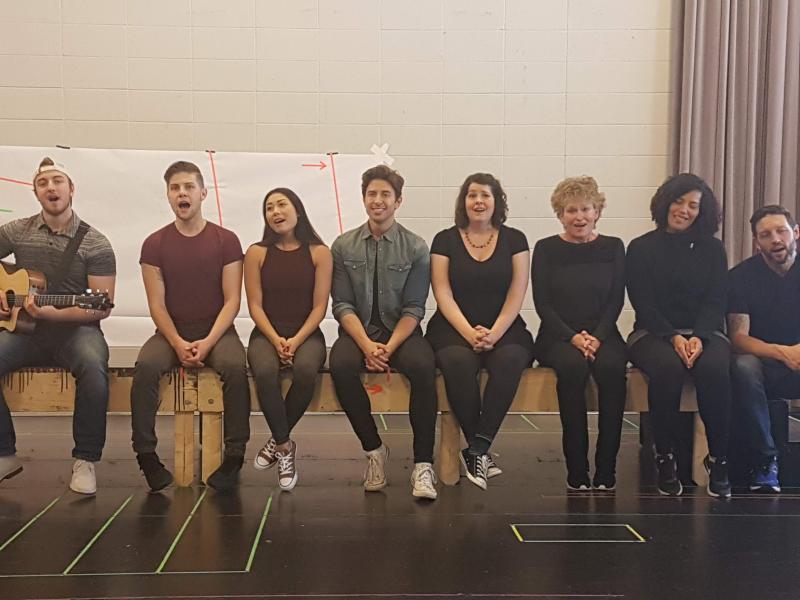 Having been with this show for as long as he has, Anthony has already seen the impact that this show can have on people.
"There's [so many] reasons that this is so special to me personally. But then I've seen through the readings we've done, you know in New York, and Atlanta, and even here, reading through the script when we first started. The whole Theatre Calgary staff was there, and by the end there was just weeping because it's such a beautiful, timeless story that's so important right now."
Throughout Anthony's career, he's had the opportunity to originate roles as well as take over already established characters.
"I will say, creating a character can be the most magical experience depending on who's at the helm. I've created characters with directors and the creative teams that aren't malleable and they've decided. It's very jarring because you think, 'oh they've hired me because of my talent and commitment and what I brought to the table in my auditions' and you get into production and you realize 'oh they've decided everything and they just want to keep you in the little box'. This has been the polar opposite of that. First of all, I never auditioned for this. This was the universe."
"I've been trusted by the whole creative team - and Stafford. When we were doing the readings, there were times when I would come home that day [and say]: 'I don't know if Stafford is getting what I'm doing or not' because he doesn't really say much to me. But then, what I've realized is that he trusts me. And so, he just gently guides and communicates, and talks, and validates, and pushes back when he feels like there's more there. The process with this show has been like no other - in terms of creating a new character - because I feel such a sense of freedom, and I feel like I'm trusted."
He doesn't feel there's as much freedom in coming into a show as there is in creating a new character.
"In corporate theatre, when it's something that people know, the creative team, the people in charge of the show, they know: it looks like this, it sounds like this, it walks like this, it talks like this. You just feel creatively stifled in a lot of respects. Because basically what they want is for you to reproduce what was there before. You feel like, what you bring to the table really doesn't matter. I think that's much more prevalent in New York. When you're working on Broadway, the shows become brands, they become products and that's what it looks like all the time, everywhere anyone sees it. And [Mary and Max], doesn't look like anything anyone's seen. There's ultimate freedom in that - in large part because of Stafford. It just feels like all of our voices are heard, and valued, and that's pretty special. It goes in line perfectly with this show, and the message of this show and it just all makes sense. It honestly is the most magical experience."
"If I ever do another show again, I would feel like I got to do what I trained to do. Really, for the first time in my whole career. That I've been free to do what I do."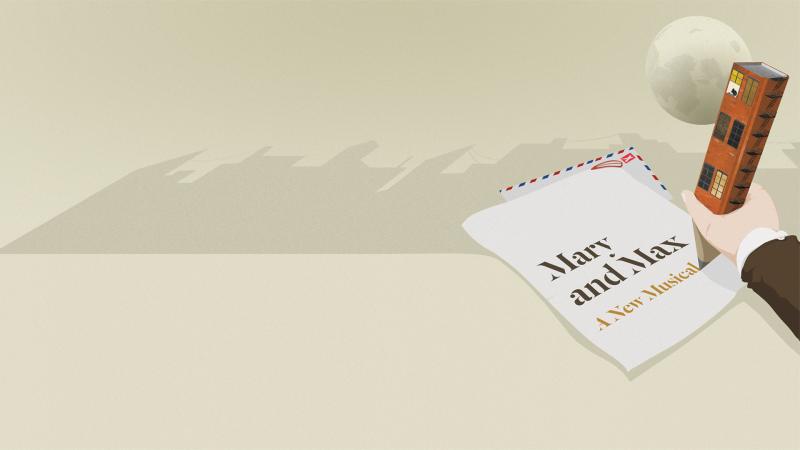 Mary and Max will begin previews at the Max Bell Theatre on Tuesday October 16th and you can see Anthony Galde play Max through to November 11th.
Tickets are available at https://www.theatrecalgary.com/2018-19/mary-and-max or by calling 403.294.7447.