VILLAIN: DEBLANKS Returns this Wednesday with Stephen Wallem, Lauren Molina and More!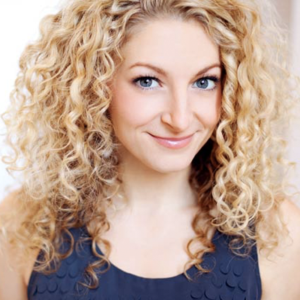 The summer fun continues this Wednesday night with Stephen Wallem, Lauren Molina, and more -- and it keeps getting funnier with Molly Ranson & Bernard Dotson (Aug 16), Brenda Braxton & Molly Pope (Aug 23), Billy Stritch & Stephanie D'Abruzzo (Aug 30), and dozens other fun folks, as the weekly series continues. See complete casts at villaindeblanks.com.
Wednesday, stars the always-hilarious Stephen Wallem (Nurse Jackie, Difficult People), co-creator of The Skivvies: the devilishly clever Lauren Molina (Rock of Ages, Sweeney Todd), the effervescently fabulous Eddie Cooper (Encores! Assassins, Banshee on Cinemax), saucy siren of the stage Nikka Graff Lanzarone (Sweet Charity, Women on the Verge...), the unpredictable hijinks of Eddie Capuano (Big Gay Italian Wedding/Funeral, Bragging Rights), and award-winning actress and brilliant force of nature Shaun Bennet Fauntleroy (Richard III, The Truth Quotient).
A Time Out NY Critics' Pick written by Billy Mitchell, Villain: DeBlanks is the uproarious improvisational comedy where the cast says words you put in their mouths. The audience provides nouns, adjectives, verbs, etc. (the wilder, the better), and the actors provide the laughs-uncensored and unrehearsed-as they enact the story of Philip DeBlanks' untimely demise. It's "Clue" meets adult "Mad Libs," and it's never the same show twice, and proceeds from every performance will benefit the good folks at Lambda Legal.
So grab a thesaurus and a few friends, and come laugh your (BODY PART)_____ off!
Presented in association with La Vie Productions/R.Erin Craig.
Brenda Braxton presents Villain: DeBlanks will perform weekly at The Green Room 42 at Yotel (570 Tenth Avenue at 42nd Street, Fourth Floor) at 8:30 PM on Wednesday nights: June 21 & 28, July 5, 12 & 19, August 9, 16, 23 & 30. The show has a $25 cover with no food or beverage minimum. Tickets and information available at www.thegreenroom42.com.
Casts by date:
August 9 - Stephen Wallem, Laurin Molina, Eddie Cooper, Nikka Graff Lanzarone, Shaun Bennet Fauntleroy, Eddie Capuano
August 16 - Molly Ranson, Bernard Dotson, Jen Malenke, BJ Gruber, Amy Bizjak, Rob Morrison
August 23 - Brenda Braxton, Molly Pope, Julie Kavanagh, Marissa Rosen, Laura Yoder Witt, Courtney Kochuba
August 30 - Brenda Braxton, Billy Stritch, Stephanie D'Abruzzo, Micah Stock, Zonya Love Johnson, Todd Buonopane