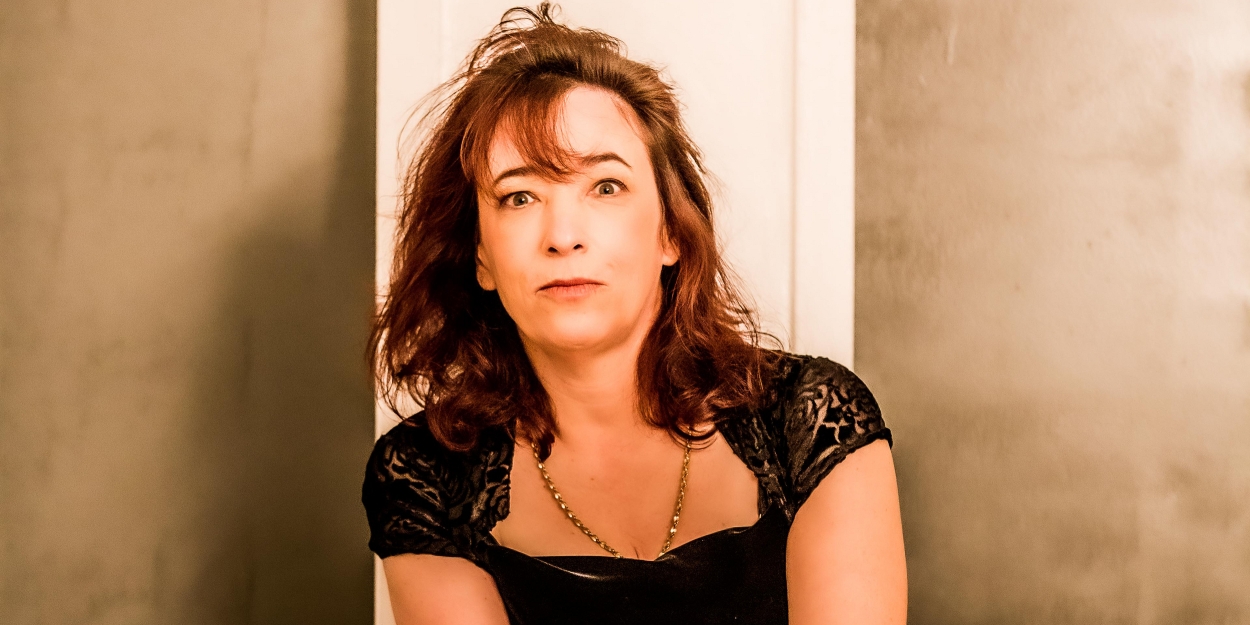 The Work of Amy Engelhardt To Be Featured in WOMEN OF THE WINGS VOLUME 5 at 54 Below
You'll hear songs that make you laugh, songs that make you cry, and songs that make you think differently about the world around you…
The work of
Amy Engelhardt
will be featured in Women of The Wings Volume 5 - March 4th at 54 Below.
Composer/lyricist/Jersey Girl
Amy Engelhardt
scored OBA Best New Musical nominee/
Richard Rodgers
Award finalist BASTARD JONES at the cell theatre (Resident Artist). Other credit include: ANNIE DREAM WILL DO (book/music/lyrics, Prospect Theatre Musical Writers Lab), TRIPTYCH (book/music/lyrics, NYTransit Museum commission), CONTACT (lyrics, CenterStage Seattle) and A COMEDY OF ERAS (
Flying Karamazov Brothers
). Her solo play with original music, IMPACT will premiere at the Edinburgh Fringe Festival in summer 2023. A MAC Songwriting Award winner, Amy co-created TUNE IN TIME, NYC's Musical Theater Game Show with
Heather Shields
, and from 1998-2012, Amy wrote, recorded, produced and toured with Grammy-nominated, genre-busting band The Bobs. Proud member of ASCAP, Maestra and the Dramatists Guild.
www.amyengelhardt.com
Women of The Wings is an evening of new work and classic favorites. You'll hear songs that make you laugh, songs that make you cry, and songs that make you think differently about the world around you... all created by women who have made their mark on musical theatre.
Created, produced, and directed by Megan Minutillo, with music direction by Nissa Kahle.
Previously include G. Victoria Campbell, Chloe Geller, Julia Sonya Koyfman, Hayley Goldenberg, Nicky Phillips, Erin J. Riefler, Zonia Tsang. Performanes by Maryanne Burr, Jordan Eagle, Carissa Navarra, Gabriella Joy Rodriguez, and Becca Suskauer. Stay tuned for additional updates on the cast and writers - and be sure to connect with us on Instagram @womenofthewings.
Women of The Wings Volume 5 plays 54 Below (254 West 54th Street) on Friday, March 4th at 9:30pm. There is a $25-$60 cover charge and $25 food and beverage minimum. Tickets and information are available at Click Here. Tickets on the day of performance after 4:00 are only available by calling (646) 476-3551.
54 Below is committed to the health of its performers, staff, and guests and has created a Safety Plan to ensure safe conditions along with optimum performing conditions. The new policies require that performers, production, kitchen, and dining room staff, as well as all audience members show proof of vaccination to enter the premises. Additional information on our safety protocols can be found here.
MORE ABOUT 54 BELOW
54 Below, Broadway's Supper Club & Private Event Destination, is a performance venue in the grand tradition of New York City nightlife. A few blocks from the heart of Times Square and just below the legendary Studio 54, 54 Below is a classically designed state-of-the art nightclub in the theatre district that hosts audiences with warmth and style. 54 Below presents iconic and rising stars from the worlds of Broadway and popular music and has set a new standard for culinary excellence worthy of the world-class entertainment on the stage.
In their description of the venue, The New York Times writes, "54 Below has the intimacy of a large living room with unimpeded views and impeccable sound; there is not a bad seat in the house. Its sultry after-hours ambience is enhanced by brocade-patterned wall panels planted with orange-shaded lanterns. And the atmosphere is warmer and sexier than in Manhattan's other major supper clubs."
Located at 254 West 54th Street, 54 Below features up to three shows nightly, with cover charges ranging from $5-$105.
Click Here