THE SNOW SHOW at Dino's Backstage Welcomes Special Guest Denise Montana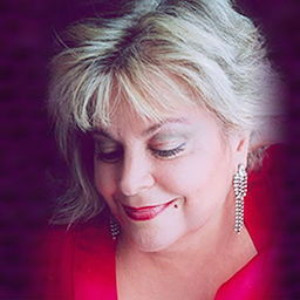 Entertainment Director/co-owner of Dino's Backstage and The Celebrity Room, Michael Richard Kelly, continues to present "The Snow Show" in a duo with singer Paula Johns on December 15 and 16. Their special guest this weekend is Denise Montana, whose song "Merry Christmas All" was a platinum record and played worldwide. Dino's Backstage and Celebrity Room, 287 N. Keswick Avenue in Keswick Village, Glenside, PA. Dinner seating is at 7 pm and showtime at 8:30 pm. Ticket prices are $40 ticket/$20 food & beverage minimum and are available at www.dinosbackstage.com or by calling 215-884-2000.
Their special guest Denise Montana is a double platinum recording artist, a vibrant, spirited, performer, whose singing and acting have earned her worldwide recognition. Denise traces her roots from jazz to blues, rock to pop, to the great American standards. Her latest self-produced work is "In My Life", an album recorded at Morning Star Studio in Spring House, PA. The song "Merry Christmas All" was the featured single off the "Christmas Jollies" album on the Salsoul Label. Recorded on Atlantic Records received worldwide recognition and air play. In the year 1999 Denise recorded a CD called, "Just Think Of It". Denise has headlined in these venues and Jazz Festivals all over the world. She has several TV credits to her name. As an actress, Denise's career runs from Dorothy in "The Wizard of Oz", a Gene London Production for WCAU TV, to Greek tragedies by Euripides, many musicals and Neil Simon comedies. Denise spends time in the recording studio and sings on many commercials. Denise is also the voice on many recording artists' CDs and children's albums.
Michael Richard Kelly is the entertainment director and co-owner of Dino's Backstage and has been a professional singer for over 35 years. He came to Philadelphia in 1983 to do the musical spoof "Forbidden Broadway" at The Bellevue-Stratford, and performed for the royal family of Monaco in 1985 when performing "The All-Night Strut" at The Casino De Monte Carlo for a month. He did his first cabaret show at Odette's in New Hope, Pennsylvania in 1987, and he found that it was the perfect medium for him. In 1995, Michael, won "Philadelphia Magazine's - Best of Philly - Cabaret Act-1995" after performing for over a year at "The Club Above", in Philadelphia. He was asked to do his first cabaret in New York at Danny's Skylight Room in 2003. The show was called, "I Sing For My Father", an homage to the memory of his father, Leon E. Kelly, who was a singer, radio and television broadcaster, and news anchor.
Paula Johns is an accomplished cabaret singer and jazz vocalist who hails from Philadelphia. She is often compared to Ella Fitzgerald and other great contemporaries of that era, but Paula brings her own distinctive panache to each song she sings, especially the songs from The Great American Songbooks. With a voice like butter, she enjoys a great lyric that tugs at your heartstring, as well as a lyric that'll make you fall off your seat with laughter. Her passion for the music ignites the emotions of her audiences and allows them to feel the stories that each song tells.
The December entertainment calendar including special guests:
December 17 (7:30 p.m.) - Denise Montana
December 22 and 23 - (8:30 p.m.) - "The Snow Show" with Paula Johns & Michael Richard Kelly
December 28 (8:30 p.m.) - Divas of Broadway (Illusionists & Tribute Artists)
December 29 and 30 - (8:30 p.m.) - "The Snow Show" with Paula Johns & Michael Richard Kelly
December 31 (6:00 p.m.) - New Year's Eve with Marilyn Maye - The Early Show
December 31 (9:30 p.m.) - New Year's Eve with Marilyn Maye - The Late Show
About Dino's Backstage and The Celebrity Room:
Dino's Backstage and The Celebrity Room is the unique dining and entertainment experience reminiscent of the sophisticated supper clubs of the 40s and 50s. It was recognized this year with a "Philadelphia Magazine's Best of Philly-2017-Supper Club" honor and also named "Philadelphia Style Magazine's Best of Style-2017-Best Global Cuisine". Hours are Wednesday to Saturday, beginning at 5p.m., Sunday dinner - beginning at 4p.m. Dino's is located at 287 N. Keswick Avenue in Glenside, PA. Visit www.dinosbackstage.com or call 215-884-2000 for more information.