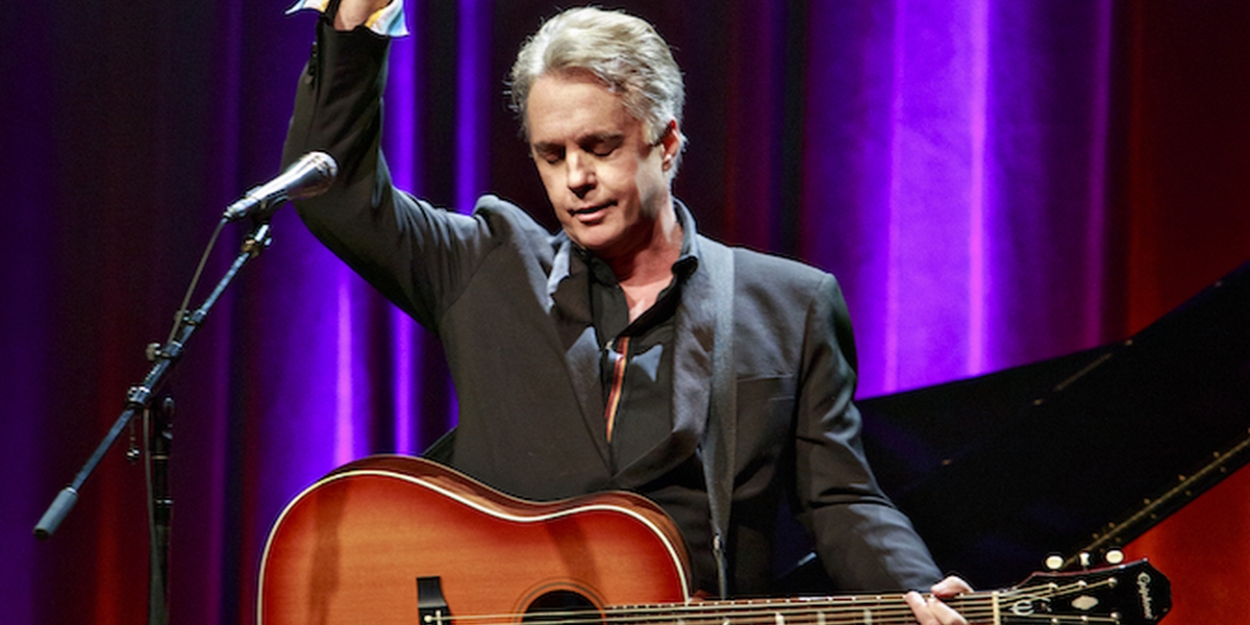 Shaun Cassidy to Make 54 Below Debut This Summer With THE MAGIC OF A MIDNIGHT SKY
Through songs and storytelling, Mr. Cassidy offers a singular showbiz survival tale.
Multi-platinum artist and pop culture icon, Shaun Cassidy, will make his 54 Below debut on June 22-24, 2023 with his new solo show, The Magic of a Midnight Sky, a funny and deeply personal musical exploration of his life, career, and family. Through songs and storytelling, Mr. Cassidy offers a singular showbiz survival tale, sharing his life as a teen idol, and affectionate memories of his father, Tony Award winner Jack Cassidy, his Academy Award-winning mother Shirley Jones, and his late brother, David.
Tickets go on sale to Club 54 members on Monday, January 30 at noon ET and to the general public at noon ET on Thursday, February 2nd and will be available on the venue website at 54below.com/ShaunCassidy. All shows begin at 7pm, doors open one and a half hours prior to the show. 54 Below is located at 254 West 54th Street in Manhattan's theater district. Stay tuned to Shaun Cassidy on IG for updates.
This intimate evening is produced by Louis Hobson/Indie Theatrical and features Mr. Cassidy performing standards, original songs, and the hits that made him famous including: "That's Rock n' Roll," "Hey Deanie," "Do You Believe in Magic?," and "Da Doo Ron Ron."
"Returning to the heart of New York - the theater district - to perform at 54 Below is a dream come true", said Shaun. "I spent half my childhood in the city, often watching my parents on Broadway. Before becoming a full-time writer/producer in television, I enjoyed my final performance as an actor at the Music Box in Blood Brothers. This all feels like a full-circle homecoming to me, and I can't wait to share the experience."
Mr. Cassidy exploded onto the scene as a singer and actor in the late nineteen seventies with one of the biggest selling solo debuts in history, received a Grammy nomination for Best New Artist, and at the same time starred in the ABC television series The Hardy Boys Mysteries. While appearing on Broadway in the hit musical Blood Brothers, Shaun wrote his first television pilot, American Gothic, which The New York Times called "The most original new show of the season."
He quickly evolved into a prolific creator of television drama, enjoying a writing and producing career that includes shows like Roar (starring Heath Ledger), Cold Case, Cover Me, The Agency, Invasion, and Emerald City. Most recently Mr. Cassidy served as executive producer and writer for the hit NBC series, New Amsterdam, and is currently working under an exclusive long term development deal with NBC/Universal Television.
In 2021, Mr. Cassidy returned to the stage in his self-penned music and storytelling show, The Magic of the Midnight Sky, in a limited run to sold out crowds nationwide. In collaboration with No Kid Hungry, he also successfully introduced a collection of fine wines, My First Crush, which donates two dollars per bottle to feed hungry children nationwide.
ABOUT 54 BELOW
A recipient of the 2022 TONY AWARDS® Honor for Excellence in the Theatre, 54 Below celebrates Broadway musicals and writers of the past and present, promoting an ongoing engagement with their work. It is also a place for innovation in musical songwriting and performance. Collaborations born at 54 Below give rise to and help develop new theatrical projects and new musicals. In addition, its popular streaming video activities and audio recordings support these activities, helping to build a new Broadway audience worldwide, both in age and geography.
Photo credit: Keoni Keur