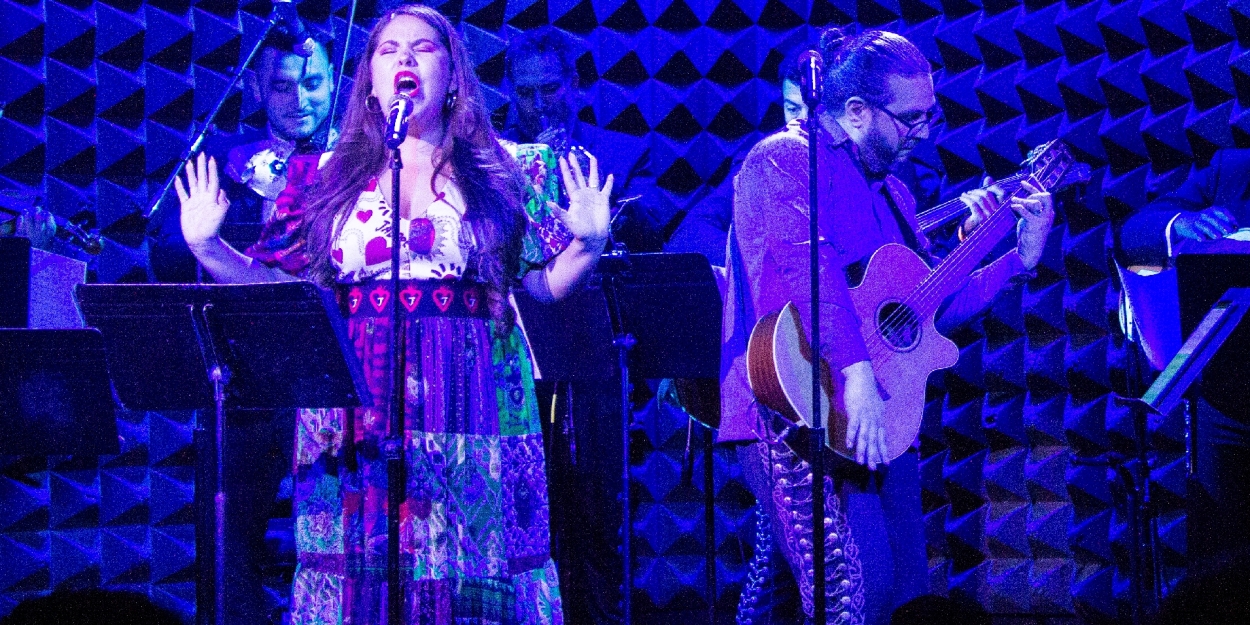 Review: Florencia Cuenca & Jaime Lozano Bring Bold And Brassy BROADWAY EN SPANGLISH To Joe's Pub
Mariachi-informed Broadway program puts a fabulous new headliner on the Joe's Pub stage.
Jaime Lozano's work as a musical theater composer has given him a wonderful and important platform, as an artist and as a Mexican. When he emigrated from Mexico to this country to pursue his dreams, he discovered struggles that many naturalized New Yorkers feel, particularly those arriving here from another country. Chief among those struggles was (is) the ongoing difficulty in getting a foot in the door of the industry, finding a place to belong, finding a way to fit in. So Jaime did what many have done before him, what many continue to do: he made his own place. He made his own family. He created THE FAMILIA, a collective of Latin artists who share no DNA but who are a family, raising one another up, showing each other off, and creating work for everyone. It'll do until the doors into the bigger rooms open - or until they successfully knock the doors down. Because of his patriarchal position with The Familia, Jaime Lozano has played many venues in the cabaret and concert industry, always selling out to full houses, and always with his name right up front: Jaime Lozano and The Familia. But on Monday night at Joe's Pub, Jaime Lozano was not the headliner. His name was on the bill, and he led the show as Musical Director, conductor, musician, and host. But Lozano's name was not the first one listed in the title of the show. That position was held by a Mexican singing actress with whom Jaime Lozano has had a more than passing association, and wasn't he proud to have her making her debut as a Joe's Pub headliner - and wasn't it about time.
The Joe's Pub headliner for Monday night was Florencia Cuenca, and she brought with her to the stage three of her favorite things: Mexico, Broadway, and her husband, Jaime Lozano.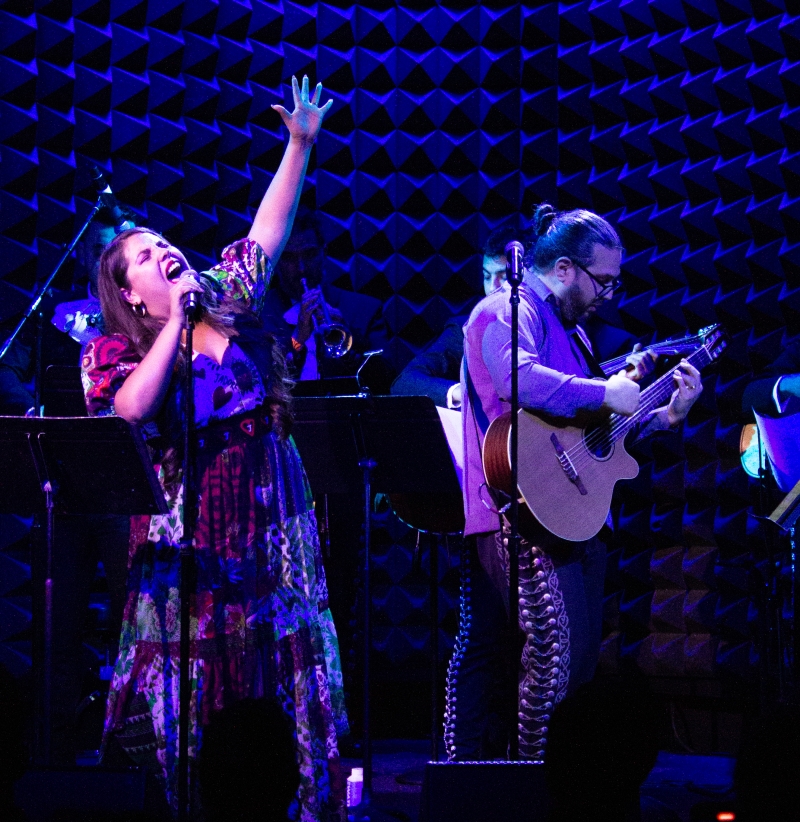 Florencia Cuenca is an actress who has devotedly pursued the life of a musical theater performer, landing some plum roles in her home country of Mexico. In New York, she plies her craft as a nightclub singer, doing Broadway-infused solo shows and acting as soloist in productions with The Familia. When Broadway World Cabaret reporter Bobby Patrick caught a Familia show at Lincoln Center, Florencia was called out in the review as a GODDESS (Bobby did, indeed, put it in all caps - a significant sign of admiration). So why it took so long for Florencia Cuenca to reach the coveted position of Joe's Pub headliner is a mystery but since the marvelous happening has, now, taken place, and since Monday night's concert played to a near-capacity house, there can be little doubt that Florencia Cuenca will be back in that spotlight again, and hopefully very soon. But she won't be there because she is the wife of the industrious Lozano, who was named by Lin-Manuel Miranda as the next big thing in Broadway musicals - it will be because she earned it, and because she deserves it. Bobby Patrick was not wrong: we are looking at a goddess here.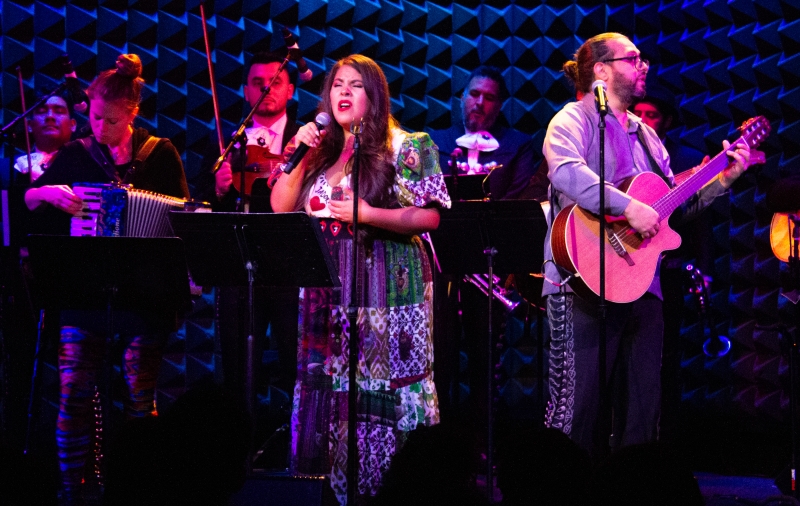 Cuenca and Lozano's show BROADWAY EN SPANGLISH is Señor y Señora Lozano's celebration of American Musical Theater, employing songs from Hamilton (natch), Waitress, Rent, Company, Next To Normal, Frozen, and Smokey Joe's Cafe, but done the Lozano way, the Cuenca way, the Mexican way. For Broadway En Spanglish wasn't just performed in a mixture of Spanish and English, it was performed with a mariachi band and mariachi arrangements by Lozano. The Mariachi Real de México de Ramon Ponce served up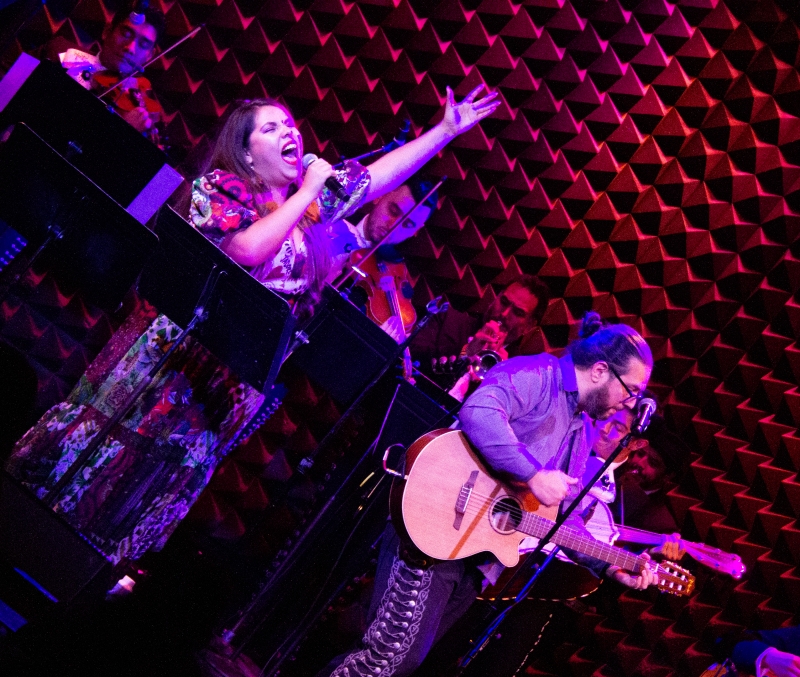 excellence of craft, providing Cuenca with a veritable tidal wave of musical support upon which to ride the wave of storytelling, which she did in ways that both surprised and didn't surprise at all. It was a foregone conclusion that Florencia would be amazing - we who have seen her in the Familia group shows have had a taste of what she can do - so it wasn't surprising that she would be so good. But what was surprising was how much Florencia surpassed one's expectations. It's a wonderful thing to have a beautiful singing voice, a powerful instrument, a magnetic stage presence, but to be exposed as an electrifying actor is what it's all about, especially for a woman with dreams of acting on the musical theater stage. And even though the mariachi arrangements were designed to bring a new spin to these Broadway classics, even though the mariachi treatments were put in place to celebrate the heritage of the Cuenca/Lozano family, and even though the mariachi music accomplished these things, what they did, most of all, was highlight the acting skills of Florencia Cuenca.
Do you remember when Peggy Lee sang a Latin-arranged "On The Street Where You Live?" Or maybe you were a fan of the Nancy Wilson jazz treatment of "Moon River." And how about the Barbra Streisand up-tempo version of "Being Alive" - does that stand out in the memory? They are, each and every one of them, gorgeous, right? Now imagine "She Used To Be Mine" with a mariachi band behind it... or how about "I Miss The Mountains" with a mariachi vibe. Does that sound unnatural to you? Well, it shouldn't. Truthfully speaking, it does take a moment to find the rhythm in your muscles, not unlike finding the rhythm on a
dance floor, but that is mostly because all we know about those songs is that which has come before, from cast recordings and in-context play productions. What we have here is a singing actress who must capture the stories of Jenna and Diana in four minutes. She must embody the stories of the characters in the song, the story in the poetry of the author's words, and her own, personal, experience of the composition and of life... in four minutes. Even out of context, with this new sound being applied to these hits of Broadway, the acting of Florencia Cuenca carries the emotional content of the songs forward. Cuenca is in every moment of the performance, sometimes so deeply that it feels like you're intruding on a private moment, reading a diary entry, listening to a confession. This is genuinely impressive musical storytelling, backed up by bona fide vocal training, all of which, again, begs the question: why have we been waiting so long for a Florencia Cuenca show?
If there were one thing this writer would wish for, it would be some content that stretches a little further back in the history of musical theater. Almost every song in Broadway En Spanglish is from the more modern side of the art form - musicals by Bareilles, Larson, Lopez, Miranda, and Yorkey & Kitt. The oldest musical represented in the program was
Stephen Sondheim's 1970 modern-day classic Company ("Being Alive" was also, for this writer, the highlight of the evening). By the next performance of Broadway En Spanglish, it would be a welcome addition to see what Lozano's arranging skills and Cuenca's acting abilities could bring to some Cole Porter, maybe some Irving Berlin, definitely some Rodgers & Hammerstein - and since the program was about an hour in length (and Jaime did acknowledge that he was talking a lot, to fill time during the show featuring only seven musical numbers) there is certainly room for additional material... perhaps a little Man of LaMancha? An authentically Latin Aldonza would be a seriously welcome experience (the idea of a Mauricio Martinez-Florencia Cuenca-helmed production of LaMancha makes the mouth water). Maybe Florencia could pick up the baton from Chita Rivera and do some Spanglish Kiss of the Spider Woman or Bye Bye Birdie? The options that are open make the mind reel, as one imagines all the great musical theater roles into which Cuenca could sink her teeth.
Aside from the obvious fact that Broadway En Spanglish is quality musical entertainment, the concept of the Cuenca/Lozano production is deeply important because Latin artists need voices. Latin performers need opportunities. This is not a unique experience to Jaime and Florencia, as we all know, because the cabaret and concert industry is filled with group shows created by Black artists to give other Black artists opportunities... and Asian artists doing the same for their own Logical Family of people from the same demographic who
aren't getting stage time. And so are the LGBTQIA+ artists who create group shows for the queer artists in their family creating their own shows. Later this month 54 Below will present an evening of cabaret with a deaf cast. Representation is everything, and the artists of varying demographics need to be up on the stages to represent for the audiences who look for them. We are all looking for the people who are looking for us. But (and this is a big but) that doesn't mean that the audiences should be made up only of those demographics. We should all be attending these shows by these artists from a different neighborhood of life. It is true that most of the audience at Broadway En Spanglish were Latins enjoying representation with great their entertainment. But this was a musical cabaret concert that could, that should, that would have been enjoyed by anybody from any demographic because it is about the quality of the storytelling. Lozano and the Mariachi Real de México make great music and Florencia is a musical storyteller of distinction. A member of the audience at the show didn't just get a glimpse into the lives and aesthetic of Mexican artists, they got enjoyable entertainment.
People of varying demographics talk about a world where that which is most uniquely them is incidental to who they are as people, as artists: gay actors deserve to be hired as actors, not just gay actors. Black artists should be viewed as artists, not just black artists. Wheelchair accompanied actors, actors with CP, actors with Down Syndrome, deaf actors, all actors should be allowed to be Actors, not actors defined by their race, gender, sexuality, or situation. And yet. And. Yet. It is no more possible to separate a person from their personality as it is to separate them from their art. So, along with telling stories, women like Meg Flather will write songs about the female experience, Ari Axelrod's Judaism will inform his club acts, Natalie Douglas will always include the Black experience in her storytelling, Helen Park will tell the tales of Asian culture, Anthony Murphy will place his queer-ness front and center, and Jaime and Florencia will produce Mexican-infused programming. It is a literal World of wonder in the cabaret and concert industry of New York City - audiences made up of colleagues, friends, family, and (hopefully) laypeople just looking for a night of entertainment and enlightenment should flood the nightclubs, in order to expand their minds and experiences through exposure to the arts. Broadway En Spanglish is a viable and enjoyable place to start that journey into a broader consciousness, into a life of learning through art, and Florencia Cuenca, Jaime Lozano, and all of the flowers in their garden are waiting with open arms. Open arms and quality entertainment are good things - put together, they are a beautiful thing.
Personnel for BROADWAY EN SPANGLISH
Guitar and music director - Jaime Lozano
Guitar and associate music director - Yahir Montes
Vihuela - Ramon Ponce
Guitarrón - Mario Ulibarri
Violins - Mario Trujillo, Fernando Navarro and Amadeus Grande
Trumpets - Alejandro Berti and Hugo Moreno
Accordion - Mary Spencer Knapp
All arrangements and orchestrations by Jaime Lozano and Jesús Altamira
Spanglish lyrics by Florencia Cuenca
Guest vocalist on "Seasons Of Love" - Mario Tadeo
Find great shows to see on the Joe's Pub website HERE.
THIS is the Florencia Cuenca Instagram and HERE is the Jaime Lozano website.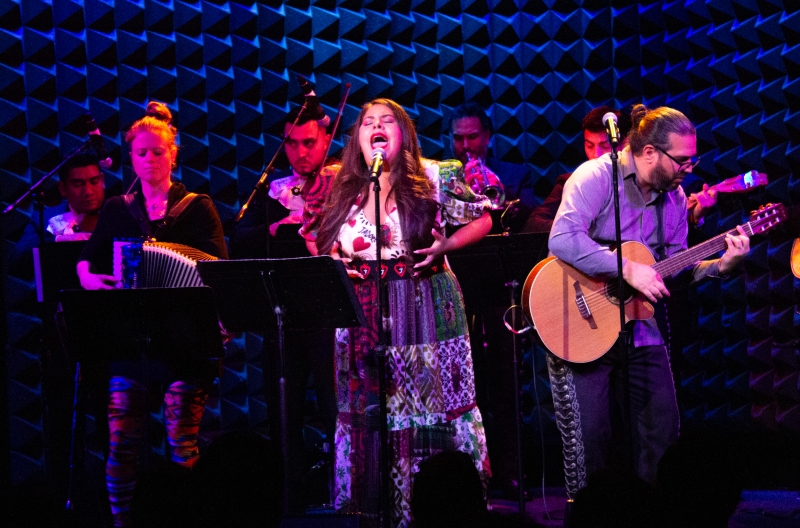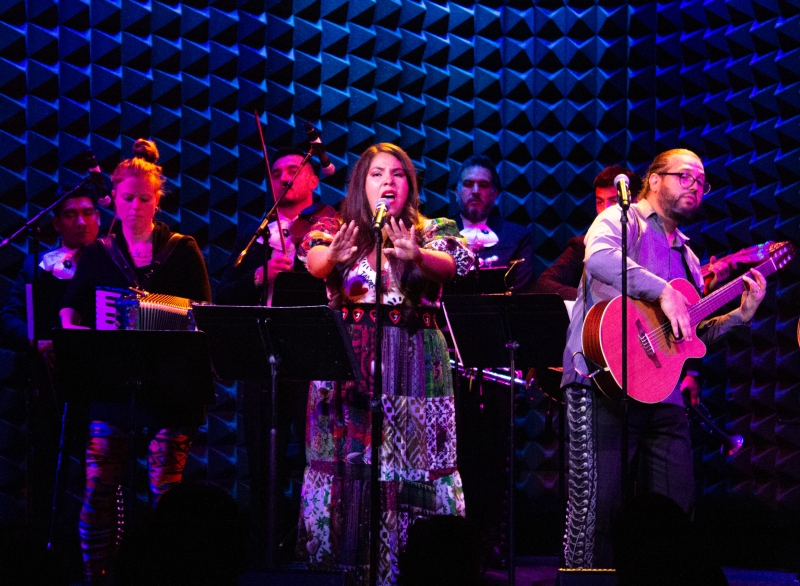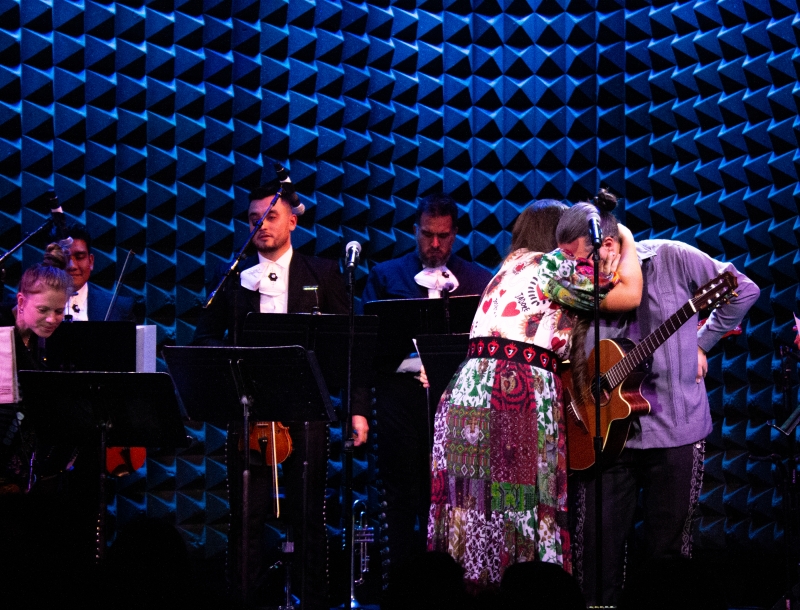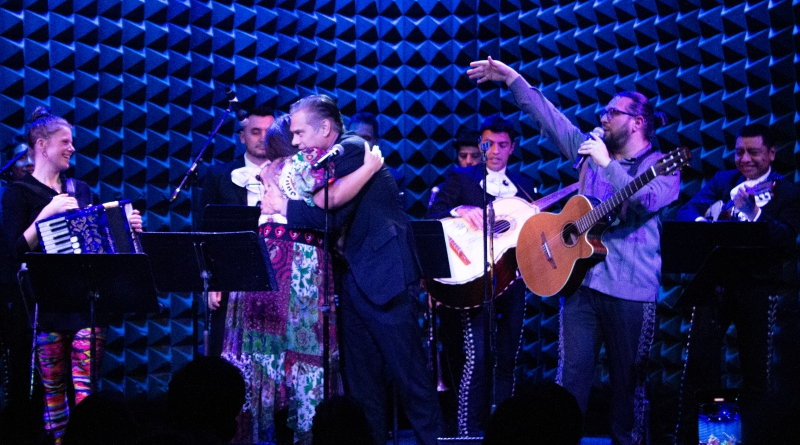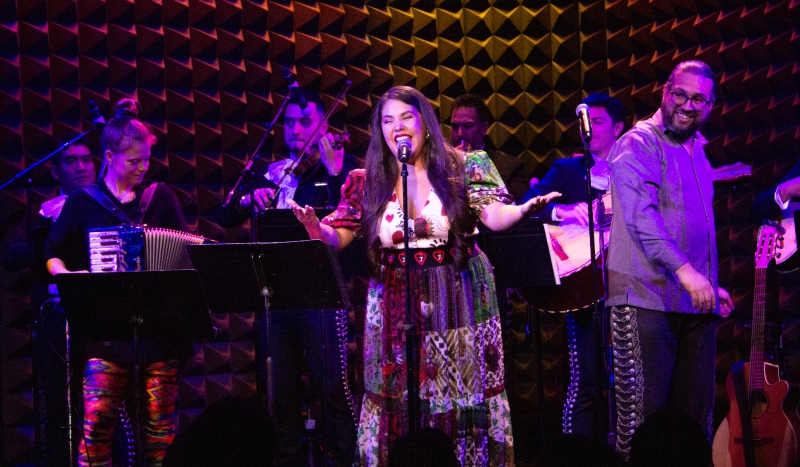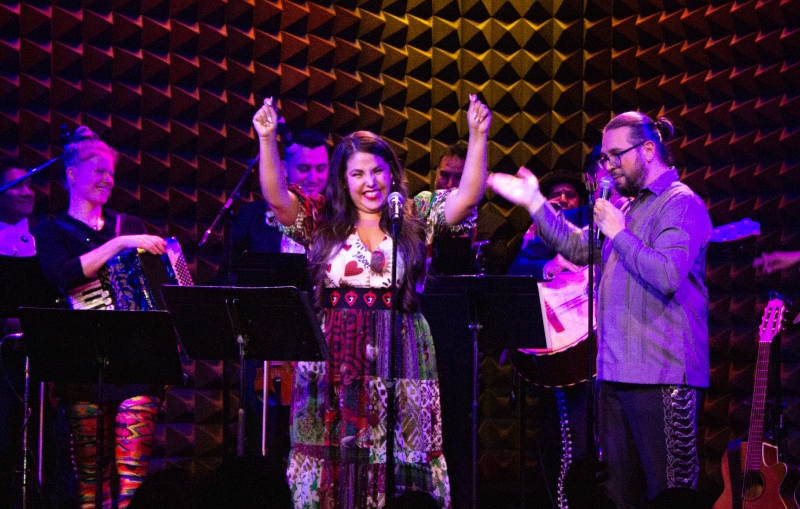 Photos by Stephen Mosher
Visit the Stephen Mosher website HERE.
---
Join Team BroadwayWorld
Are you an avid Cabaret fan in NYC? We're looking for people like you to share your thoughts and insights with our readers. Team BroadwayWorld members get access to shows to review, conduct interviews with artists, and the opportunity to meet and network with fellow theatre lovers and arts workers.
Interested? Learn more here.
---
Stephen Mosher is the author of The Sweater Book (a collection of his photography featuring celebrated artists from the entertainment communities of New York, Los Angeles, and London), Lived In Cra... (read more about this author)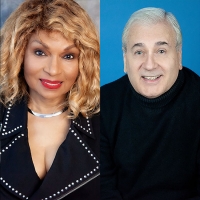 Feature: 30 Days Of Cabaret Gratitude - Day Twenty-Eight - The Classics

November 28, 2022

Broadway World Cabaret is looking at the work of some artists who are, most definitely, THE CLASSICS.
---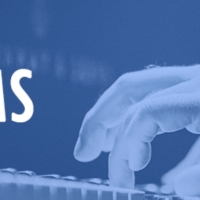 News: WINTER RHYTHMS at Urban Stages Releases Full Lineup

November 27, 2022

URBAN STAGE's annual Winter Rhythms cabaret series has announced the full run-down of shows and acts to play in the 2022 season
---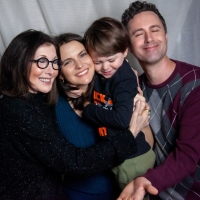 Feature: 30 Days Of Cabaret Gratitude - Day Twenty-Seven - The Legacy

November 27, 2022

Broadway World Cabaret is looking at THE LEGACY.
---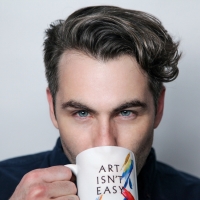 Feature: 30 Days Of Cabaret Gratitude - Day Twenty-Six - The Boy Wonder

November 26, 2022

Broadway World Cabaret is looking at the work of a man we call THE BOY WONDER.
---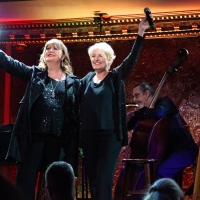 Review: Liz Callaway and Ann Hampton Callaway AS LONG AS WE'RE TOGETHER! Shows Such Sweet Sisterhood

November 25, 2022

The singing sisters Callaway are, as usual, the greatest act in town, sister or otherwise.
---