Photo Flash: Solve the Murder at 54 Sings CURTAINS!
Musicals can be murder...
Step back in time to 1959 when the musical Robbin' Hood is trying out in Boston. The sets won't work, the audiences are leaving, and the leading lady has been murdered! Who did it? And why?
Last week at Feinstein's/54 Below, Boston detective, and amateur actor, Lt. Frank Cioffi was solving the murder of Jessica Cranshaw. Was it the greedy producer? The desperate director? The jealous writers? Will Lt. Cioffi solve the murder before the killer sets his sights on him?
Curtains is one of the last scores written by John Kander and Fred Ebb (Chicago, Cabaret) and features such songs as "Show People," "I Miss The Music," "Thinking of Him," "Coffee Shop Nights" and many more. Come hear Curtains sung by an all-star Broadway cast!
The evening featured: Nili Bassman (Curtains, Chicago, Never Gonna Dance), Jim Brochu (Zero Hour, Character Man), Mary Callanan (Bandstand, The Bridges of Madison County), Nicholas Carroll (1776, Shrek), James Cella (Rock of Ages, Spamalot), Erin Davie (A Little Night Music, Sideshow), Asher Dubin (The Body Politic, The Babies)
John Epperson (Once Upon a Mattress, Lypsinka), J. Austin Eyer (The Little Mermaid, Billy Elliot, How to Succeed..., Evita), Will Hutcheson (Next to Normal, The Music Man)
Charles Isherwood (Variety, The New York Times)- 9:30pm Only, Richard Kind (TV's Spin City, Curb Your Enthusiasm, The Producers), Eddie Korbich (The Drowsy Chaperone, A Gentleman's Guide to Love and Murder), Paula Leggett Chase (A Chorus Line, Crazy For You, Damn Yankees), Maggie Malaney (Love in Hate Nation, Woman of the Year), Brittany Marcin (Anything Goes, Follies, Bullets Over Broadway), Noah Racey (Curtains, Follies, Thoroughly Modern Millie), Michael Riedel (Theater Talk, NY Post)- 7pm Only)
Clara Regula (Imbible:Day Drinking, Norwegian Cruise Lines), Libby Rosenfield (Sugar, Woman of the Year), Megan Sikora (Curtains, How to Succeed..., Holiday Inn), Christopher Spaulding (Curtains, Rock of Ages), Jerome Vivona (Curtains, Seusical, Kiss Me Kate, Dream, How to Succeed...., Guys and Dolls), Jim Walton (Merrily We Roll Along, Sunset Boulevard), and Karen Ziemba (Prince of Broadway, Steel Pier, Contact).
Photo Credit: Maryann Lopinto


Paula Legett Chase, Richard Kind, Karen Ziemba, John Epperson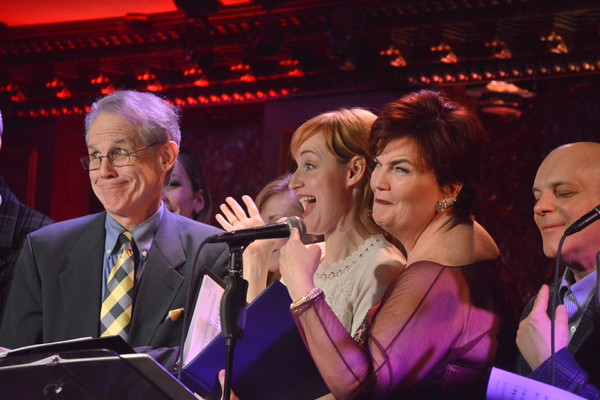 Jim Walton, Erin Davie, Mary Callanan, Eddie Korbich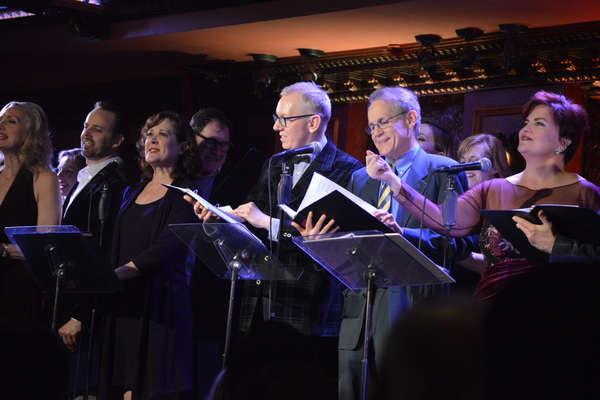 Full company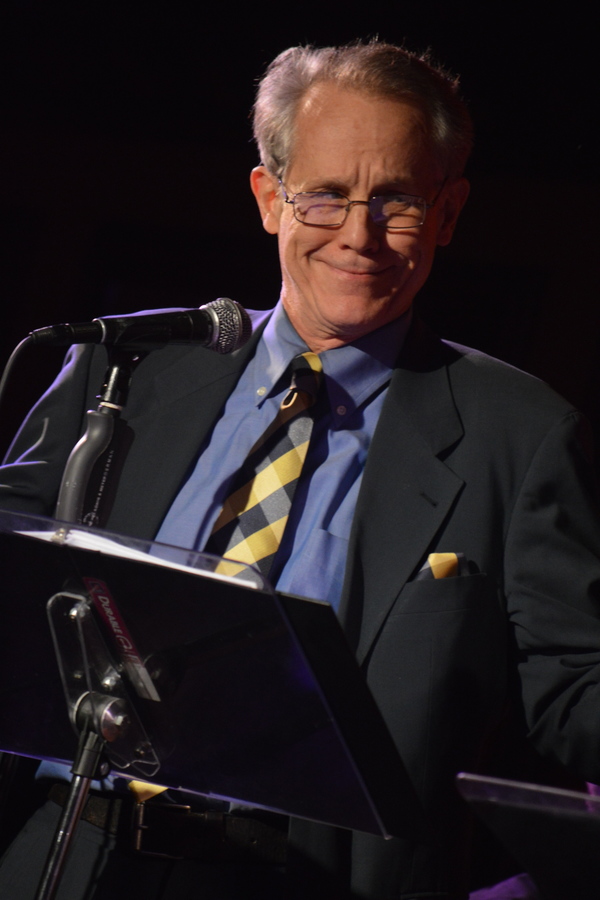 Jim Walton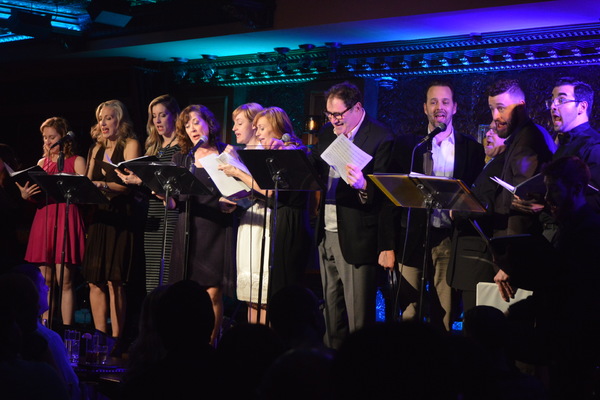 full company

Chorus