Photo Coverage: Gabrielle Stravelli Launches DREAM AGO at SubCulture
Gabrielle Stravelli performed at SubCulture last night to celebrate the launch of her new CD Dream Ago and BroadwayWorld was there.
This is not "fake news"! Gabrielle Stravelli is one of the finest jazz/pop vocalists you will ever hear. Her CD Release presentation gig at SubCulture last night brought out New York's most knowledgeable and famous music aficionados. To paraphrase the introduction Johnny Carson gave Marilyn Maye....If you aspiring singers want to hear the best, listen to this next singer. Ms. Stravelli's vocal capabilities are monumental and she roams all over the "chart" with a tonal precision which overwhelms you by it's imagination and dexterity. You can hear it on her new CD "Dream Ago" which has many tunes also composed by Gabrielle and Pat O'Leary her bassist. What you will miss on the CD is the exuberance and wittiness of her personality. She's intoxicating, and even though her show last night went long into the night it was hard to see it end. I would imagine that there were a lot of Marilyn Maye fans in the audience because there was cheering as she started each tune, but unlike marvelous Marilyn's cheers, these were even occurring when Gabrielle switched tempo or changed keys.
The extraordinary band and guest artists: Art Hirahara, Piano, Pat O'Leary, Bass, Eric Halvorson, Drums, David Cook, Keyboard, Scott Robinson, Tenor Sax, Guest Vocals Jorell Williams and Duchess, Amy Cervini, Hilary Gardner, Melissa Stylianou
Photo Credit: Stephen Sorokoff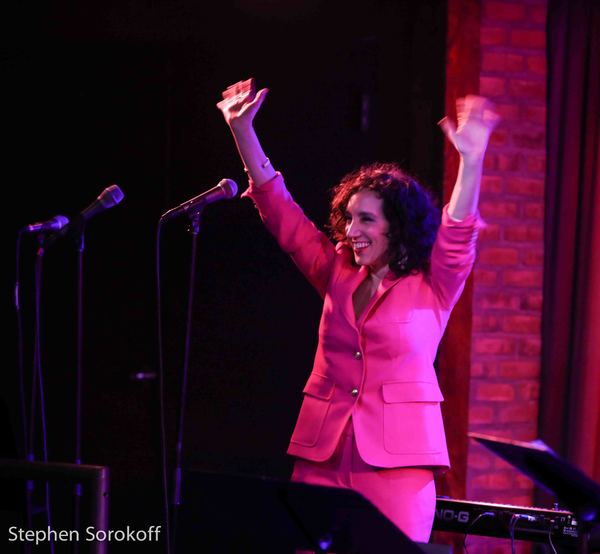 Gabrielle Stravelli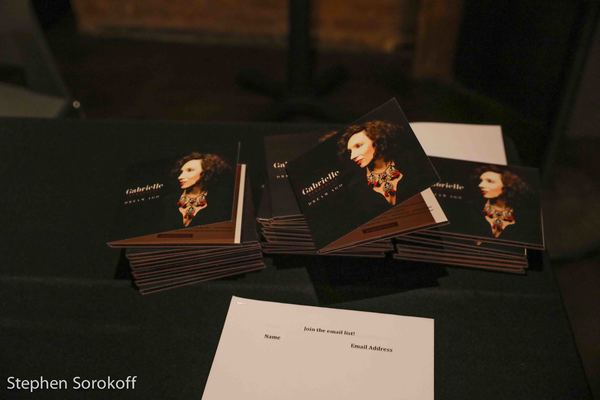 Dream Ago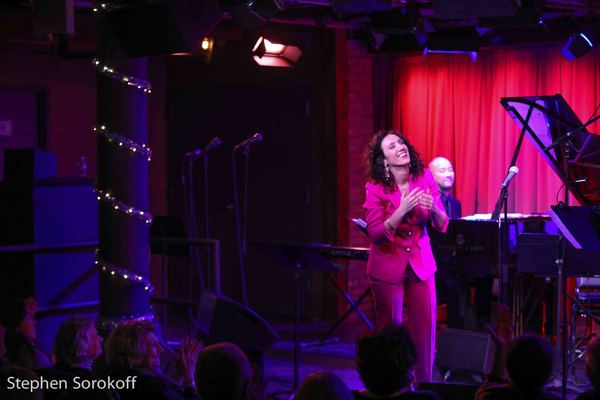 Gabrielle Stravelli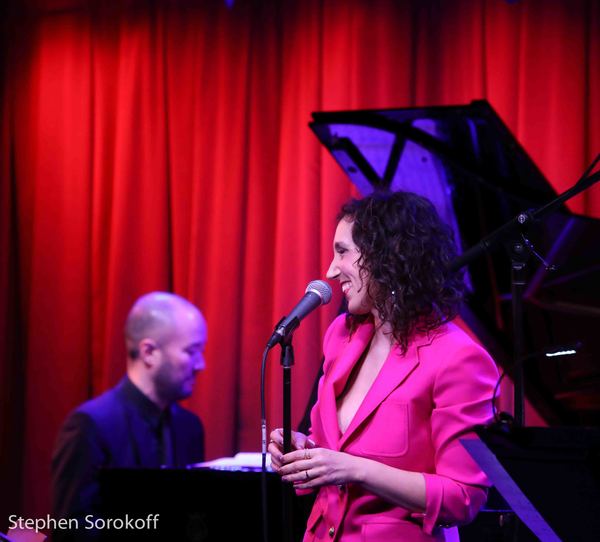 Gabrielle Stravelli

Art Hirahara & Gabrielle Stravelli

Gabrielle Stravelli

Pat O'Leary & Gabrielle Stravelli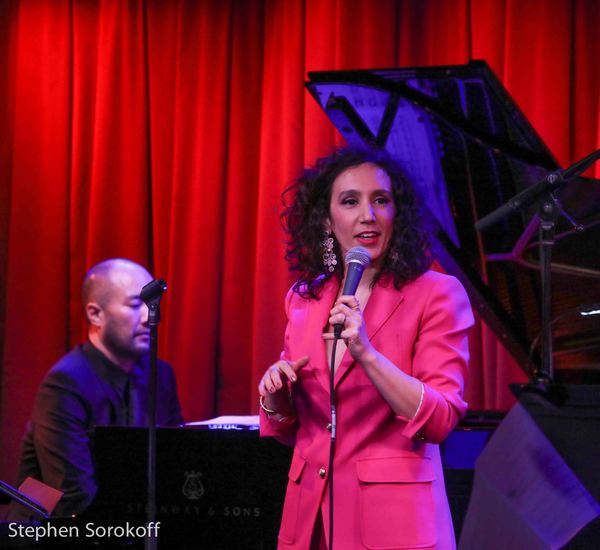 Gabrielle Stravelli

Gabrielle Stravelli

Gabrielle Stravelli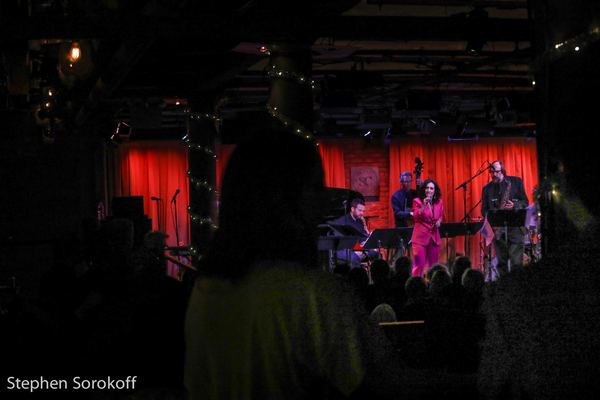 SubCulture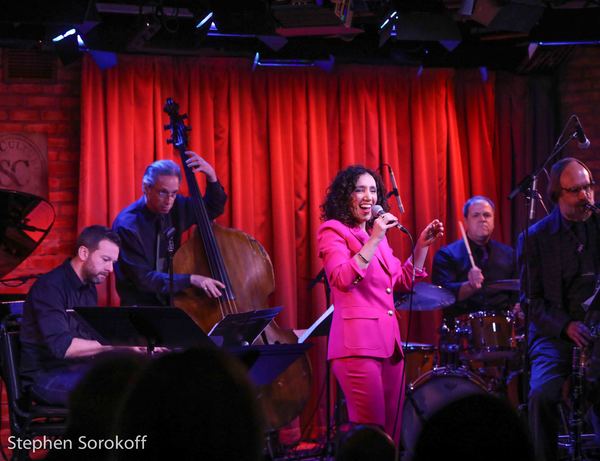 David Cook, Pat O'Leary, Gabrielle Stravelli, Eric Halvorson, Scott Robinson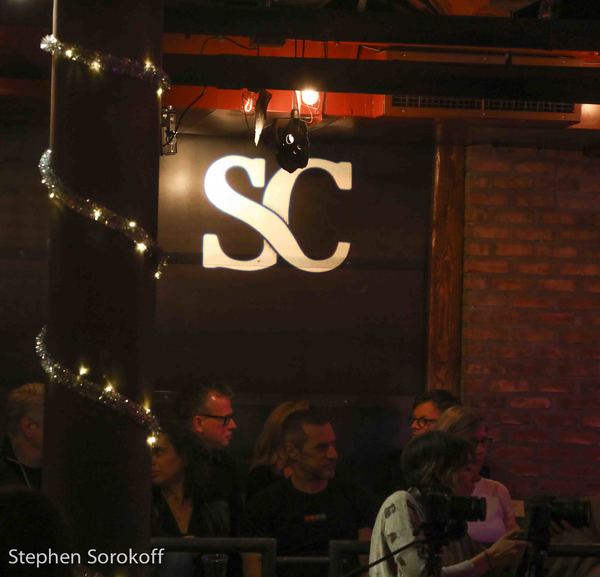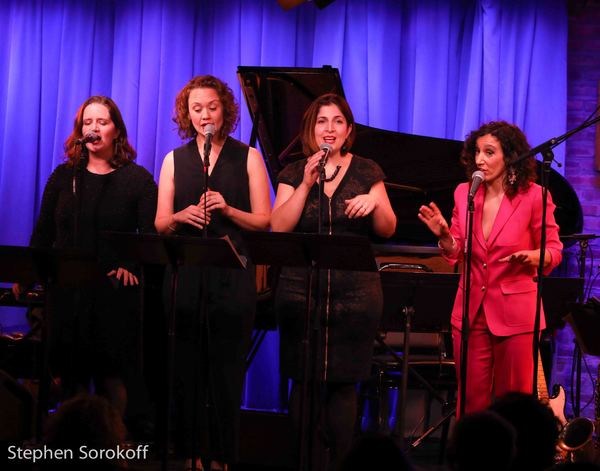 Duchess (Amy Cervini,Hilary Gardner, Melissa Stylianou) & Gabrielle Stravelli

Duchess & Gabrielle Stravelli

Jorell Williams & Gabrielle

SubCulture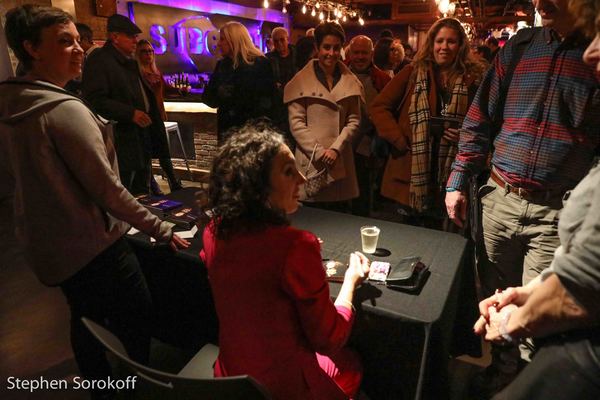 CD Signing

Dream Ago

Gabrielle Stravelli & Eda Sorokoff

SubCulture