Photo Coverage: Dick Cavett Talking About Talk Shows At The Friars Club
You didn't Have to talk back to your TV last night... Dick Cavett Was "Live" at the Friars Club. The tables, (and microphones) were turned on the legendary Talk Show Host as SIRIUS XM Radio personality Pete Dominick interviewed Mr. Cavett. The "Monestary" wasn't at all quiet as Friars had a lively Q&A after the interview with the man who had Talk Shows on ABC, CBS, PBS and USA Networks.
Dick Cavett was loved by millions for his intellect, wit, and in depth interviews with the major personalities of the day. Dick, early in his career, while a writer on the Jack Parr Show wrote this famous intro for Jack to use..."Here they are Jayne Mansfield". Talk Show History at the Friars Club, and everyone in the Frank Sinatra Dining Room last night is still talking about it. They even got home in time to watch some taped late night Talk Shows.
Photo Credit: Stephen Sorokoff

Dick Cavett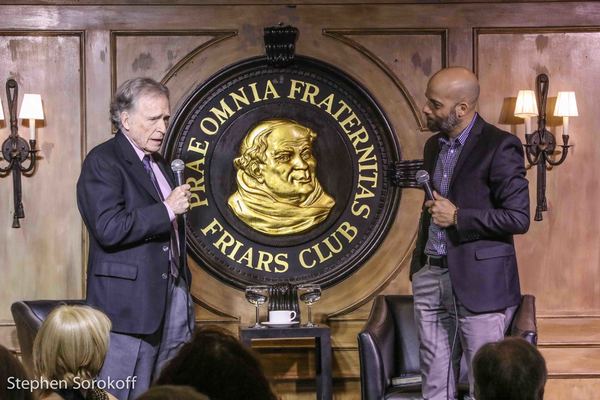 Dick Cavett
& Pete Dominick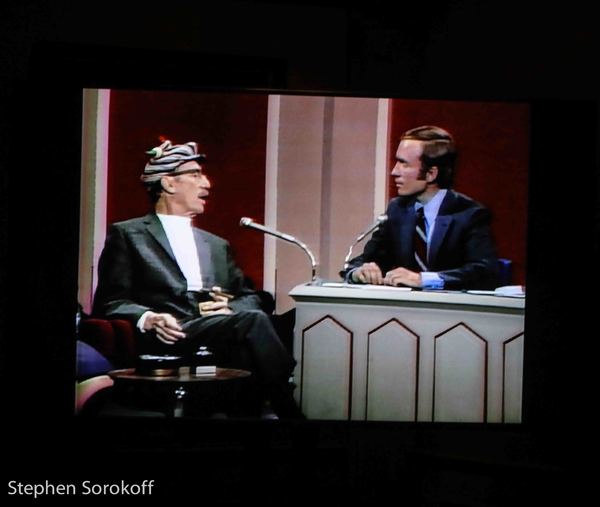 Groucho Marx
&
Dick Cavett
Katharine Hepburn
&
Dick Cavett
Dick Cavett
& Pete Dominick
Dick Cavett
& Pete Dominick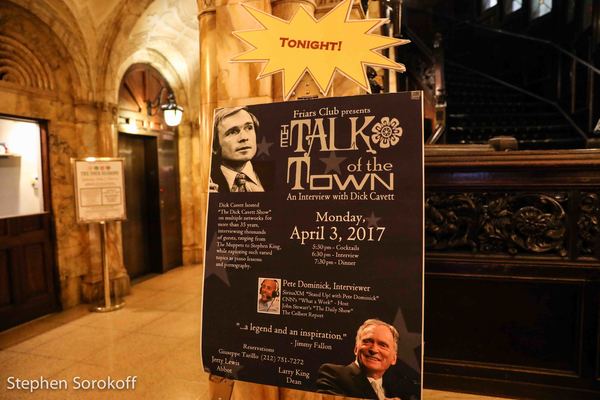 Friars Club
Marlon Brando
&
Dick Cavett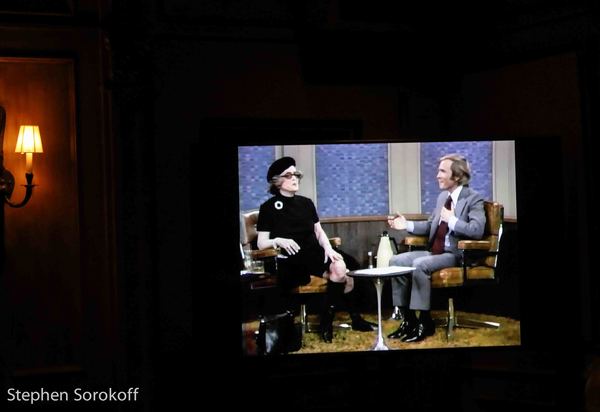 Bette Davis
&
Dick Cavett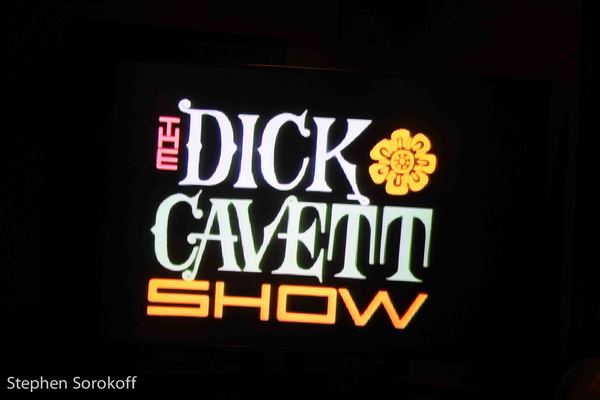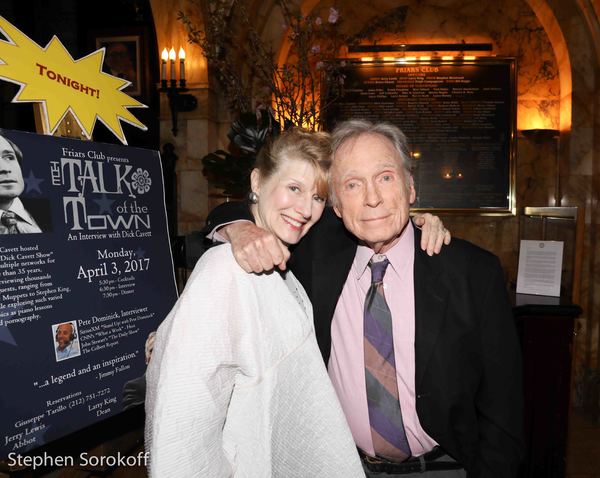 Martha Rogers
&
Dick Cavett
Eda Sorokoff
&
Dick Cavett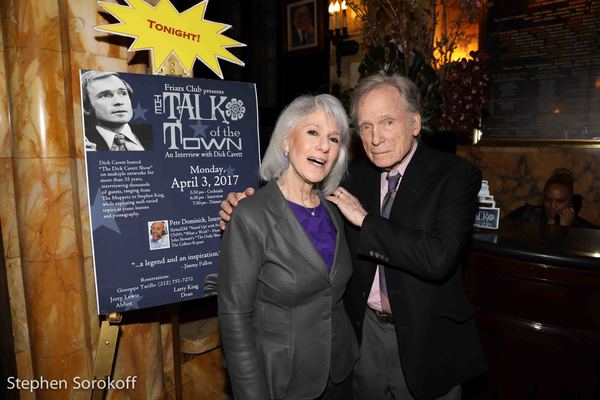 Jamie deRoy
&
Dick Cavett
Bob Spiotto
, Program Director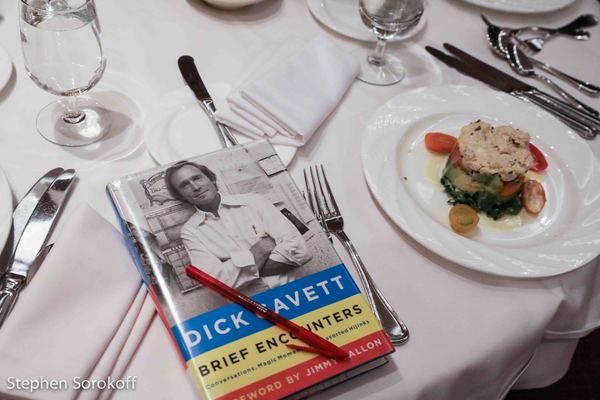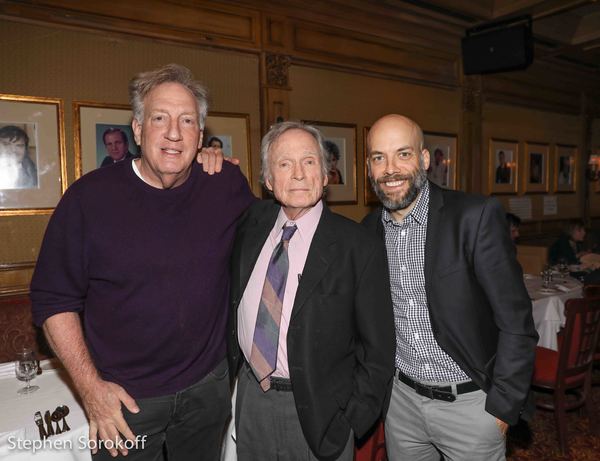 Alan Zweibel
,
Dick Cavett
, Pete Dominick
Alan Zweibel
,
Dick Cavett
, Pete Dominick,
Bob Spiotto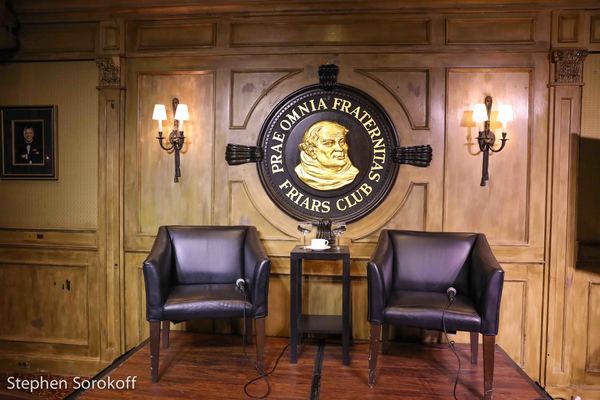 Frank Sinatra
Dining Room
Eda Sorokoff
&
Dick Cavett
Jackie Leitzes
,
Eda Sorokoff
,
Laura Slutsky
Friars Club