Photo Coverage: Dean Larry King at His Table as The Friars Club Salutes Le Cirque
Last night the show at the Friars Club was all about the food as two legendary kitchens united to create a culinary event that got a four star rating and standing ovation from the audience. The lore, lure and legacy of Le Cirque was celebrated at the club and a classic four course dinner prepared under the direction of Le Cirque chef and CEO/owner Mauro Maccioni.
After the dinner, radio personality and president/editorial director at Whitney Media, William O'Shaughnessy interviewed Mauro and Carlo Mantica CEO, Le Cirque International Restaurant Group.
Dean of the Friars Larry King was at his "table at Le Cirque" in the Friars as was Fox 5's Ernie Anastos. Deana Martin soon to be "toasted" by the Friars Club was also in The Monastery.
Copy & Photos by: Stephen Sorokoff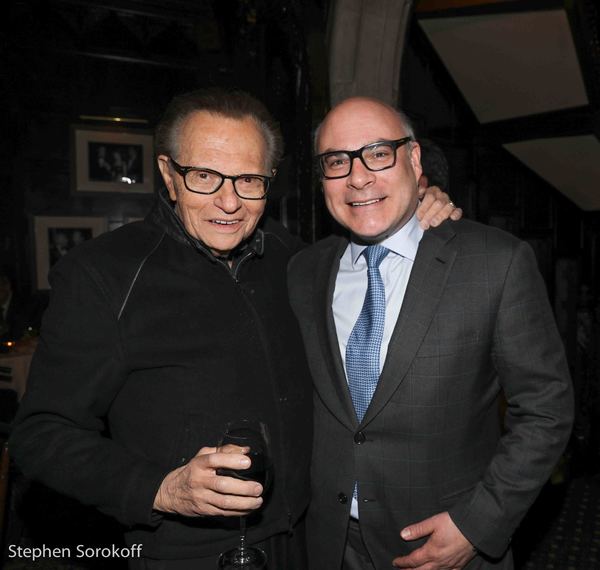 Larry King & Michael Gyure, executive director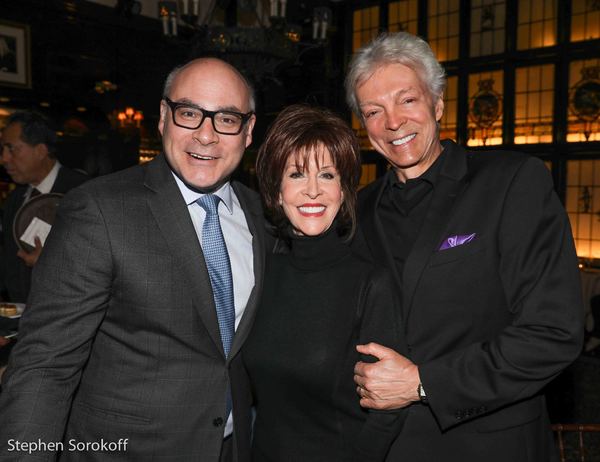 Michael Gyure, DeAna Martin, John Griffeth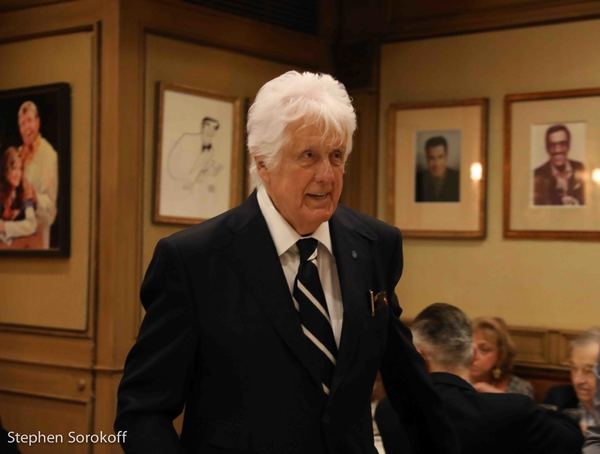 William O'Shaughnessy, President/Editorial Director Whitney Media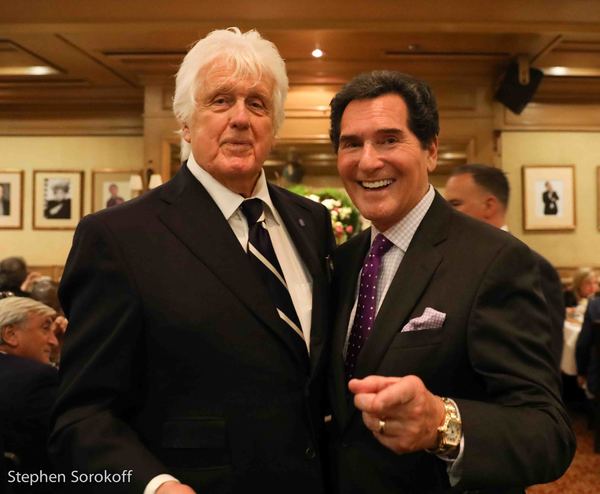 William O'Shaughnessy & Ernie Anastos, Fox 5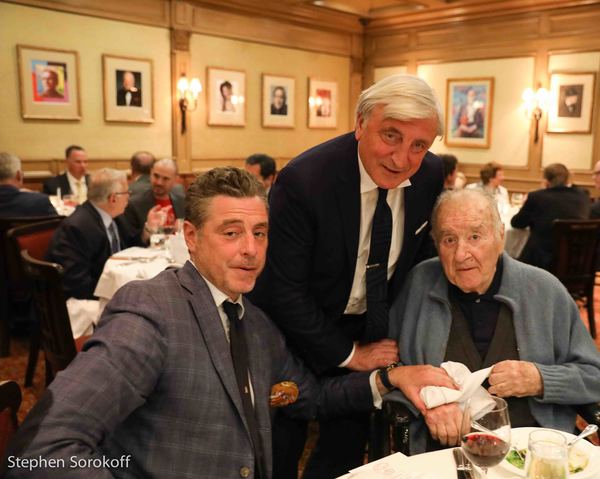 Mauro Maccioni, Julian Niccolini, Siro Maccioni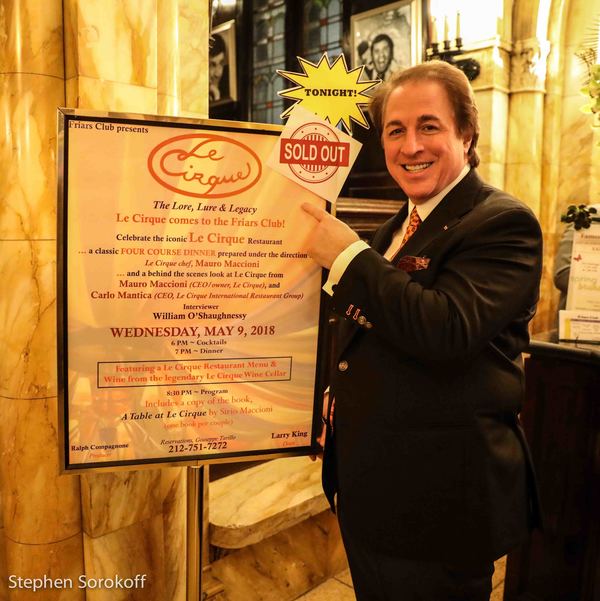 Ralph Compagnone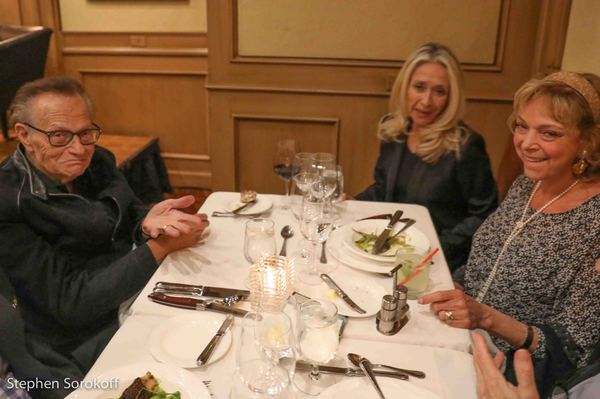 Dean Larry King at his table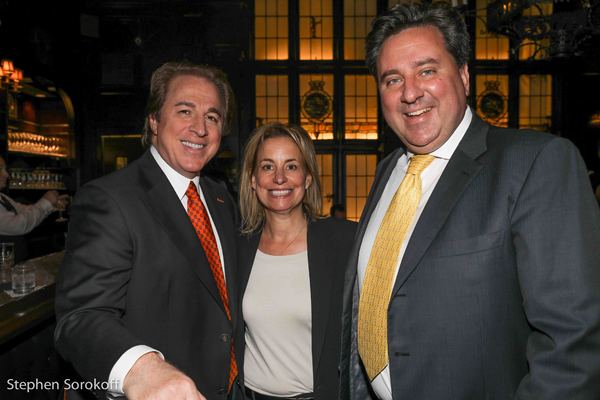 Ralph Compagnone, Toni Haber, Carlo Mantica, CEO Le Cirque International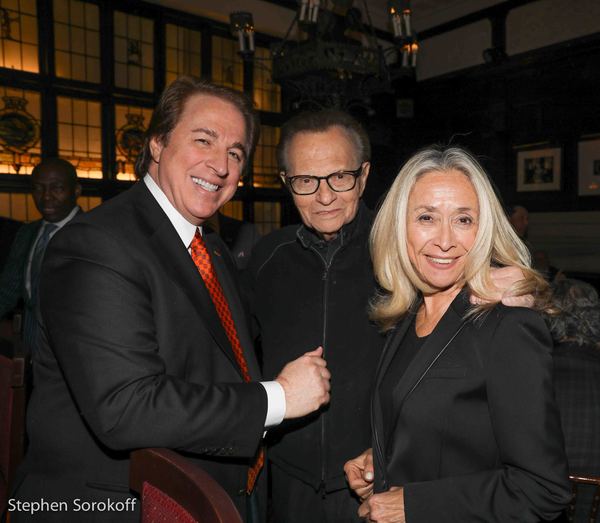 Ralph Compagnone, Larry King, Eda Sorokoff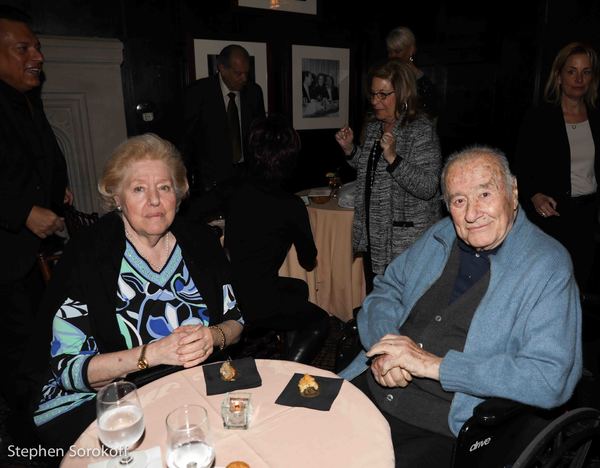 Egidiana Maccioni & Siro Maccioni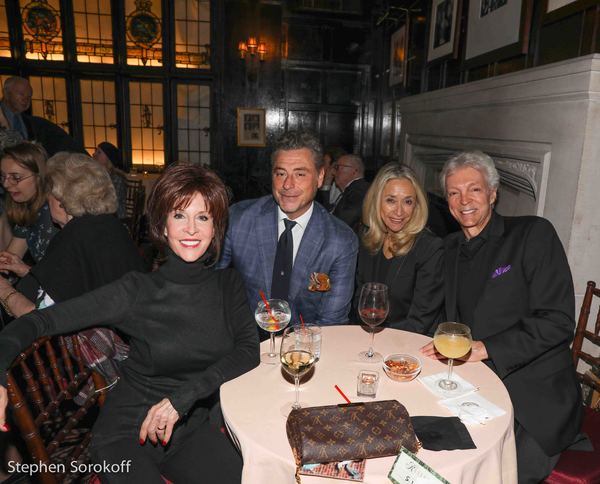 DeAna Martin, Mauro Maccioni, Eda Sorokoff, John Griffeth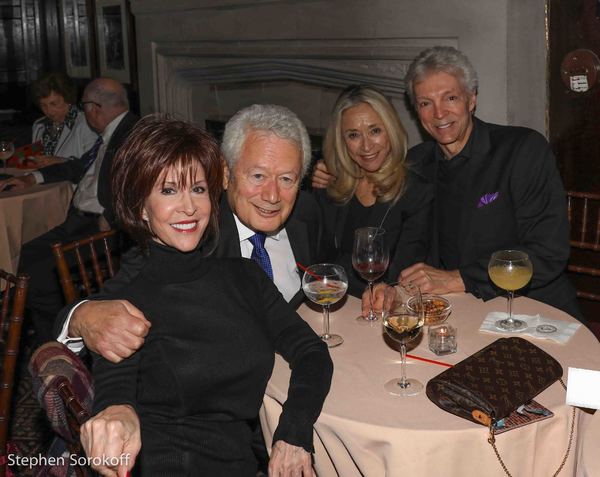 DeAna Martin, Stephen Sorokoff, Eda Sorokoff, John Griffeth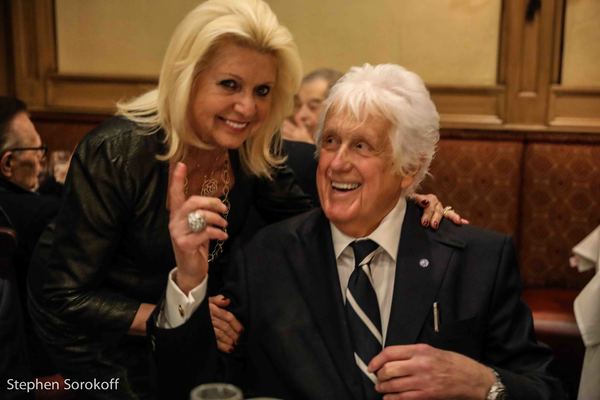 Christina Rose & William O'Shaughnessy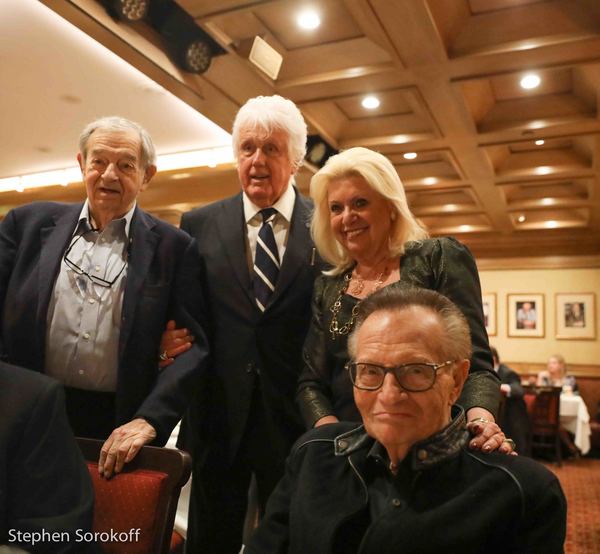 Herbi Cohen, William O'Shaughnessy, Christina Rose, Larry King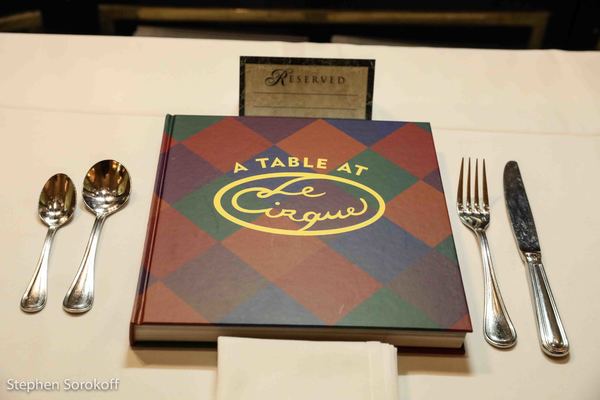 A Table At Le Cirque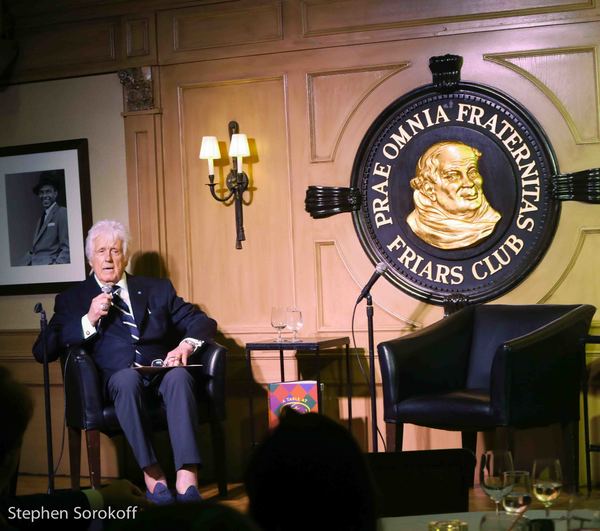 William O' Shaughnessy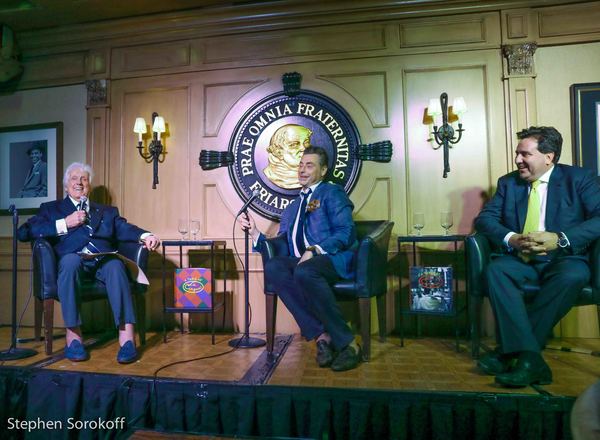 William O' Shaughnessy, Mauro Maccioni, Carlo Mantica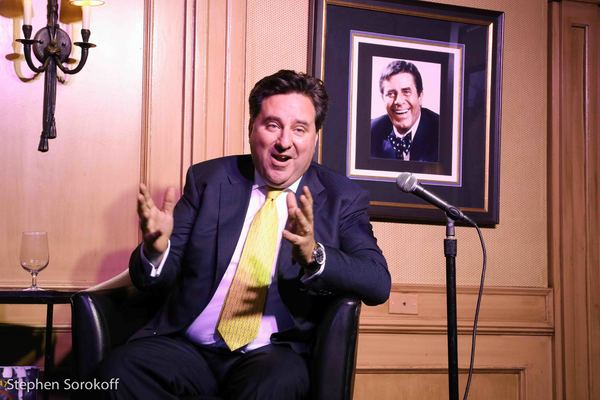 Carlo Mantica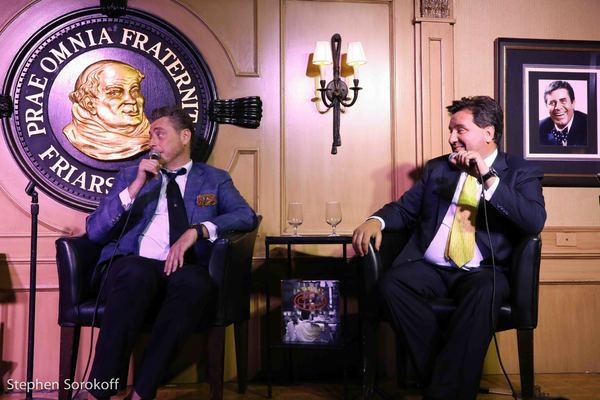 Mauro Maccioni & Carlo Mantica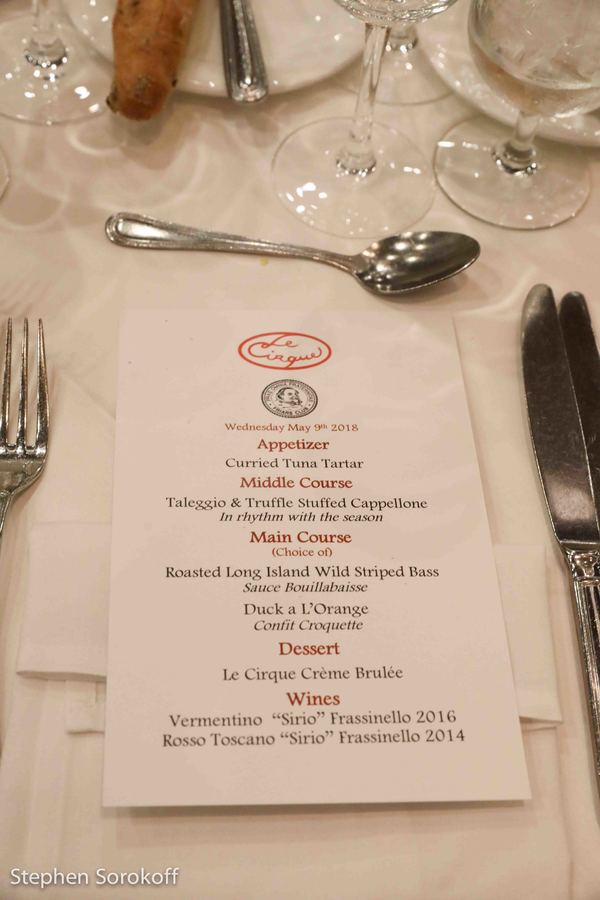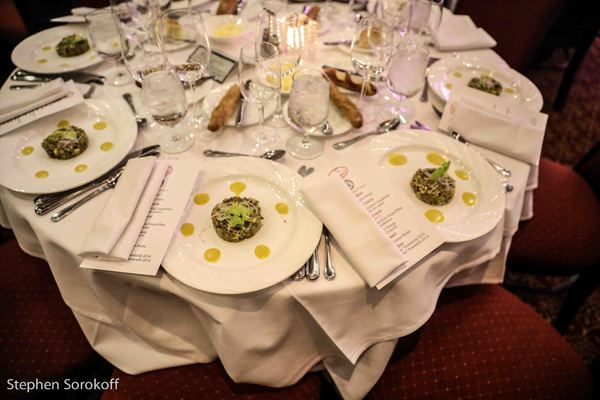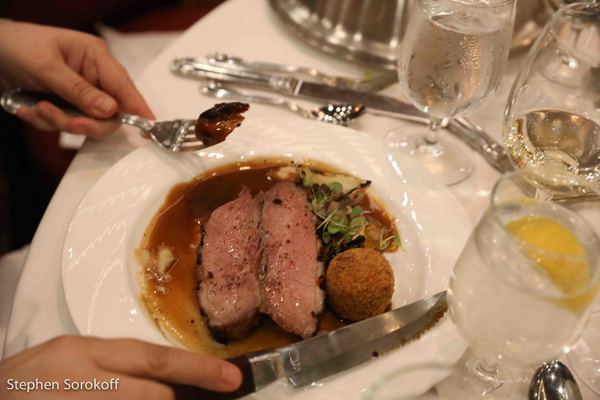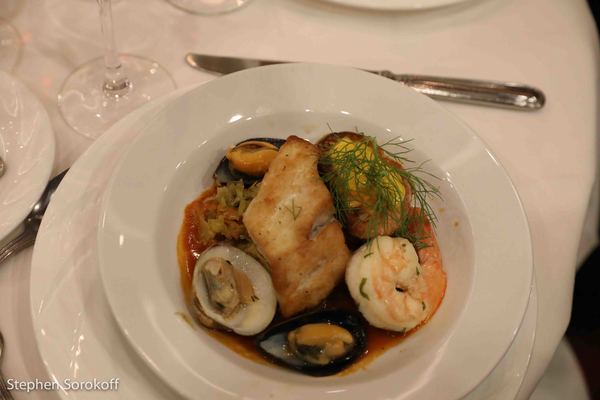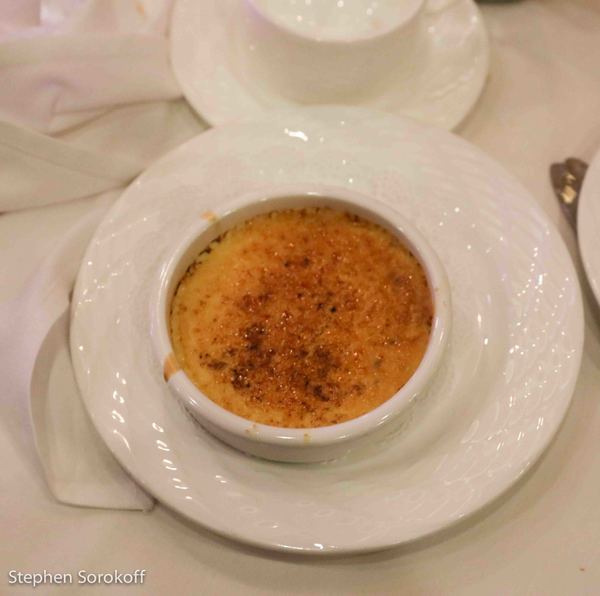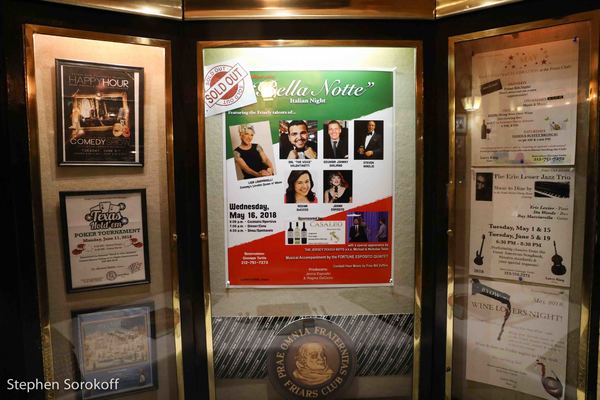 Coming Attractions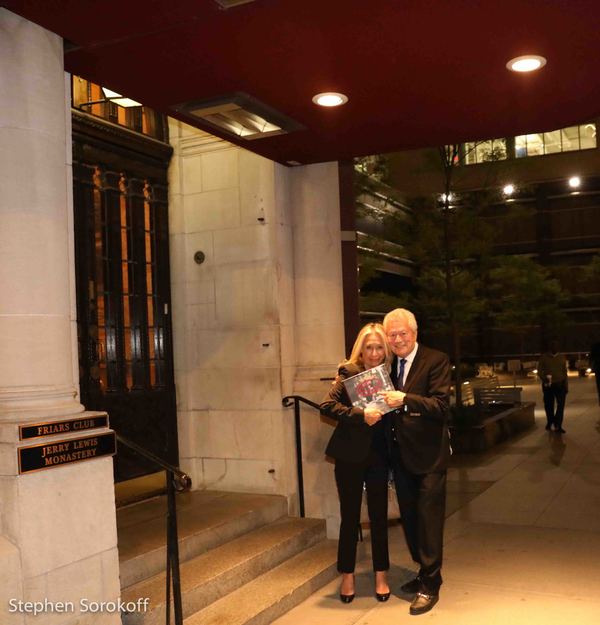 Friars Club