Photo Coverage: Billy Stritch Brings 'Late Summer Songs' at Birdland
Most times when Billy Stritch is at the keyboard he is WITH somebody. Liza, Tony, Marilyn (Maye), Linda (Lavin), Christine (Ebersole), Klea (Blackhurst), Ann Hampton Callaway and of course Jim Caruso. Every major music performer has at one time or another availed themselves of Billy's unique creativity as their pianist,arranger, vocalist, or conductor.
So, to hear Billy Stritch solo, with his trio, in the setting he was born to be in....singer/pianist extraordinaire... is an exceptional and special event. Everything about this early 5:30 show at Birdland was special.... the sophisticated and knowledgable audience, the world class musicians on stage (Tom Hubbard, bass, Ray Machica, drums), the elegant song list, and most of all the voice and artistry of Billy Stritch. There is one more performance for "Late Summer Songs" on Saturday 9/15.
Article & Photos by: Stephen Sorokoff

Billy Stritch, Tom Hubbard, Ray Marchica

Billy Stritch

Billy Stritch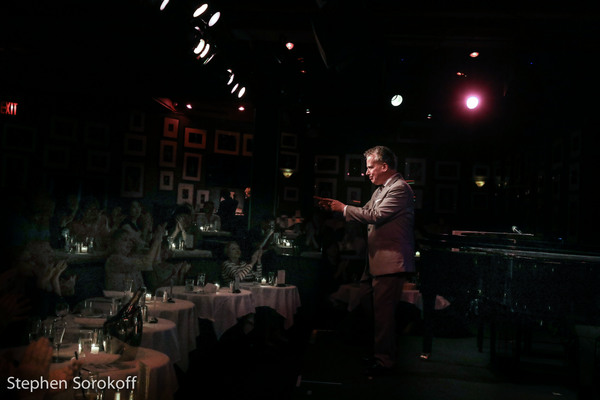 Billy Stritch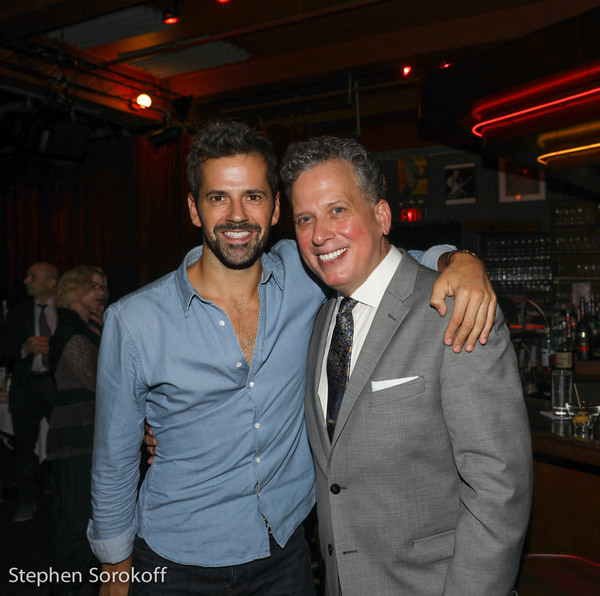 Robbie Fairchild, (Tony Nominee, American in Paris) & Billy Stritch

Steven Kramer, Lori Kramer, Gianni Valenti

Eda Sorokoff, Steven Kramer, Lori Kramer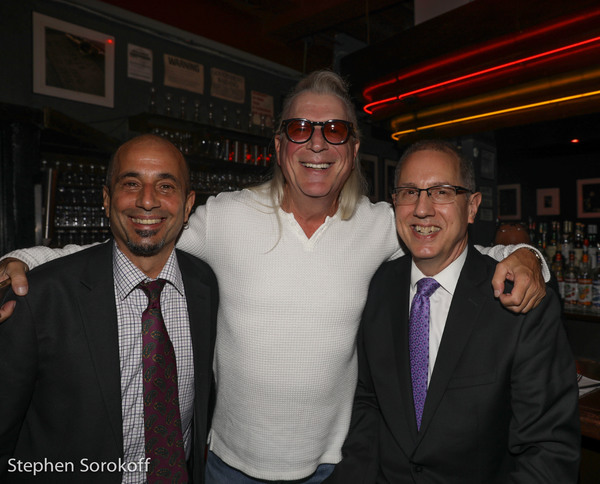 Ray Marchica, Ron Abel, Tom Hubbard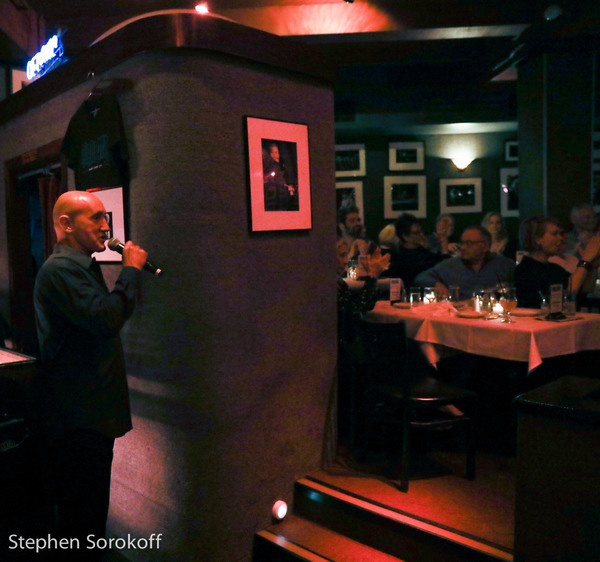 Gianni Valenti, Birdland