Photos: 92Y Presents Lyrics & Lyricists SONGS OF AMERICA
Lyrics & Lyricists is now presenting Songs of America: From Stephen Foster to Bob Dylan and Beyond. The show opened last night and BroadwayWorld brings you photo coverage below!
Guest artistic director Ted Sperling surveys the full spectrum of songs about America - from buoyant to bellicose - and giving new meaning to the term "traditional American song." Songs that are likely to land in the show include "Hard Times Come Again No More," "Brother Can You Spare a Dime," "California Here I Come," "Rhode Island is Famous for You," and "The Times They Are A-Changin'." Joining Sperling are vocalists Lawrence Clayton, Jamie Leonhart, Kecia Lewis-Evans, David Lutken and Clarke Thorell.
L&L shows are Saturday at 8 pm, Sunday at 2 and 7 pm, and Monday at 2 and 8 pm. Individual tickets begin at $52. There is also a special under-35 ticket price of $25 for the Saturday and Sunday evening shows.
Long one of 92nd Street Y's most popular programs, the American Songbook series Lyrics & Lyricists™ was launched in 1970 when longtime Broadway conductor Maurice Levine and lyricist E.Y. "Yip" Harburg (The Wizard of Oz) took to the stage to talk about the then unusual topic of songwriting. Over the years the series has featured every great Broadway and Hollywood lyricist including Betty Comden and Adolph Green, Johnny Mercer, Stephen Sondheim, Dorothy Fields, and Alan Jay Lerner. Since 2004, L&L has featured original programs created by accomplished champions of the repertoire, including John Pizzarelli, Rob Fisher, Sheldon Harnick, Robert Kimball, Rex Reed, Billy Stritch, Lucie Arnaz and Ted Sperling. Each show is designed to celebrate the American Songbook through a blend of narrative and entertainment with a particular focus on lyrics. For more information, visit www.92Y.org/Lyrics.
Photo Credit: Stephen Sorokoff


Songs of America

Deborah Grace Winer series artistic director

Ted Sperling - artistic director, writer & host

Lawrence Claton, Kecia Lewis-Evans,Clarke Thorell, Ted Sperling, David M. Lutken,Jamie Leonhart

David M. Lutken

Jamie Leonhart

Clarke Thorell

David M. Lutken

Lawrence Clayton

Jeffrey Klitz music director Clark Thorell, Ted Sperling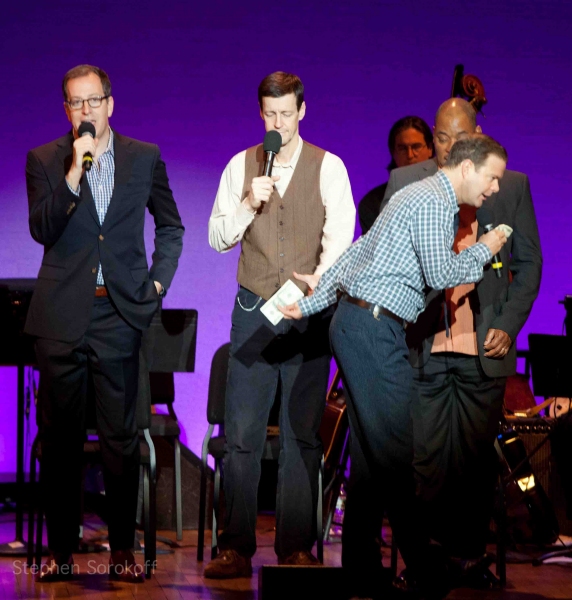 Ted Sperling, David M. Lutken,Clark Thorell

Jamie Leonhart, Clarke Thorell, Lawrence Clayton,Kecia Lewis-Evans

David M. Lutken & Lawrence Clayton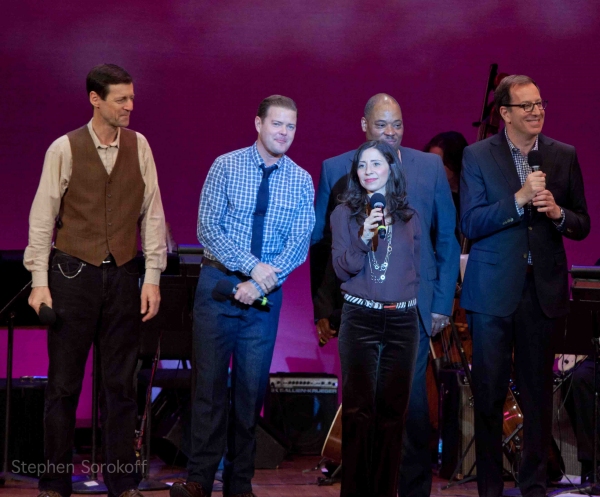 David M. Lutken, Clarke Thorell, Jamie Leonhart, Lawrence Clayton, Ted Sperling

Jamie Leonhart, David M.Lutken, Ted Sperling, Clarke Thorell, Lawrence Clayton

Peter Donavan,David M.Lutken, Lawrence Clayton, Antoine Silverman, Warren Odze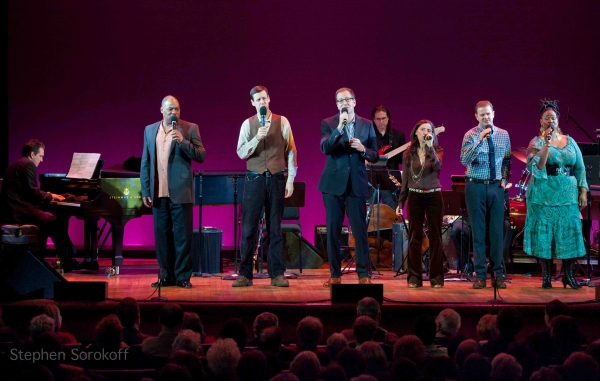 The Cast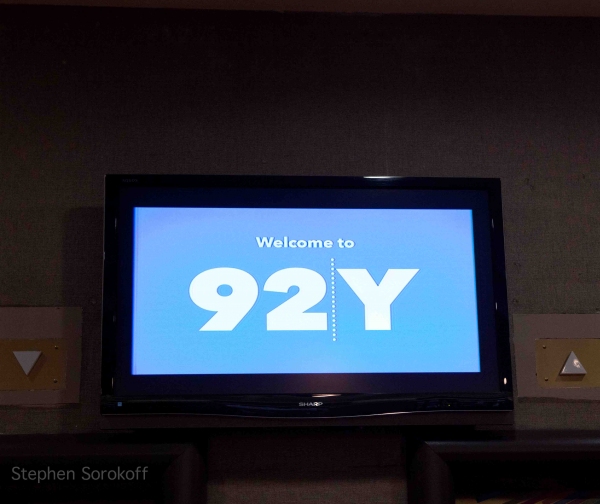 92Y