Click Here for More Articles on NEW YORK CITY
BWW Review: Michael Feinstein and Friends Pay Homage to 'The First Lady of Song' in the Exceptional ELLA ON MY MIND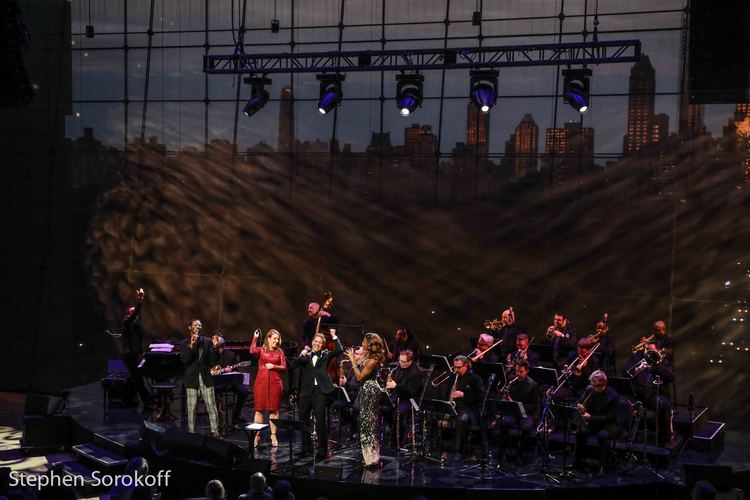 This year marks the the Centennial Celebration of Ella Fitzgerald's life. Fitzgerald, the "First Lady of Song" began singing on the streets of Harlem as a young girl. In 1934, she took the stage in an Amateur Night at the Apollo Theater; this launched her multifaceted career as a jazz vocalist. Drawing broadly across the Great American Songbook, she shaped definitive versions of countless tunes written by top composers like Irving Berlin and the Gershwins. The world fell in love with Ella Fitzgerald in her six-decade career.
Michael Feinstein conjured this unending love for Fitzgerald at The Appel Room at Jazz at Lincoln Center in his final JAZZ & POPULAR SONG concert of the 2017 season with ELLA ON MY MIND. Feinstein curated an exceptionally talented ensemble to amplify the best of Fitzgerald's contributions to American music. The show offered a generous introduction to new listeners and a nostalgic recap for longtime fans, perfectly paying homage to Fitzgerald and the American Jazz Standard.
The night was backed by the world class Tedd Firth Big Band, directed by Tedd Firth (piano). From beginning to end, the band delivered with breathtaking sound and masterful execution. The night included select solos by Alphonso Horne (trumpet), Warren Vache (trumpet), Urt Bacher (baritone) and Art Baron (trombone).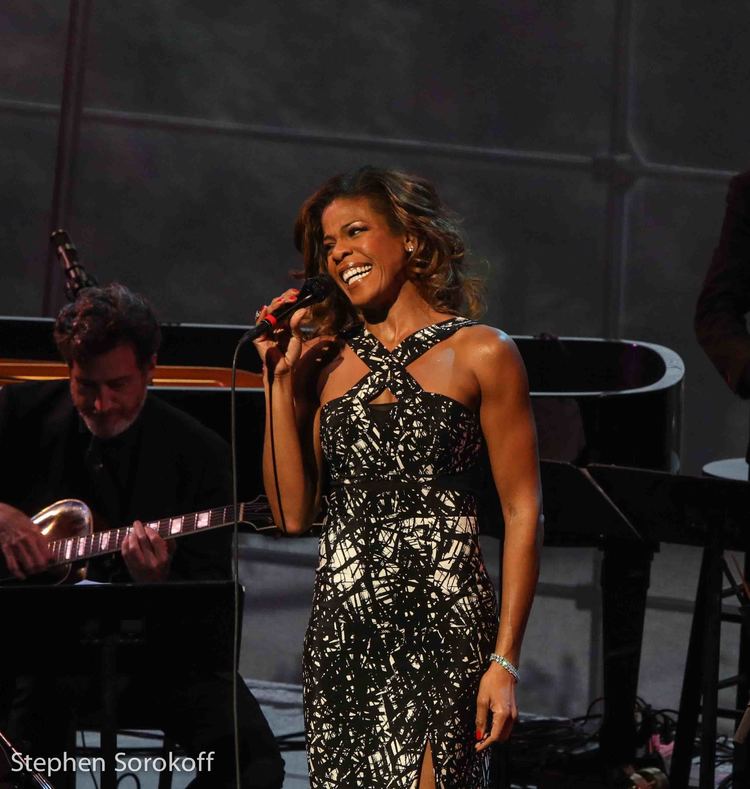 The night opened with Nicole Henry, "this generation's First Lady of Jazz," as dubbed by The Huffington Post, performing classics like "That Old Black Magic" and "Blues in the Night" (Johnny Mercer). Henry serves a vivacious performer offering a soulful rendition of both songs. She is a gorgeous and charming entertainer, perhaps more outgoing than Fitzgerald ever was, yet was able to honor her by delivering ballads with grace and precision.
Special guest Vuyo Sotashe, a South African jazz vocalist and Thelonious Monk International Jazz Vocal Competition finalist lent his voice to the songs "Sophisticated Lady" and "Imagine My Frustration." The latter was originally backed by Duke Ellington and His Orchestra before it was recorded and released on 1965's ELLA AT DUKE'S PLACE. It fills the room with the feeling of a 1950s doo-wop group, yet was performed by one of the largest and arguable most accomplished big bands of all time.
Sotashe, a stylish, energetic performer new to the jazz world, delivered a vibrant rendition nodding to the power of Fitzgerald's voice and Ellington's arrangement. His voice has the melodious texture of Nat King Cole, but he naturally posses a presence found similarly in other young jazz and soul vocalists, such as Leon Bridges, Esperanza Spaulding, and Janelle Monae. This youthful yet nostalgic ability allowed him to honor the richness and power of Fitzgerald's original recording. He was a great choice to add to this evening.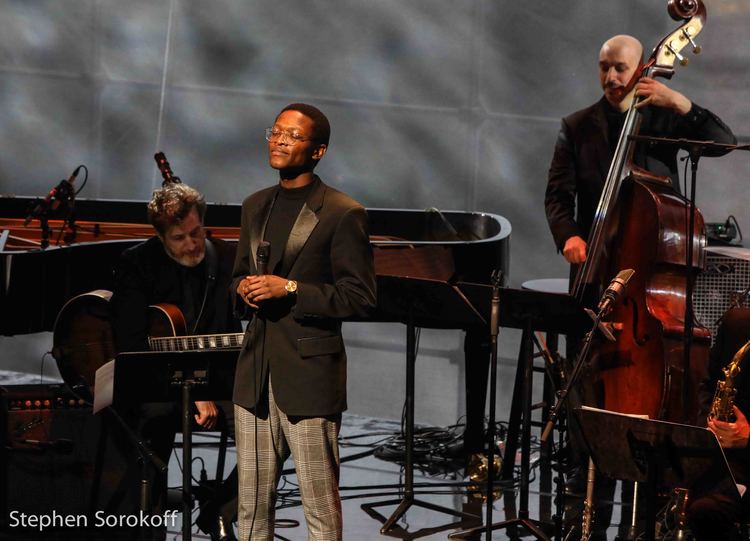 The Appel Room is designed to be nostalgic of Greek amphitheater and possesses one of New York City's greatest backdrops: Central Park and the Manhattan skyline. As the sun began to set on the city, Grammy and Tony Award-winning Jessie Mueller (BEAUTIFUL: THE Carole King MUSICAL, WAITRESS) took the stage, making tender contributions to the night with selections from the five-album Ella Fitzgerald SINGS THE GEORGE AND Ira Gershwin SONGBOOK recorded with the Nelson Riddle Orchestra. Her most successful performance is a "'Deed I Do" duet with Feinstein. This piece was originally performed in 1963 by Fitzgerald and jazz pianist and composer Count Basie. Mueller and Feinstein captured the sentimental mood and spirited harmony of the original number.
Over the course of the evening, Feinstein playfully showed off his knowledge of Ella's timeless repertoire, telling stories about her between sets. He is in love with Fitzgerald's work and works to help the audience fall in love, too. This was certainly one of the highlights of the evening. These anecdotes made The Appel Room feel like a dinner party where close friends gathered to remember a community member. Picasso painted pictures of her. Once during a radio interview, Ella began singing along to a milk jingle advertisement and people flooded the phone lines asking where they could purchase that song. She worked with Quincy Jones on countless arrangements, including "My Last Affair" (performed on this evening by Nicole Henry).
Feinstein also offered a story about a time he ran into her coming out of a clothing store. Fitzgerald was carrying several bags, and he offered to help her to her car. She declined assistance, and, within seconds, her Rolls Royce pulls up and whisks her away. These stories, in addition to the vocal talent of the cast and the Tedd Firth Big Band, brought the work and life of Ella Fitzgerald to life.
---
Jamara Wakefield is a performing arts and culture writer based in New York City. Follow her on Twitter @JamaraNYC.