Review: Karen Oberlin Sings from the Heart at The West Bank Cafe
Karen Oberlin and Tedd Firth Delight in Evening of Classics
Thanks to Governor Cuomo's loosened Covid restrictions, the West Bank Cafe was looking a lot more like a pre-pandemic restaurant tonight. The doors to the outside are still open, but all the plexiglass partitions between tables have been taken down and the bar was a lot more bustling. Fortunately what has not changed is the quality of the music in the Dinner Music series that was added in February. Tonight it was a particular treat as Karen Oberlin sang a set of reimagined classics with the help of jazz wunderkind, Tedd Firth. I had the pleasure of seeing Mr. Firth a few weeks ago when he played with Mellissa Errico. His style here is adjusted to Oberlin's more introspective voice but is equally marvelous.
Karen Oberlin (Our Sinatra) is not only a delicious singer blessed with great musical sensitivity and excellent diction, but she is also a wonderfully passionate actor who can bring a wide range of emotions to every well-formed phrase. Some singers take great care to make sure the emotions land on the audience. Oberlin has a much lighter touch. She has the gift of making sure the emotions land on her and then allowing the audience to come to her. It's a wonderful thing to watch a singer stop performing and practice the much more difficult art of just being. Ms. Oberlin makes all the hard work look very simple.
Oberlin and Firth have worked together for 20 years (neither looks old enough to have done anything for 20 years.) And in some ways the set I caught could be considered their "Greatest Hits", being comprised of songs from shows they have put together over the years. Oberlin opened with a wonderfully soft-spoken reading of Billy Strayhorn's "A Flower is a Lovesome Thing." It was a reminder of our year of seclusion and how nice it is to experience nature and the outdoors once more.
She then sang several numbers from a show she and Firth put together about Doris Day. It was clear she feels great affection for the band singer/movie star. She sang a droll rendition of Day's "Put 'Em In a Box, Tie 'Em With a Ribbon. And Throw 'Em in the Deep Blue Sea." She then paired Day's big hit, "Secret Love" from Calamity Jane with Irving Berlin's "I Got Lost in His Arms" from Annie Get Your Gun as a tribute to two pistol-packin' mamas. She then sang a very tender arrangement of "Sentimental Journey." She turned to lesser-known Doris Day in "Yes," a pensive love song by André Previn.
Other highlights included a heartfelt medley about isolation including "The Shadow of Your Smile" and Sondheim's "I Remember." She lightened the mood with two songs by Yip Harburg. First, a very jaunty reading of Groucho Marx's signature song, "Lydia, the Tattooed Lady" and a very impassioned "Happiness is Just a Thing Called Joe." She wrapped up this very fine set with a medley of "Night and Day" and " The Night We Called It a Day."
It is a pleasure to see a performer bring this kind of passion and truthfulness to her work. Nothing forced, no trying to sell a number, just living in the moment and feeling joyful. The musical interplay between Karen Oberlin and Tedd Firth is so in synch, at times it feels like one being at work, rather than two. Many thanks to the West Bank Cafe for giving these two wonderful artists such a delightful space to create beautiful art.
For more information on Karen Oberlin, go to karenoberlin.com or look her up @KarenOberlin on Twitter. To learn more about Tedd Firth, visit teddfirth.com. To check out more great acts at the West Bank Cafe or to make dinner reservations, visit westbankcafe.com.
---
Join Team BroadwayWorld
Are you an avid Cabaret fan in NYC? We're looking for people like you to share your thoughts and insights with our readers. Team BroadwayWorld members get access to shows to review, conduct interviews with artists, and the opportunity to meet and network with fellow theatre lovers and arts workers.
Interested? Learn more here.
---
| | |
| --- | --- |
| Vote Now for the 2022 BroadwayWorld Cabaret Awards | |
| voting ends in | |
Ricky Pope is a very busy actor/musical director/vocal coach who has toured the country with the national tours of ANNIE, ALL SHOOK UP AND TITANIC. He has worked in regional theatres in 49 states i... (read more about this author)
Review: SUSAN MACK Delivers an Introspective Evening in YESTERDAYS at Birdland

November 15, 2022

We all love to reminisce. A trip down memory lane is highly satisfying. In fact, for those of us who are devotees of The American Songbook, reminiscing is sort of our gig. Susan Mack has made it the theme of her evening, SUSAN MACK: YESTERDAYS, which opened yesterday at Birdland. And Ms. Mack is, indeed a singer worth remembering. She has a voice as full-bodied as honey, with impeccable pitch and delicious taste in music. She put together a program of classy, often rueful tunes about days gone by, both hers and ours. As she points out, the beauty of calling a show YESTERDAYS is that you can sing anything written before today.
---
Review: JOHN PIZZARELLI & JESSICA MOLASKEY: EAST SIDE AFTER DARK Lights Up the Night at Café Carlyle

November 10, 2022

There is one place on the modern East Side where that world of NY cognoscenti is as alive and vibrant as it ever was. Café Carlyle is the perfect setting for John Pizzarelli and Jessica Molaskey's show EAST SIDE AFTER DARK. They serve up tune after tune from that 50s and 60s scene where life didn't begin until after sunset and jazz was the currency of the smart set. Pizzarelli, son of jazz great Bucky Pizzarelli, is a world-class guitarist who has worked with a long list of luminaries including Rosemary Clooney, James Taylor, and Paul McCartney. He has recorded 20 solo albums and has appeared on at least twice that number for other artists. Jessica Molaskey, a Broadway baby if ever there was one, has appeared in a dozen or more hit shows including Sunday in the Park With George, Cats, Crazy For You, Chess, Oklahoma!, City of Angels, Parade, A Man of No Importance, and Songs For a New World to name only a few.
---
Review: GOLDIE DVER: SWEET BEGINNING Is a Reason For Thanksgiving at Laurie Beechman Theatre

November 7, 2022

Ms. Dver looks great, sounds, great, and breezes through her treatise on gratitude with a light and confident touch. She is, as Cole Porter would say The Hostess With the Mostess' on the Ball.
---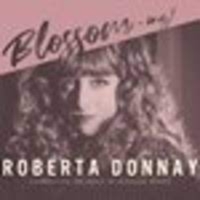 ALBUM REVIEW: Roberta Donnay BLOSSOM-ING! is a Delightful Way to Spend a Rainy Afternoon

October 29, 2022

Roberta Donnay has turned her attention to the legacy of Blossom Dearie for her 10th studio album BLOSSOM-ING!, subtitled 'Celebrating the Music of Blossom Dearie.' And it is a celebration indeed. Throughout her 3 decade career, Donnay has explored the many sounds and genres of the 20th century. She is a stylistic shape-shifter who is equally at home in rock, folk, and jazz. For this album, she accentuates the wispy quality of her instrument to match the ethereal nature of Dearie. She has captured Blossom Dearie's gift for playful storytelling and interplay between vocalist and instrumentalist. Her album is a joy to listen to from start to finish.
---
Review: RIAN KEATING SINGS JACQUES BREL is a Rich Dessert at Don't Tell Mama

October 27, 2022

Ricky reviews Rian's JACQUES BREL night at Don't tell Mama.
---