Click Here for More Articles on NEW YORK CITY
BWW Review: Justin Vivian Bond Is 'Golden' in Anniversary Show at Joe's Pub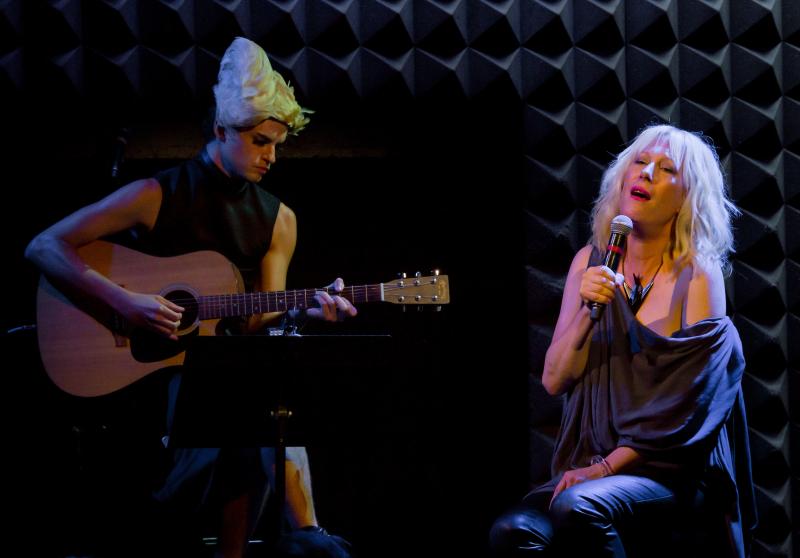 If this is what the end of THE GOLDEN AGE OF Justin VivIan Bond looks like, here's hoping for an extension.
Before capping off a yearlong celebration of Bond's 25th anniversary of being a performer with a VIVification benefit, v's---Bond's preferred pronoun---GOLDEN AGE was a fever dream, full of charming anecdotes about shared psychoanalysts, spirit guides, and Blythe Danner.
On the second evening of the show's four-night run earlier this month, Bond's control over the melodic rasp of v's voice was impeccable. More importantly, v displayed an unmatched talent for controlling the space v's in, owning the entire stage with little more than a gentle sway and the tap of a heel, making Bond's all-out performance look effortless.
Bond brought a wonderfully witchy energy to the proceedings, aided by Thomas Bartlett's often-eerie musical direction and talk of a prophetic dream about dead cosmetics coupled with a cover of a Stevie Nicks deep cut ("Planets of the Universe").
The Vivienne Westwood ensemble didn't hurt, either. Along with Bartlett on the piano, Bond was also accompanied by Nath Ann Carrera on guitar, Doug Wieselman on bass clarinet, and Claudia Chopek, a stand-out, on violin. As the opening number, a solid if overly long cover of Jeff Buckley's "So Real," wound down, v nearly swallowed the mic, shrieking as the pianist pounded the keys in disharmony. Even when Bond flubbed v's own lyric during a performance of "Ghostshade," it instantly became a comedic highlight, though there were too many to count.
As Bond vself said, while it wasn't a sad show, it was a dark show. But Bond managed to channel past pain into wry comedy. After struggling with v's father over being trans for the final two years of his life, Bond spoke of taking solace at the funeral knowing he "was wearing more makeup than I was."
Bond, then, belted out an incredible cover of Carly Simon's "You're So Vain" that was more triumphant than scolding. The number was dedicated to anyone who "took a selfie in the last week" or has "used a phone as a compact."
Joining Bond on v's celebration was Molly Ringwald (The Breakfast Club), Bond's friend of two decades and a stage performer in her own right. Ringwald took the reins, singing a duet with Darren Criss (HEDWIG & THE ANGRY INCH), who Bond remarked looks a great deal like the Sixteen Candles star's husband Panio Gianopoulos. Together, they harmonized beautifully while singing "Vibrate" by Bond and Ringwald's mutual pal, Rufus Wainwright. And Criss, who met Ringwald just weeks ago, let her take the reins while appearing genuinely awestruck at the opportunity to perform with her.
Understandably, those in the audience lost their minds.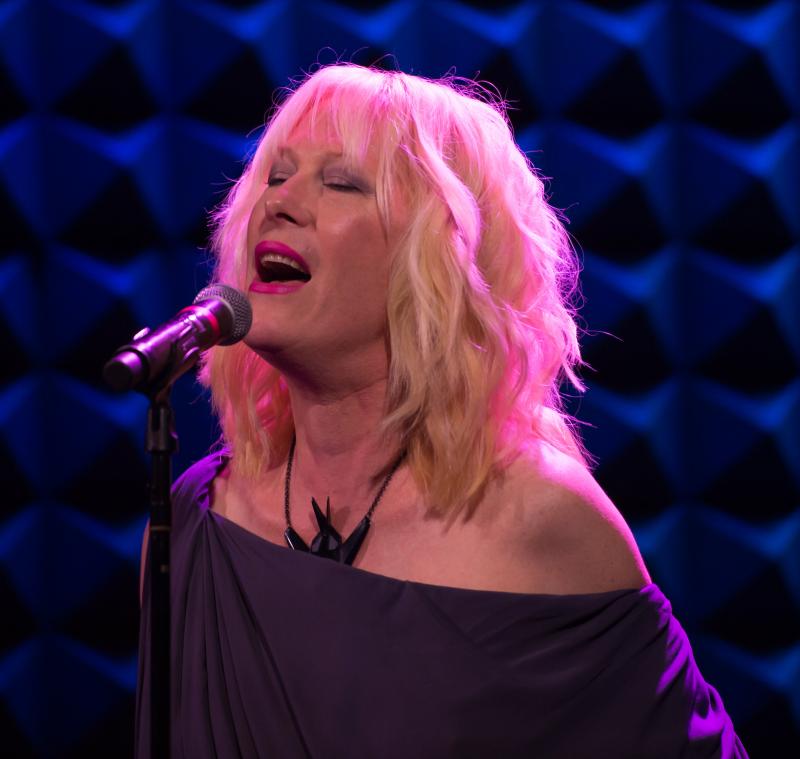 But it says a great deal about Bond's charisma onstage that following their performance, the reaction to v's rendition of the original track "Crowley a la Lee" blew the queen of The Brat Pack out of the water. Her two-parter of Ronee Blakely and Joni Mitchell tracks---"She Lays it On the Line" and "Shades of Scarlett Conquering," respectively--- while overshadowed somewhat by Bond's story of the pair's "prickly" relationship, only served to prove that even the less essential numbers had weight.
Throughout the night, v tossed off enough quips to give Dorothy Parker a run for her money. And even when Bond brought another special guest---Julian Fleisher, author of The Drag Queens of New York: An Illustrated Field Guide---up to perform a folksy track called "Brooklyn Goodnight," the crowd's eyes never left Bond. After a heckler shouted something at Fleisher, he snapped back, "You try writing a book about 50 drag queens!" Without missing a beat, Bond cracked, "Sounds like someone needs to rethink their choices."
Fleisher's sweet performance on the song (which is about taking the F train to that eponymous borough for the possibility of romance) earned no higher praise than from Bond vself, who compared it to Barbra Streisand holding a note for 32 seconds while recording "Evergreen."
At one point, Bond mentioned visiting a spirit guide for guidance, who told v, "You don't have to do anything. Just show up. So that's what I did tonight, ladies and gentlemen." That couldn't be further from the truth, but I'd buy tickets to that show, too.
Come for the songs, stay for v's endless supply of fascinating asides, like the priceless tale of watching Carol Channing drinking Pinot Grigio on Fire Island. It's that balance that makes Bond in GOLDEN AGE and in general the kind of performer where audience members cannot afford not to leave before the encore.
Related Articles
Troy Frisby is a writer and producer for Zazoom Media Group, producing entertainment and news video content for clients including AOL and MSN. Previously, he (read more...)