Latest News on Panio Gianopoulos
Panio Gianopoulos News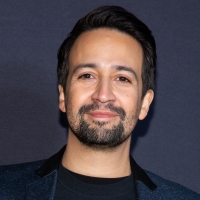 Lin-Manuel Miranda, Cynthia Erivo & More Among Audie Awards Finalists
by Michael Major - Feb 3, 2022
The Audio Publishers Association (APA) have announced finalists for the 2022 Audie Awards. Finalists include Cynthia Erivo for Best Female Narrator and Lin-Manuel Miranda for Best Male Narrator. Leslie Odom Jr., Annie Golden, Telly Leung, and Jason Tam are also featured on audiobooks that made the list. Check out the full list of nominations now!
Photo Coverage: GRAND HORIZONS Cast Takes Opening Night Bows!
by Katherine Lee - Jan 24, 2020
The Hayes theatre was hoppin' last night as Grand Horizons officially opened on Broadway. Written by Bess Wohl and directed by Leigh Silverman, GRAND HORIZONS stars Jane Alexander (Nancy), James Cromwell (Bill), Priscilla Lopez (Carla), Ben McKenzie (Ben), Maulik Pancholy (Tommy), Ashley Park (Jess), and Michael Urie (Brian).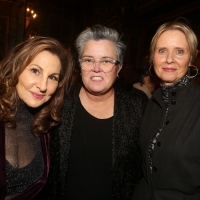 Photo Coverage: On the Opening Night Red Carpet of THE SOUND INSIDE
by Nicole Rosky - Oct 18, 2019
The Sound Inside began performances, Saturday, September 14, and officially opened last night, October 17, on Broadway at Studio 54 (254 West 54th Street). We're taking you to the star-studded red carpet below!
Photo Coverage: Broadway Walks the Red Carpet for Opening Night of THE GREAT SOCIETY
by Jennifer Broski - Oct 2, 2019
Tony Award & Pulitzer Prize-winning playwright Robert Schenkkan returns to Broadway with the second of his two exhilarating dramas celebrating Lyndon B. Johnson's legacy: The Great Society starring Brian Cox ('Succession'), directed by Bill Rauch. This new play officially opened on Broadway last night, October 1 at the Vivian Beaumont Theater (150 West 65th St). This is a 12-week limited engagement.
Photo Flash: Terrence McNally's FIRE AND AIR Makes Its World Premiere at Classic Stage Company
by Danielle Gutierrez - Feb 2, 2018
The cast and crew of Terrence McNally's FIRE AND AIR celebrated the world premiere of the new play at Classic Stage Company last night, Thursday, February 1st. Cast members James Cusati-Moyer, Marsha Mason, and more were joined by guests like Molly Ringwald and Donna Murphy. Check out the photos from opening night!
BWW Review: Justin Vivian Bond Is 'Golden' in Anniversary Show at Joe's Pub
by Troy Frisby - Sep 23, 2016
If this is what the end of the GOLDEN AGE OF JUSTIN VIVIAN BOND looks like, here's hoping for an extension. Before capping off a yearlong celebration of Bond's 25th anniversary of being a performer with a VIVification benefit, v's---Bond's preferred pronoun---GOLDEN AGE was a fever dream, full of charming anecdotes about shared psychoanalysts, spirit guides and Blythe Danner. On the second evening of the show's four-night run earlier this month, Bond's control over the melodic rasp of v's voice was impeccable. More importantly, v displayed an unmatched talent for controlling the space v's in, owning the entire stage with little more than a gentle sway and the tap of a heel, making Bond's all-out performance look effortless.
Photo Coverage: The Ars Nova Revolution Celebrates Jill Furman, Thomas Kail & Lin-Manuel Miranda 
by Walter McBride - Sep 22, 2015
Ars Nova presents THE ARS NOVA REVOLUTION, celebrating Ars Nova All Stars Jill Furman, Thomas Kail and Lin-Manuel Miranda, from Freestyle Love Supreme (Ars Nova, 2004) to HAMILTON (Broadway, 2015). This epic night of revelry benefiting Ars Nova's artist community, featuring performances by cast members of Hamilton and Freestyle Love Supreme, was held just last night at The Edison Ballroom (240 West 47th Street). BroadwayWorld was there for the special night and you can check out photos from the red carpet below!
Photo Coverage: Molly Ringwald, Cheyenne Jackson & Daniel Davis Visit THE DIVINE SISTER
by Walter McBride - Jan 24, 2011
Just last week, producers Daryl Roth and Bob Boyett announced that a new block of tickets have gone on sale for THE DIVINE SISTER, Off-Broadway's best reviewed new comedy written by and starring Charles Busch. Tickets for THE DIVINE SISTER are now on sale through Sunday, April 30 at the SoHo Playhouse (15 Vandam Street). On Sunday, Molly Ringwald, Cheyenne Jackson and Daniel Davis were in the house along and BroadwayWorld.com was there to capture the fun!