BWW Review: 'John Epperson: The Artist Principally Known As Lypsinka' is a Toned Down, Engaging Look Into the Performer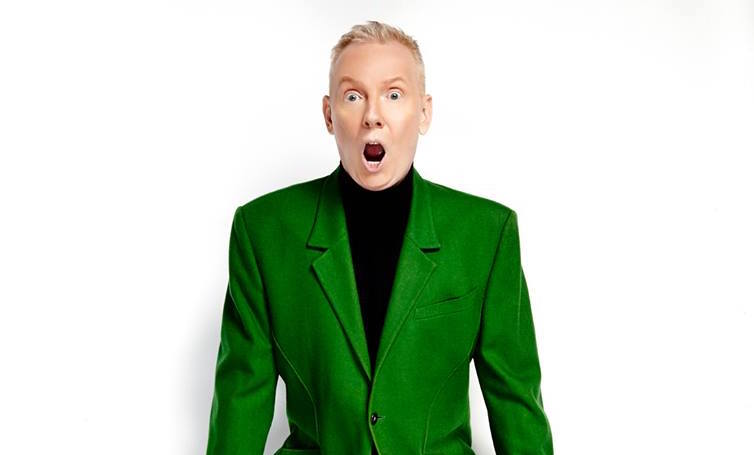 In his new solo show at Joe's Pub, John Epperson, the adored drag artist widely known as his character Lypsinka, sits at the piano dressed conservatively in a green blazer, a rarity for him--- no flashy dresses, wigs, or makeup. For this show, he's performing not as Lypsinka but as himself.
But the performance itself is far from conservative. John Epperson: The Artist Principally Known As Lypsinka, which debuted on August 15, is billed as a "personal musical memoir," but in many ways it's a tribute show--- specifically, a tribute to the women who shaped his life.
Epperson is a very mindful performer, especially as Lypsinka and especially in regards to how he portrays gender stereotypes. There were a number of women who were influential to him, including one in Hazlehurst, Mississippi who shared a home with another woman, called Uncle Nell, a fact he threw out with a wry smile before moving on to chat about more influential women, including Betty Comden and Kay Thompson.
The set list was a little less female-oriented as far as composers go but featured songs sung by or about women, such as Stephen Sondheim's "Do I Hear A Waltz," as well as one by Epperson himself ("He's Got Designs On Me"). The latter was part of the tribute to Comden that Epperson introduced in his roundabout, comical way: giving credit to a "fresh" composer who, oh, by the way, was him.
There was also a lengthy medley in honor of Christine Jorgensen, the first well-known trans woman. Songs in her honor included "How Lovely To be A Woman" (Charles Strouse/Lee Adams) and "I Enjoy Being A Girl" (Richard Rodgers/Oscar Hammerstein II).
Although the song selections were designed to give tribute to important ladies in Epperson's life, they also took the audience back to a time before Lypsinka. Epperson became known for creating the lip-synching character, and he has taken her across the world. For this show, though, he traveled back to a time before fame and drag artistry.
"Before there was a Lypsinka in my life, there was a piano," Epperson said, indicating that music and the ability to perform it are mainstays in his life. It was his way of making it clear that, even though Lypsinka is his signature character, a show in which he performs as himself is just as Epperson as a Lypsinka show.
Also featured were "I Think I May Want To Remember Today," composed by David Shire with lyrics by Richard Maltby, Jr., and "Waltz At Maxim's" by Frederick Loewe, which Epperson said was intended for a woman to sing... But when has that ever stopped him?
Epperson interjected humor into his introductions of the numbers, particularly during a long section where he spoke about Kay Thompson, whom Epperson credits with the invention of rap. He gave a few examples of early raps, sparking laughter from the audience and showing his versatility.
Compared to evenings where he performs in drag, John Epperson: The Artist Principally Known as Lypsinka was, on the surface, toned down. There was one promised lip-synch song--- "(He Likes to Nibble On My) Cupcakes," a Lypsinka favorite--- and a special surprise "thank you" performance at the end of the night, but for the most part it was a simple stage with a spotlight and a man, sitting at a piano, singing the songs he loves about the people who shaped him.
The Artist Principally Known As Lypsinka is a great insight into who Epperson is as a performer. Even in simple clothes and with no props but a piano, he was funny, engaging and entertaining. Without Lypsinka, his personal artistry in this performance showed that he is able to wow an audience as himself.
John Epperson: The Artist Formerly Known As Lypsinka will continue at Joe's Pub on September 13 and 16.