Click Here for More Articles on NEW YORK CITY
BWW Recap: The 32nd Bistro Awards Honor Best of Cabaret, Comedy and Jazz at Gotham Comedy Club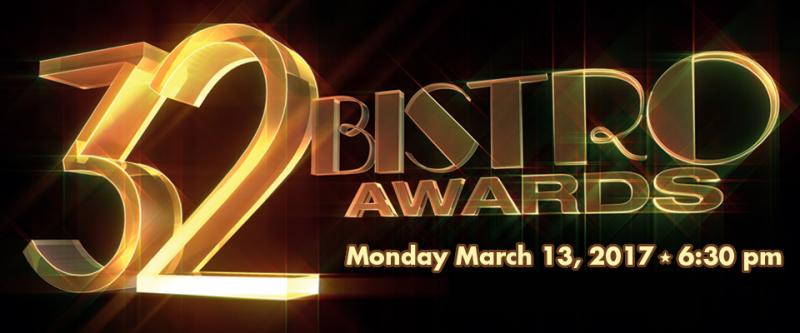 At the 32nd Bistro Awards on March 13, produced by Sherry Eaker, attendees hunkered down at Gotham Comedy Club in the hours before a blizzard hit Manhattan to honor the best in the year's cabaret, comedy and jazz performances. Of course, the prospect of a little snow wouldn't deter honorees from coming out, though it did slightly impact the order of the evening's events, shifting the "grand finale" to the "grand opening."
Set to present the Bob Harrington Lifetime Achievement Award to Darlene Love, Paul Shaffer was suddenly due to take a redeye flight to California in order to beat the storm. Thus, his 11 o'clock number actually occurred at 7 PM sharp. Shaffer recalled being a 12-year-old Jewish boy in Canada, hearing Love's music on the radio for the first time, and becoming convinced to "head south."
When Love did take to the stage, she was surprised by her trio of background vocalists singing her a personalized love song before she accepted her honor. "I love, love, love what I do," she remarked. "When I stand onstage and look into my audience, you are my family. You never start in this business to win awards; you start in this business to share the gifts God gave you." She then performed---acapella---"This Eye is on the Sparrow."
Natalie Douglas was next to claim the stage, claiming that, "The Baby Jesus hates me and that's why I have to follow Darlene Love." Having won the award for Recording for HUMAN HEART, she accepted the honor and introduced her number by quoting another sensational performer: Nina Simone. "This is a showtune, but the show hasn't been written yet." The song, by the way, was "Mississippi Goddamn."
Hilarious cabaret stalwart Justin VivIan Bond introduced Courter Simmons, there to accept the award for Characterization as Cacophony Daniels. Singing the always-wonderful "Once Upon a Time in New York City," the tune was given added meaning upon Simmons' post-song acceptance speech. "Look around this room, look around New York City," he said. "We can fight together."
Up next was Sally Darling, accepting her award for Tribute Show for TOTALLY NOËL. Singing a number by Noël Coward (to whom her show paid tribute, of course), "This is a Changing World," this song, too, landed heavily in the room alongside the inherent understanding of what was happening in the world outside of it. Her remarks were to the point, letting her performance speak for itself. "The show was a joy to create and a joy to perform," she said.
Married couple Anya Turner and Robert Grusecki received the evening's award for Songwriting, and filled the audience in a bit on their process of writing modern cabaret songs. "People always ask which we write first," Turner said. "the music or the lyrics." They both responded in unison: "Yes." "What really comes first is the feeling," she added, before they performed their original composition "Life is Good."
Lauren Stanford accepted the award for Musical Portrayal as Helen Morgan in MORE THAN YOU KNOW and she posed an apt question: "If there's a cabaret performance in New York City, and no one attends, does it make a sound?" The crowd laughed heartily (though some in the room, certainly, felt the sting of truthfulness). "I am so thankful to Helen Morgan for bringing me into this world of cabaret," she added.
The award for Book Musical went to three newcomers: Sam Bolen, Max Friedman and Mark Sonnenblick for their piece MIDNIGHT AT THE NEVER GET. Performing a bouncy "I Want" number from the show, about a young gay man from Idaho who arrives in New York City, the tune did not feel amateurish and was well-received. "A year and a half ago, we were just fans of cabaret," Sonnenblick said. "We are so grateful."
The esteemed Meg Flather, who won the award for Vocalist (Female), sang the wistful Carly Simon tune "Anticipation" (an artist Flather plays tribute to in her show CARLY & ME), before sharing pointed commentary. "This seems to be a night about communities," she said, accurately. "We need our communities now more than ever."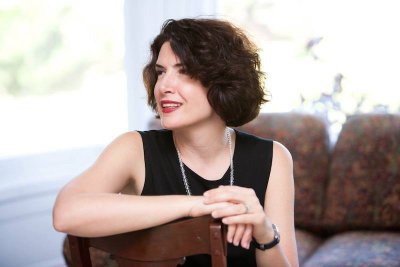 David Vernon won the Vocalist (Male) award, and selected SUNSET BOULEVARD's "The Greatest Star of All," a tune requiring a most distinct baritone, which Vernon possesses. "I find my own greatest pleasure sharing that gift of music with you," he said. "Music is the universal language and I hope one day soon we all join in its chorus."
Lucille Carr-Kaffashan won the award for Theme Show for UNWRITTEN--- CELEBRATING 21ST CENTURY FEMALE SINGER-SONGWRITERS. She performed a stripped-down version of Adele's "Turning Tables" before taking a moment to acknowledge the great female artists who continue to inspire her. "Unlike Adele, I shall not insist this award go to Beyoncé," she said to laughs, before turning sincere. "Were it not for women like Beyoncé, Adele, Sara Bareilles, there would be no show... The Great American Songbook is still being written."
Matt DiPasquale received a Special Achievement Award, and he honored the momentous occasion with Sarah Brightman's "Dreamers." "I spent 13 years paralyzed by fear of failure," he confessed. "but my dream came true. My biggest takeaway: There's always time to do something you're scared of."
David Maiocco and Chuck Sweeney won the award for Musical Comedy Duo for their show LEE SQUARED, which features Maiocco as Liberace and Sweeney as Peggy Lee. Dressed in their Liberace-best, they of course performed one of the evening's biggest crowd-pleasers, "Peggy Lee I'm a Woman." "Too much of a good thing is wonderful," Maiocco said, quoting Liberace himself, before retreating from the stage, sparkling all the way off.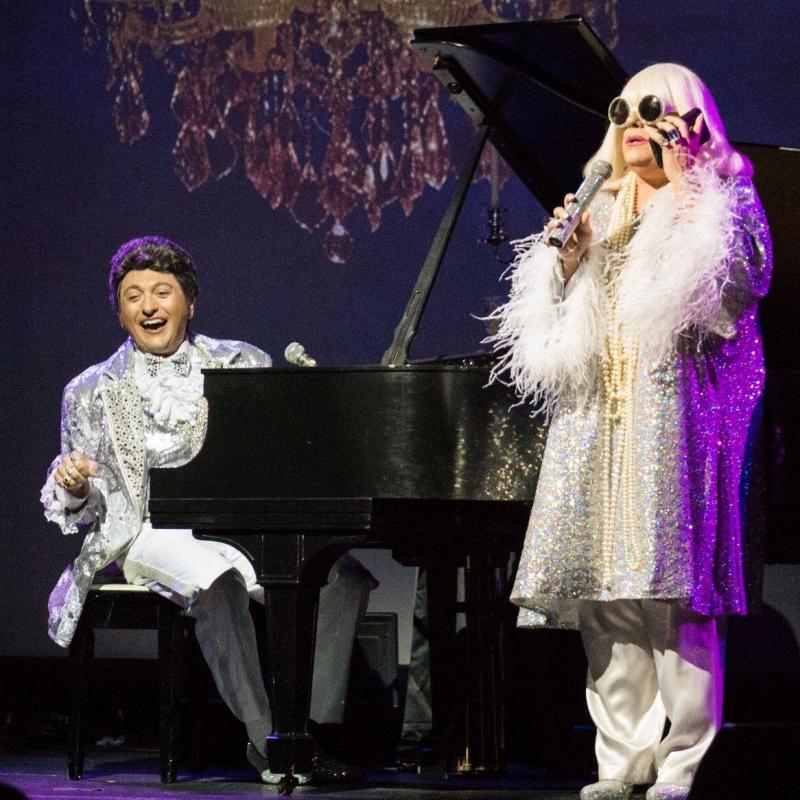 The remarkable Jason Kravits won the award for Musical Comedy and decided to demonstrate exactly why he received this honor. A skilled improviser, Kravits crowd-sourced some nouns and verbs ad-lib style before using the words to perform an entirely improvised song. "Get a Job," he titled the tune. "By Stephen Sondheim," he joked. "You looked in the paper / You said you'd circled some advertisements," he sang with highly impressive realism.
The final award for the evening went to Carol Woods for Enduring Artistry. She sang the wonderful "She's Funny that Way," made famous by Billie Holiday. "I have endured," she said. "When I was told I won an endurance award, I said, 'What's that?' But then I answered my own question. It's what I've been doing my whole life and my whole career. I have endured."
---
Casey Mink is BroadwayWorld's Chief New York Cabaret Critic and is an entertainment journalist in New York City, focusing on the performing arts. Follow her on Twitter @Casey_Mink.