Click Here for More Articles on NEW YORK CITY
BWW Feature: Natalie Douglas Brings Reverence, Joy, And Humanity To The Stage With Her TRIBUTES Series at Birdland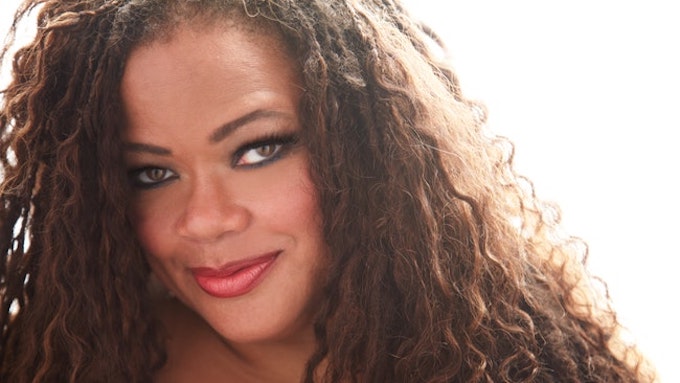 It was London, 2016. Natalie Douglas had just flown in and met up with her music director, Mark Hartman, and over the course of one day, they built a show. It was a gamble, performing on such little preparation.
It received a rave review from THE LONDON TIMES.
"No, no, no. I do not recommend it," Douglas said, laughing as she remembered the time. And it was only possible because she has over two decades of experience performing and building shows and excelling in her field. "I've been working so much in the last five years, especially, that I think we have a lot of rhythms established so we can take the occasional risk and it works out...but it's not something I recommend and not something I do often."
It's clear, though, that the risks she is taking for her upcoming Nina Simone tribute show at Birdland Jazz in Manhattan are of a different, more prepared kind. In fact, this show, playing on September 25, is the third in a four-show residency named TRIBUTES in which Douglas pays homage to influential artists, the idea being to embrace an artist, as opposed to a writer.
The series is a return to Birdland, where she has performed numerous times over the years, and Douglas said she is excited to come back to a venue where she has found such a home. Alongside music directors Hartman and Brian Nash, she has already completed two shows in the series---a tribute to Sammy Davis Jr. and one to Linda Ronstadt---and is gearing up for a Nina Simone tribute on Monday night, September 25, followed by a Shirley Bassey show on October 30. She said she's really enjoying this series because it gives her a comprehensive look at an artist's entire personhood, not just their performances.
"One of the things I love about [Nina] and, subsequently, most of the other artists I've covered, is that she sang everything," Douglas said. "You could sing a Gershwin song, but you could also sing Bob Dylan...and you could also sing a French language tune. I felt myself really enjoying the freedom to build the show celebrating...the complete humanity of the person, not just the music."
When it comes to performing, in general, Douglas is all about the humanity. To her, a performance is not just a chance to get on stage, all attention on her, and wow an audience. It is, rather, an opportunity to build a connection, to forge a relationship.
It's true, she says, that members of the audience may already know her (if she's lucky). But there will be many who are strangers to her, who don't know her history or anything other than the fact that she's someone here to entertain them for the evening.
"If I'm doing my job right, by the time they leave, by the time I leave, we don't feel like strangers anymore," she said. "We've made a connection.
"I had a great theater teacher who once said that when you're on stage doing monologues, which is what singing is---it's a monologue with music---you're not alone. It's not a solo performance. The audience is your scene partner. They just don't have any lines."
Every show changes depending on the audience, so she could perform the same set two nights in a row but walk away having delivered two entirely different performances.
Recently, Douglas was in Los Angeles, where she grew up, and so many people from her childhood came out to listen to her sing. She began singing the songs she discovered during her upbring (the '70s pop rock/folk/country hybrid thing that Southern California [has]," she said) and she began to sing a specific song that had meant a lot to the members of the audience who had attended the same school she had.
"Later in the show, I was singing 'The First Time I Ever Saw Your Face,' which is one of my favorite songs. I love to sing that, and there was this certain sigh that went through the room and you could tell there were certain people who had a connection to that tune," she said. "It's almost like the language of music has different dialects, and, as you perform, you figure out what this audience... 'This one has a Southern accent. Okay, I got it.' Or, 'This audience sounds...' You figure out who they are and they help to shape the show and you shape it in relation to them."
Douglas has been performing for more than 20 years, so she's got plenty of experience with different audiences. Of course, she grew up in Los Angeles but moved to New York, in part because a club manager offered her a job, and in part because, she said, she loved the variety of interests New Yorkers had.
"I felt like New Yorkers had a lot of other favorite things, too," she said. "I'm a history geek, and I love to do the research and I love politics, and so I felt like here I could be influenced and inspired by a lot of things and not just the creative art forms and thoughts."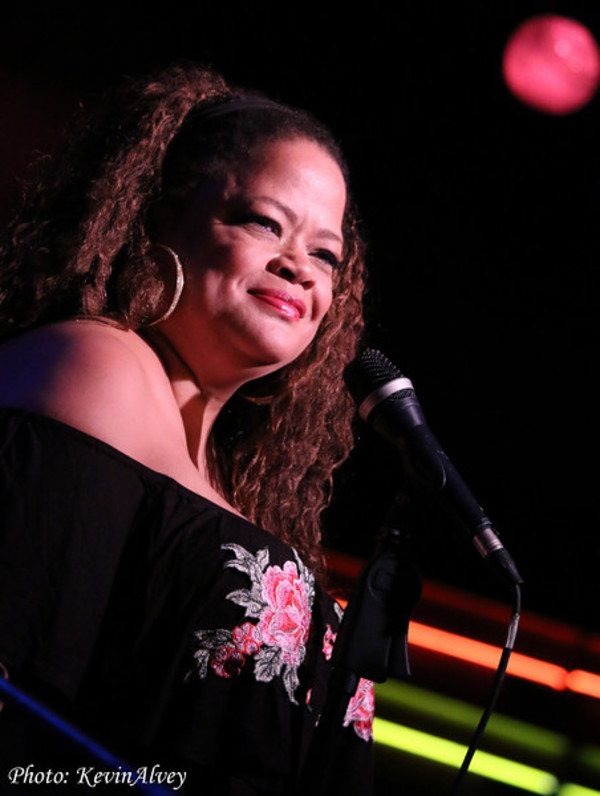 It's no surprise, then, that it's in New York where Douglas performs her tribute shows. And that's what energizes Douglas so much about these shows. In the case of Nina Simone, the next show in series, Douglas was inspired by Simone's identity as an activist.
"The politics of her life are just as important---if not more, in some periods---than the song," Douglas said. "I found that it kind of blended all the things I love: music, politics, and history and research. It's a fun challenge."
The challenge is in finding a groove that suits both mega fans of the artists who know everything about them and walk-in audience members who are just there for a good time and want to be entertained but also need a little education in the subject matter. It's a balance between showing that she knows what she's talking about while remaining accessible to everyone.
Douglas remembered a Romanian couple who had approached her after the Sammy Davis Jr. show, who had walked in from the street with no expectations, no special knowledge or expertise, just a desire to hear a performance in New York. As much as they were relative novices, they still loved the show, and found a way to express that appreciation to Douglas.
"I felt like they got to know me a little, too," Douglas reminisced. One thing to know is how much her job truly brings her joy. She chooses the subjects of the tributes, in part, because of their life-spanning careers and their pure love for what they do. And she has that, too. "I'm really so excited to be doing this. It's still thrilling, and I love it, and I can't imagine anything better."
---
Natalie Douglas will continue her TRIBUTES residency at Birdland Jazz with her shows on Nina Simone on September 25 and Shirley Bassey on October 30. For tickets and information, visit www.birdlandjazz.com.
Karis Rogerson is a freelancer for BroadwayWorld Cabaret section who also writes for Bustle, Ravishly, and her own joy. She hopes that someday you'll indulge her even more by reading her novels, and in the meantime you can follow her on Twitter @KarisRogerson.