Charles Falco is one of only three men ever to infiltrate three different outlaw biker gangs. With his savvy, expertise and immense courage, Falco has helped law enforcement bring some of America's most dangerous and feared gangs to justice. Gangland Undercover (wt) takes us deep inside the notorious Vagos operation. With a combination of interviews and high-end recreations, each episode unfolds a different step in Falco's covert investigation into their illegal activities. Working in conjunction with law enforcement and drawing on the wealth of material from Falco's book,
ONCE Extends at The Grand Theatre
by BWW News Desk - October 18, 2017
The Grand Theatre announces that due to high demand its production of ONCE has been extended....

Hulu Releases New List of Titles Coming This April!
by TV News Desk - March 16, 2018
Hulu has released a plethora of titles coming to the streaming giant this April! Hulu is the only pay-TV service to offer live and on demand channels, original series and films, and a library of premium streaming TV shows and movies, all in one place. This includes content from the four major broadc...

Check Out What Is Coming And Going From HULU In July
by BWW News Desk - June 18, 2018
Check Out What Is Coming And Going From HULU In July...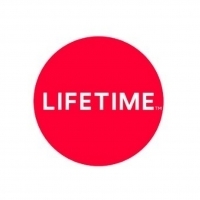 Denise Richards Stars in THE SECRET LIVES OF CHEERLEADERS on Lifetime
by TV News Desk - July 18, 2019
As the summer comes to a close and co-eds head back to school, Lifetime delivers five spirited movies revealing the dark side of cheerleading in the Cheer, Rally, Kill line-up of movies, premiering between September 2nd through September 15th. Denise Richards (The Real Housewives of Beverly Hills) a...