DYNAMO: MAGICIAN IMPOSSIBLE

British award-winning magician Dynamo is back in the U.K. to catch up with some old friends. From the streets of London to the set of a morning talk show, he takes his magic back to where it all began. He meets with one of England's most prolific musicians, Damon Albarn, and fuses two separate coins together in front of his eyes. Dynamo then performs one of his freakiest tricks yet, leaving his audience mystified.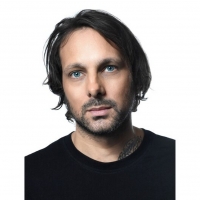 Magician Dynamo to Premiere New Three-Part Special on Sky One and NOW TV
by TV News Desk - August 22, 2019
After five years away from TV due to a career-threatening illness, award-winning magician Dynamo returns to screens next year with a new, jaw-dropping three part special, Project 7 (w/t), for Sky One and NOW TV that promises to change the face of magic on television....