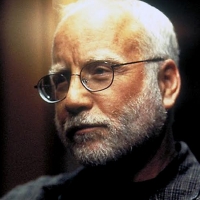 THE SOAP MYTH Announced At North Coast Repertory Theatre
by A.A. Cristi - December 15, 2021

North Coast Repertory Theatre presents Richard Dreyfuss in A Benefit Reading of The Soap Myth: More than a half-century after WW II, a young investigative reporter (Emily Goss) finds herself caught be...
---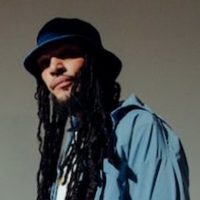 VIDEO: Travis McCoy Releases 'Loved Me Back to Life' Music Video
by Michael Major - September 22, 2021

Fans will notice some familiar faces as the video features cameos from Zach Holmes (Zackass), GaTa (from FXX's Dave), Toby Morse (H2O, Hazen Street), Wes Period, and Chad Tepper. 
---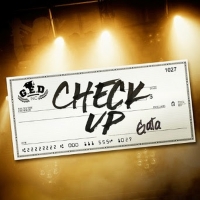 GaTa Premieres 'Check Up' Video
July 27, 2021

Born in Los Angeles, Davionte "GaTa" Ganter began making a name for himself as a hype man for artists including Tyga and Lil Dicky and a rapper on tracks like Lil Wayne's "Stacks on Deck" and Tyga's "...
---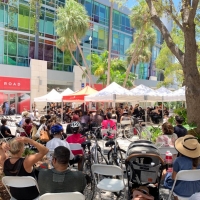 Florida Symphony Youth Orchestra Travels to Miami for First Tour Since the Beginning of the Pandemic
by Chloe Rabinowitz - June 29, 2021

On Friday, June 25, the Florida Symphony Youth Orchestra, under the direction of Maestro Hanrich Claassen set out with Classical Movements on the nation's first concert tour since the beginning of the...
---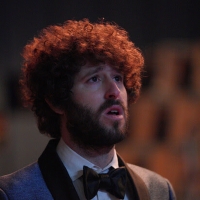 Season Two of DAVE to Premiere June 16 on FXX
by Sarah Jae Leiber - April 19, 2021

DAVE stars Dave Burd as "Dave" (also Co-Creator, Executive Producer and Writer); Taylor Misiak as "Ally;" GaTa as "GaTa;" Andrew Santino as "Mike;" Travis Bennett as "Elz" and Christine Ko as "Emma."...
---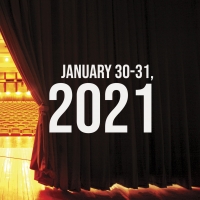 Virtual Theatre This Weekend: January 30-31- with Barrett Foa, Lesli Margherita and More!
by Nicole Rosky - January 30, 2021

Broadway might be dark, but that doesn't mean that theatre isn't happening everywhere! Below, check out where you can get your daily fix of Broadway this weekend, January 30-31, 2020.
---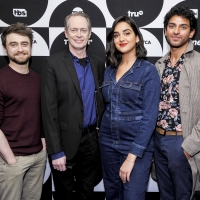 TBS Orders New Season of Top-Rated Comedy Anthology Series MIRACLE WORKERS
by Sarah Jae Leiber - October 22, 2020

The network has tapped Dan Mirk and Robert Padnick to serve as showrunners for the newest installment.
---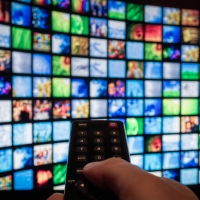 PREMIERE ROUNDUP: Find Out When Your Favorite Fall TV Shows Return
by Sarah Jae Leiber - August 29, 2020

After a long, uncertain spring, TV is back, for the most part!
---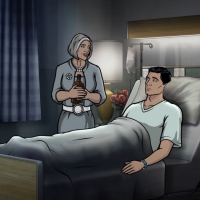 VIDEO: Watch the All New Trailer For Season 11 of ARCHER
by Stage Tube - July 25, 2020

The all new trailer has been released for Season 11 of Archer!
---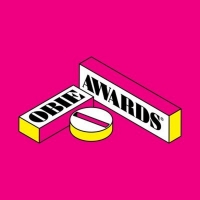 American Theatre Wing Reschedules 2020 Obie Awards for Tuesday, July 14
by Chloe Rabinowitz - July 08, 2020

The American Theatre Wing and The Village Voice have announced that the 65th Annual Obie Awards, New York's preeminent celebration of Off- and Off-Off-Broadway theater, are now set to premiere on Tues...
---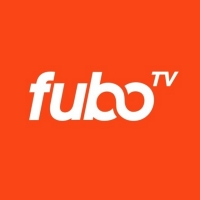 Disney Media Networks and fuboTV Announce Distribution Agreement
by Kaitlin Milligan - June 24, 2020

FaceBank Group, Inc. (d/b/a fuboTV) (OTCQB: FUBO) and Disney Media Networks today announced a comprehensive distribution agreement to deliver Disney's robust lineup of premier news, sports and enterta...
---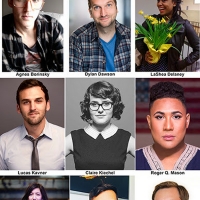 Nine Writers Set For Echo Theater Company's 2020 Playwright's Lab
by A.A. Cristi - May 28, 2020

Los Angeles-based Echo Theater Company, dedicated to creating new work for the theater, has announced the nine writers who will participate in the company's 2020 Playwrights Lab.
---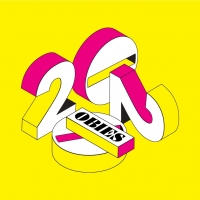 Cole Escola Will Host Obie Awards Ceremony- Set for June 4
by Nicole Rosky - May 26, 2020

The American Theatre Wing (Heather Hitchens, President & CEO) and The Village Voice (Peter Barbey, CEO) have just announced that the 65th Annual Obie Awards, New York's preeminent celebration of Off- ...
---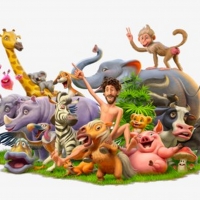 Lil Dicky Raises $800K+ for Climate Change and COVID-19
by Kaitlin Milligan - April 22, 2020

One year after the release of the single and animated short film release "Earth," Dave Burd aka Lil Dicky is donating over $800,000 to help combat climate change and contribute to COVID-19 support.
---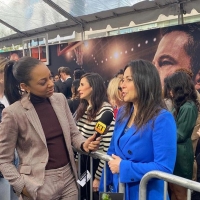 Actress Yennifer Behrens Joins Cast Of Ben Affleck's THE WAY BACK
by A.A. Cristi - March 17, 2020

Actress & Producer Yennifer Behrens stars in The Way Back, the new Warner Brothers feature film starring Ben Affleck. Available only in theaters nationwide.
---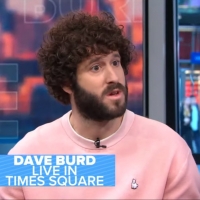 VIDEO: David Burd Talks About His Bar Mitzvah on GOOD MORNING AMERICA
by Stage Tube - March 11, 2020

Burd, also known as Lil Dicky, discusses how his new FXX show a?oeDavea?? is loosely based on his life.
---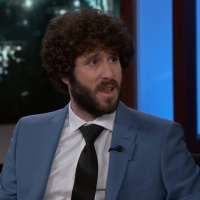 VIDEO: Lil Dicky Talks About His Viral Fame on JIMMY KIMMEL LIVE!
by Stage Tube - March 05, 2020

Dave talks about his rapping alter ego Lil Dicky, what his parents thought of his career choice, spending all of his Bar Mitzvah money on making rap videos, his first video getting 1 million views in ...
---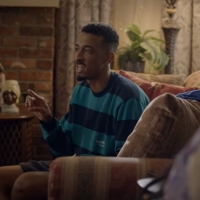 VIDEO: Watch a First Look at DAVE on FXX
by Stage Tube - March 02, 2020

He's a once-in-a-generation artist. Of sorts. Get a FIRST LOOK at FXX's new original series, DAVE. Premieres 3/4 on FXX. 3/5 on FX on Hulu.
---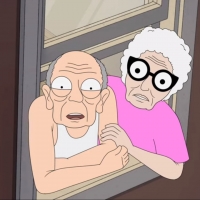 VIDEO: Watch a Promo For Season Two of CAKE
by Stage Tube - February 25, 2020

Feelin hungry? Have some more Cake March 5th on FXX. Next day on FX on Hulu.
---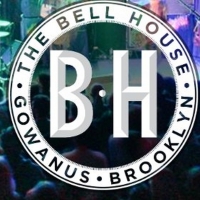 Whitmer Thomas, Cameron Esposito and More Are Coming to The Bell House
by Chloe Rabinowitz - January 23, 2020

The Bell House has released it's upcoming schedule. See below for details! For more information click HERE.
---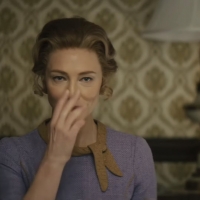 VIDEO: See What's Coming to FX in 2020!
by Stage Tube - January 06, 2020

FX on Hulu. The streaming home of FX Networks, showcasing the most comprehensive expression of the FX brand.
---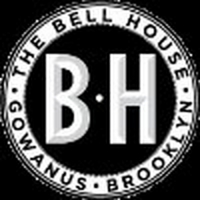 The Bell House Releases Upcoming Schedule
by Chloe Rabinowitz - December 11, 2019

The Bell House has released its upcoming schedule. Take a look below!
---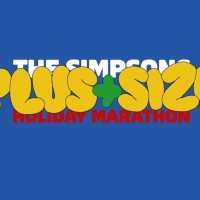 VIDEO: Watch a Promo for THE SIMPSONS Marathon on FX!
by Stage Tube - December 06, 2019

The Simpsons + The Holidays = WOO HOO! The Simpsons PLUS+SIZE Marathon starts 12/17 on FXX.
---
Current Shows on FXX