Warner Animation Group is Working on a New TOM AND JERRY and SCOOBY-DOO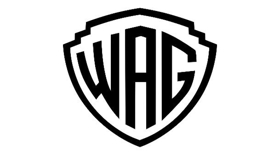 Warners and Warner Animation Group are working on new versions of "Tom and Jerry" and "Scooby-Doo," according to Variety. The company is in negotiations with Tim Story to direct the live-action hybrid version of "Tom and Jerry" and Chris Columbus is a creative producer on the "Scooby-Doo" animated film.
"Tom and Jerry" is to shoot in the real world with animated versions of the familiar cat and mouse duo. The film will stick to the original series where Tom and Jerry don't speak and rely on physical comedy, so they will not be casting actors to voice the duo. That decision should also help add to the international appeal of the film.
The other live-action hybrid expected is the sequel to "Space Jam," with LeBron James.
The studio is also developing a "Wile Coyote vs A.C.M.E." hybrid feature, with Chris McKay.
In the animated world, the Scooby-Doo film will be released in 2020. Columbus asked to join the production as a creative producer working side-by-side with director Tony Cervone. The films screenplay is written by Kelly Fremon Craig from a draft by Jack Donaldson and Derek Elliott.
Warner Animation Group will also be making a "Jetsons" movie with Matt Lieberman and director Conrad Vernon. They are also developing "Flintstones" and "Wacky Races" films.
Warner Animation Group will also release "The Lego Movie 2" on February 8, 2019.
Read the original article on Variety.
Related Articles
View More TV

Stories