WATCH: Anna Kendrick Talks About PITCH PERFECT 3 on THE TODAY SHOW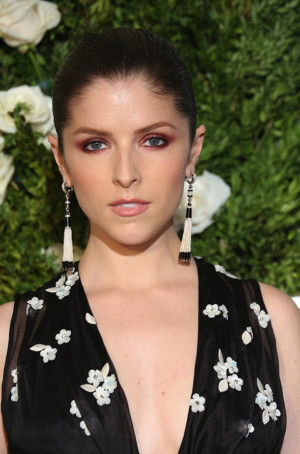 Actress Anna Kendrick joins Kathie Lee and Hoda to talk about "Pitch Perfect 3," in which she reprises her role as the leader of the a cappella singing team the Bellas. Though she loves the film, she complains about the regime of no cheese and no alcohol to keep her singing voice in shape during filming: "This is unsustainable!"
TODAY brings you the latest headlines and expert tips on money, health and parenting. We wake up every morning to give you and your family all you need to start your day. If it matters to you, it matters to us. We are in the people business. Subscribe to our channel for exclusive TODAY archival footage & our original web series.
Kendrick is known for her roles in the films PITCH PERFECT, THE COMPANY YOU KEEP, KEND OF WATCH, THE TWILIGHT SAGA, SCOTT PILGRIM SAVES THE WORLD, PARANORMAN and 50/50. In 2010, Kendrick starred opposite George Clooney and Jason Bateman in the film UP IN THE AIR, which earned her a Best Supporting Actress Oscar nomination. The actress was recently seen as 'Cinderella' in the big-screen adaptation of Stephen Sondheim's INTO THE WOODS and just announced she'll be writing a collection of funny essays for Touchstone.
An accomplished theatre vet, Kendrick made her Broadway debut in the 1997 production of HIGH SOCIETY, for which she received a Tony Award nomination. Kendrick's additional theater work includes A LITTLE NIGHT MUSIC, MY FAVORITE BROADWAY/THE LEADING LADIES: LIVE AT CARNEGIE HALL and Broadway workshops of JANE EYRE and THE LITTLE PRINCESS.
Watch the clip here: