Click Here for More Articles on TV - PREVIEWS / TRAILERS
VIDEO: Sneak Peek - Will Forte & More in Netflix's A FUTILE AND STUPID GESTURE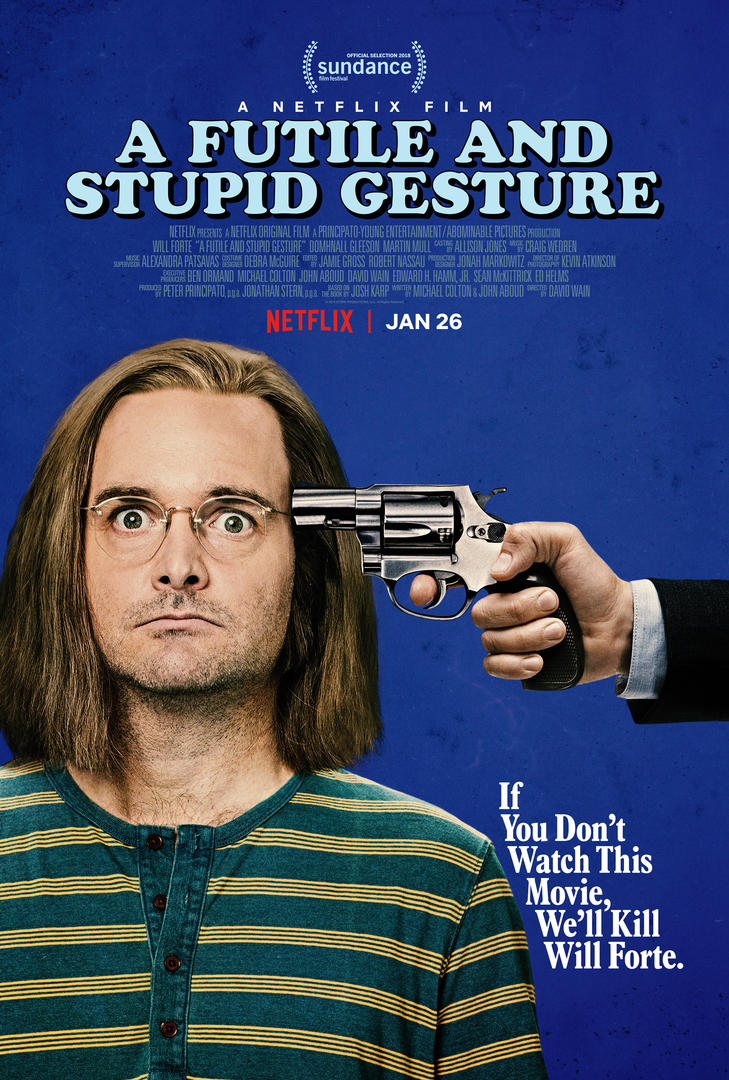 A FUTILE AND STUPID GESTURE premieres on Netflix on January 26, 2018, following its January 24th World Premiere at the 2018. Directed by David Wain, the film features Will Forte, Domhnall Gleeson, Emmy Rossum, Matt Walsh, Natasha Lyonne, Thomas Lennon, Martin Mull, and Joel McHale. Check out the official trailer and key art!
A Futile and Stupid Gesture is the story of comedy wunderkind Doug Kenney, who co-created the National Lampoon, Caddyshack, and Animal House. Kenney was at the center of the 70's comedy counter-culture which gave birth to SATURDAY NIGHT LIVE and a whole generation's way of looking at the world.
About Netflix: Netflix is the world's leading Internet television network with over 100 million members in over 190 countries enjoying more than 125 million hours of TV shows and movies per day, including original series, documentaries and feature films. Members can watch as much as they want, anytime, anywhere, on nearly any Internet-connected screen. Members can play, pause and resume watching, all without commercials or commitments.