USA Network to Bring Immersive 'Purge City' Emporium to San Diego Comic-Con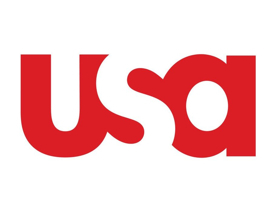 USA Network is coming to San Diego Comic-Con this year with an immersive activation and panel for the eagerly awaited television series THE PURGE. Based on the worldwide phenomenon film franchise, the series will debut on USA on Tuesday, September 4 at 10/9c. "The First Purge" is now in theaters.
On Thursday, July 19, USA will open the doors of America's first "Purge City" store, an immersive experience in the heart of San Diego's Gaslamp District, to the public. Transporting fans into the world of THE PURGE, "Purge City" is a tongue-in-cheek, one-stop shop for the perfect Purge Night, where friendly "Purge City" staff help visitors browse the aisles for items from emergency candles to masks to energy drinks-to help citizens stay safe and awake for the 12 hours of annual lawlessness.
Shoppers can also enjoy Purge photo opportunities and browse an area dedicated to the political RISE of the New Founding Fathers of America, from the first Purge experiment on Staten Island to subsequent annual Purge Nights. "Purge City" will be open for business at 215 Tony Gwynn Drive - from Thursday, July 19 through Saturday, July 21 from 11 AM until 7 PM and Sunday, July 22 from 11 AM until 4 PM.
On Saturday, July 21 from 5:15-6:15 PM (Room 6BCF at the San Diego Convention Center), producer Jason Blum and the creators of the blockbuster film franchise will come together for a special panel that gives an exclusive inside look into how they're expanding THE PURGE's universe into television. Cast members from both the hit new feature film "The First Purge"- currently in theaters - and the upcoming television series will also be on hand to offer their own perspectives on the world.
Panelists include Blum ("Get Out," "Split"), founder of Blumhouse Productions and producer of "The Purge" film franchise and the all-new series; premiere episode director Anthony Hemingway ("Unsolved: The Murders of Tupac and the Notorious B.I.G."); franchise creator James DeMonaco, executive producer of "The Purge" films and THE PURGE series; "The First Purge" star Lex Scott Davis ("SuperFly"); film franchise and THE PURGE series producer Brad Fuller ("A Quiet Place," "The Texas Chainsaw Massacre"); THE PURGE series showrunner Tom Kelly; and THE PURGE series stars Amanda Warren, Gabriel Chavarria and Fiona Dourif. Moderated by Ryan Turek from Shock Waves Podcast.
Related Articles View More TV

Stories