Scoop: Coming Up on a New Episode of HELL'S KITCHEN on FOX - Thursday, February 2, 2023
Hell's Kitchen airing Thursday, Feb. 2 (8:00-9:01 PM ET/PT) on FOX.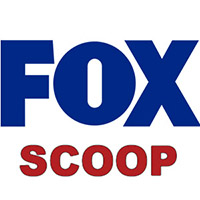 With only four chefs left, they will be challenged to create a stunning seafood dish that will be featured in Entertainment Weekly. At dinner service, each chef takes turns running the pass while Chef Ramsay tests their attention to detail with sabotages. One chef will not survive
THE TEST
in the all-new "Lights, Camera, Sabotage!" episode of
HELL'S KITCHEN
airing Thursday, Feb. 2 (8:00-9:01 PM ET/PT) on FOX.
Hit culinary competition series
HELL'S KITCHEN
returns for a 21st season with HELL'S KITCHEN: BATTLE OF THE AGES, as Chef Gordon Ramsay and the team return to Los Angeles. For the first time ever on HELL'S KITCHEN, well-seasoned 40-year-olds will battle against fresh up-and-coming 20-somethings.
The competition is bound to be fierce, as each team is put through rigorous culinary challenges, featuring high-stakes rewards and punishments, all with age-defying bragging rights on the line. But only those who possess the right combination of ingredients will continue in the competition, until one is named winner. At stake is a life-changing grand prize, including a Head Chef position, a cash prize of $250,000 and the coveted title of
HELL'S KITCHEN
winner.
HELL'S KITCHEN: BATTLE OF THE AGES is produced by ITV America's ITV Entertainment in association with A. Smith & Co. Productions, Inc. Gordon Ramsay, Arthur Smith, Kent Weed, Kenny Rosen and Bernie Schaeffer serve as executive producers.
Watch a video clip here: