SHOT IN MEXICO Documentary to Premiere on the World Channel March 2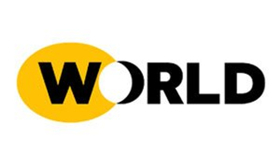 The new documentary SHOT IN MEXICO tells the story of Brad Will, a young American activist-journalist who was killed in 2006 while filming a violent rebellion in Oaxaca, Mexico, and the tangled aftermath of his death. Brad's murder, captured on his own camera, ignited worldwide attention and put a spotlight on corruption and injustice in Mexico. In the crime's wake, two families from different sides of the border are tested. A film by Xochitl Dorsey (15: A Quinceañera Story) and Monica Campbell, SHOT IN MEXICO premieres on WORLD Channel on Friday, March 2, 2018 at 9PM ET (check local listings.)
Raised in a middle class Illinois suburb, Brad Will was always an iconoclast; he became a journalist/activist, participated in a squatters community on New York's Lower East Side, hosted a pirate radio show, and began reporting on social injustices through Indymedia, a grassroots collective of independent journalists. In October of 2006, he travelled to Oaxaca to report on a teacher's strike that had turned into a massive populist uprising, pitting citizens against armed government forces. While covering the violence, he was shot and killed.
SHOT IN MEXICO reveals how Brad's death thrust two families, from two different worlds, into an ongoing web of cover-ups and deceit. In the United States, Brad's parents leveraged their influence to demand a true investigation in Mexico -- a campaign that took them to the halls of the United States Congress. In Mexico, Liliana Martinez fought from her impoverished neighborhood in Oaxaca for the release of her husband, Juan Manuel, an innocent man jailed for Brad's murder.
A portrait of a passionate young man and a harrowing reminder of the many journalists who have fallen victim to the ongoing violence in Mexico, SHOT IN MEXICO will be available for free streaming beginning on March 2, 2018 on worldchannel.org and all station-branded PBS platforms including PBS.org, and on PBS apps for iOS, Android, Roku, Apple TV, Amazon Fire TV and Chromecast.