Photo Coverage: Santa Barbara International Film Festival Outstanding Directors of the Year Award
The Santa Barbara International Film Festival officially reached the midway point as Christopher Nolan (DUNKIRK), Jordan Peele (GET OUT), Paul Thomas Anderson (PHANTOM THREAD), Greta Gerwig (LADY BIRD), and Guillermo Del Toro (THE SHAPE OF WATER) were in town to receive the 2018 Outstanding Directors of the Year Award. The five Oscar® nominated directors arrived at the Arlington Theatre to a crowd of screaming fans eager to catch a glimpse of some of their favorite filmmakers.

Moderator Scott Feinberg, Awards Columnist at The Hollywood Reporter, took the stage to greet the packed audience. He then introduced writer/director Paul Thomas Anderson, who walked on stage to a standing ovation. Paul discussed the inspiration for the story of PHANTOM THREAD, and that when he had come down with the flu and was being taken care of by his wife, "she looked at me with a tenderness, and I wondered if she wanted to keep me this way." He then touched on working with Daniel Day-Lewis, and that since making THERE WILL BE BLOOD, "there was always an itch for us to get back together." When asked if his work ethic has any similarities to that of Reynolds Woodcock, the main character of the film, Paul replied that "we're similar in how we take the work but not similar in the way we take ourselves." Paul also touched on this being Daniel Day-Lewis's final performance, saying that "I do buy it, luckily we've got a long line of DVDs we can all go back to....at the moment, I think we're all gonna have to bear it."

Greta Gerwig then took the stage. Scott congratulated her on being fifth woman to ever be nominated for the Best Director Oscar®. Greta discussed what made her finally decide take a break from acting to direct her first film, saying that when "the fear of not having tried becomes greater than the fear of failure, that's when you do it." Greta then discussed the idea of directing a film that she is starring in, explaining that "I have no interest in directing myself. I would be bad at both things at once." When discussing the similarities between herself and the character of Lady Bird, Greta remarked that she also dated boys that turned out to be gay, except that for her, "it didn't end in high school".

Christopher Nolan was up next, who explained that DUNKIRK was inspired by the experience of becoming seasick on vacation, and "the respect we came away with for the people that got onto those boats knowing they were going into a war zone...it's unimaginable." For research, Christopher mentioned that he sat with some of the veterans who lived through the actual event. He was also lent Steven Spielberg's 35mm original print of SAVING PRIVATE RYAN, and that when he asked for advice from him with regards to shooting on water, Steven simply said "don't." Scott also asked Christopher about casting HARRY Styles, who replied that they had been casting unknowns for those roles, and that HARRY had sent in an audition tape that impressed him and eventually persuaded him to cast him in the film.

Guillermo del Toro then took the stage, who explained that the clip of the flooding bathroom in THE SHAPE OF WATER was inspired by an experience he had as child. He filled a glass shower up to his chest with water, and suddenly realized that the door opened inwards. "I was trapped like Houdini, and when I finally opened it, my father was not happy with the results." He touched on collaborating with Doug Jones, his go to actor for playing monsters, and that Doug is the "rarest of the rarest" as someone who can act underneath a full body of makeup. He also discussed what appeals to him about fantasy and Science fiction, explaining that "I've always believed that by creating visuals, you can take fantasy and make it truth."
Scott then welcomed Jordan Peele to the stage, who is nominated for his directorial debut. Jordan discussed approaching race relations through unconventional avenues, starting with "Key & Peele", and that during the making of GET OUT, he realized, "holy s, I'm obsessed with race." He also touched on his immensely popular sketch "Negrotown", and that, like GET OUT, he was drawn to it because it exemplified "taking an impossible risk with a premise and working backwards." Jordan also discussed the huge success of the film, and that the best part of its impact is that he started seeing art inspired by the film and specifically "the sunken place," and that prior to that scene in GET OUT, black men were not allowed to be vulnerable on screen. He went on to explain that horror movies are important because "this is the way that we face our fears." When asked about the potential for a sequel, Jordan said that he's open to it, but that "I would never do a sequel if I didn't think it was going to beat the original."

Scott then brought all five directors on stage for a group discussion. Scott asked the group about knowing each other before their respective awards tours began, to which Jordan replied, "I knew nobody." Guillermo and Greta discussed meeting at the Awards Luncheon, and were both ecstatic at being able to take a SELFIE with Steven Spielberg. Paul mentioned that watching GET OUT while he was shooting his film in London ironically made him "feel homesick".

SBIFF Executive Director Roger Durling then took the stage to present the awards to the honorees. Roger explained that he sees these directors as superheroes and that "this is the best group of directors that are nominated together." The awards were then presented to the honorees, capping off what was yet another memorable evening during the 33rd annual Santa Barbara International Film Festival.
Check out the photos below!


Christopher Nolan and Scott Feinberg

Greta Gerwig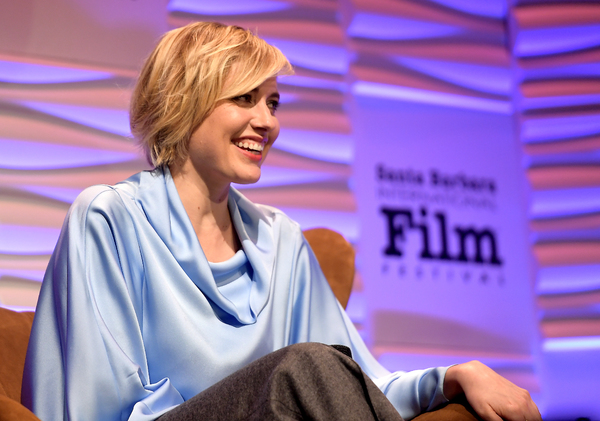 Greta Gerwig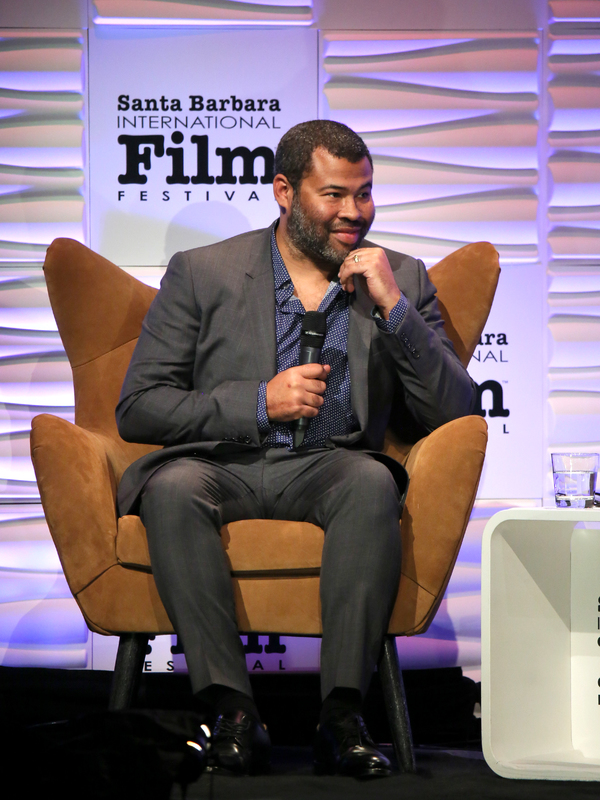 Jordan Peele

Trevor Hall

Paul Thomas Anderson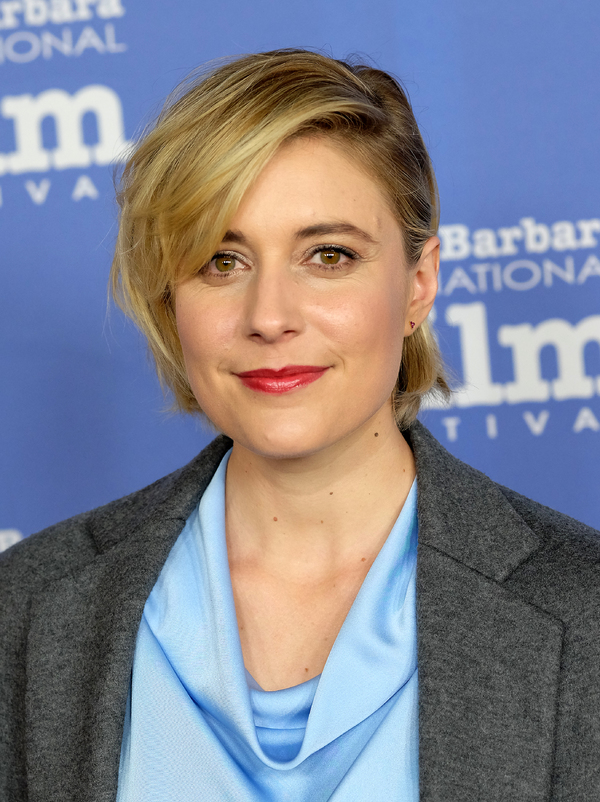 Greta Gerwig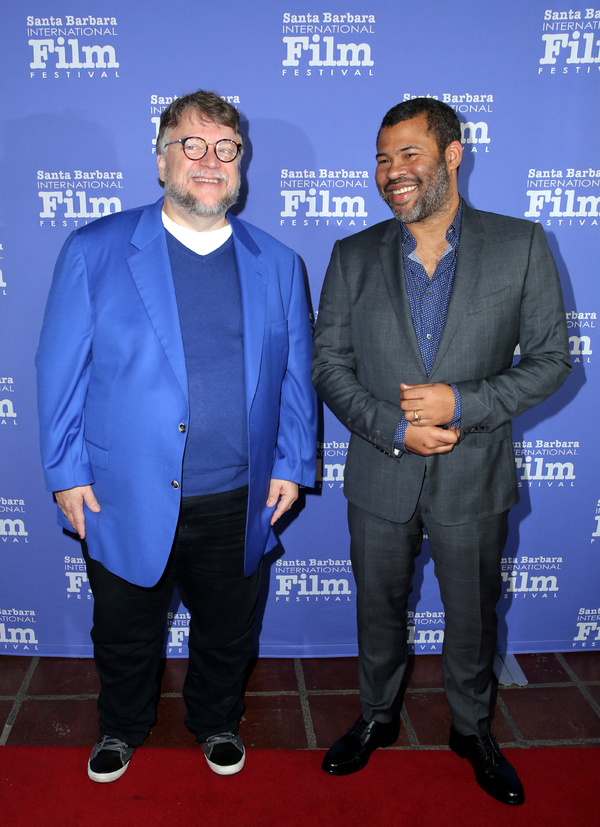 Guillermo Del Toro and Jordan Peele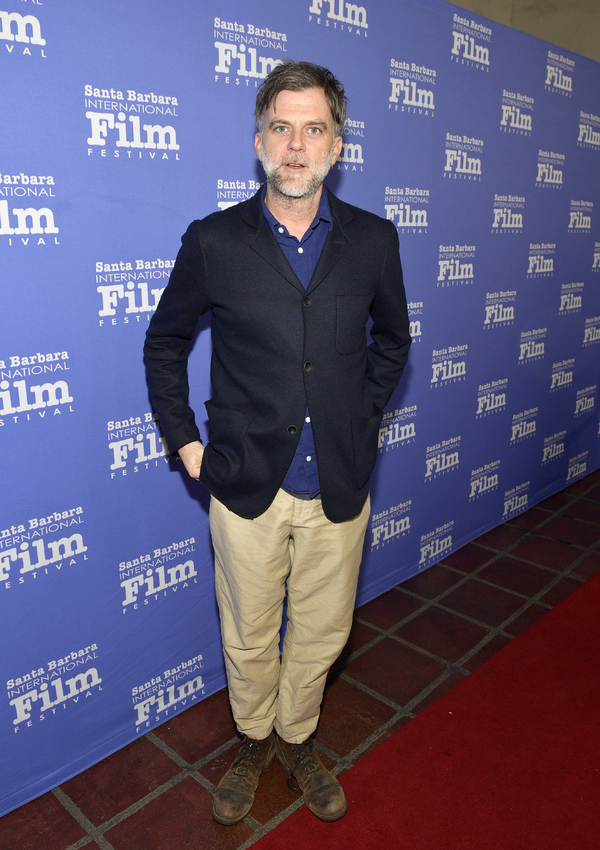 Paul Thomas Anderson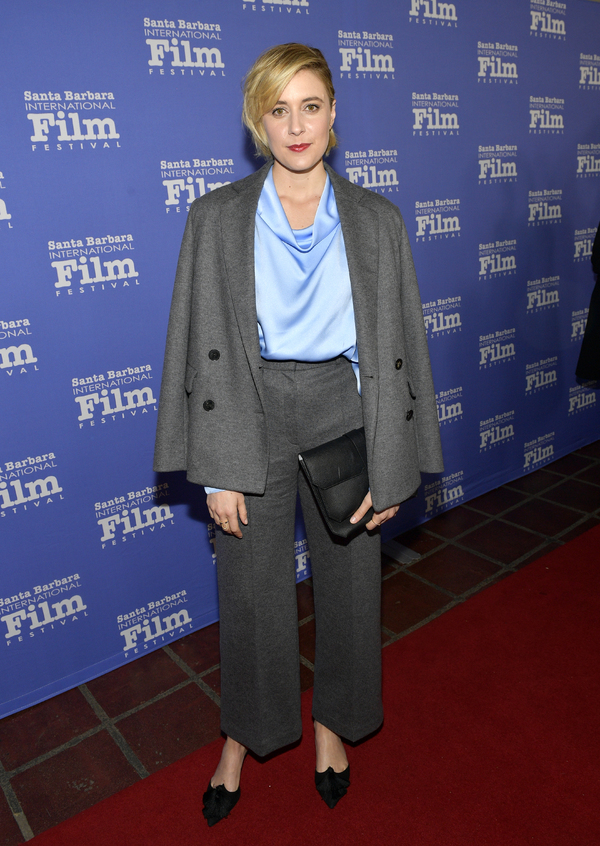 Greta Gerwig

Jordan Peele

Guillermo Del Toro

Paul Thomas Anderson

Greta Gerwig
Photo Credit: Getty Images/Santa Barbara International Film Festival
Related Articles
View More TV

Stories
More Hot Stories For You