PLANES, TRAINS AND AUTOMOBILES to Be Released on 4K Ultra HD
The film will be released on 4K Ultra HD for the first time ever on November 22, 2022.
Written and directed by the incomparable John Hughes, the celebrated comedy PLANES, TRAINS AND AUTOMOBILES comes in for a landing on 4K Ultra HD for the first time ever on November 22, 2022 from Paramount Home Entertainment.
Originally released on November 25, 1987, PLANES, TRAINS AND AUTOMOBILES celebrates its 35th anniversary this year. Starring comedy greats Steve Martin and John Candy, the uproarious film has become a beloved holiday classic.
Newly remastered on 4K Ultra HD with Dolby Vision™ and HDR-10, PLANES, TRAINS AND AUTOMOBILES looks better than ever and is packaged with a bonus "LOST LUGGAGE" Blu-ray Disc™ containing over an hour of never-before-seen deleted and extended scenes that were recently discovered in the archives of writer, producer and director John Hughes. The newly uncovered footage offers a unique glimpse into the filmmaking and editing process and features even more hilarious moments between Steve Martin and John Candy.
In addition to the newly discovered footage, the bonus Blu-ray Disc also includes Dylan Baker's original audition for the character of Owen.
Bonus Content
Getting There is Half the Fun: The Story of Planes, Trains and Automobiles
John Hughes: Life Moves Pretty Fast (2-Part Documentary):
John Hughes: THE VOICE of a Generation
Heartbreak and Triumph: The Legacy of John Hughes
John Hughes for Adults
A Tribute to John Candy
The release also includes access to a Digital copy of the film.
Steve Martin and John Candy star in this hysterical tale of travel gone awry. Neal Page (Martin) is an uptight ad exec trying to get home to Chicago for Thanksgiving with his family. When rerouted to Wichita, Neal reluctantly partners with Del Griffith (Candy), an obnoxious yet loveable salesman. Together, they embark on a cross-country adventure filled with outrageously funny situations and a generous helping of warmth.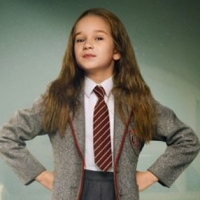 Broadway Streaming Guide: December 2022 - Where to Watch MATILDA THE MUSICAL & More New Releases!

December 3, 2022

2022 is going out with a bang with new movies, series, and concerts to keep Broadway fans entertained all month long! From the new film adaptation of Matilda the Musical to Idina Menzel's new documentary on Disney+, December's streaming guide has something for everyone!
---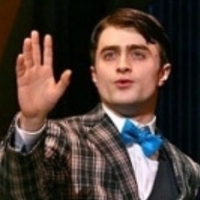 HARRY POTTER Stars Who Have Appeared on Broadway

December 3, 2022

To celebrate Daniel Radcliffe's return to theatre in the Off-Broadway revival of Merrily We Roll Along, we are taking a look back at the stage careers of he and his fellow Harry Potter film cast members. Keep reading to find out times you may have seen Rupert Grint, Alan Rickman, Maggie Smith, Ralph Fiennes, Imelda Staunton, and more onstage!
---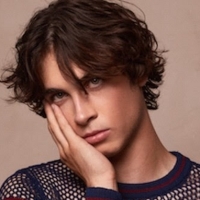 VIDEO: Aidan Bissett Shares Video for 'I Can't Be Your Friend'

December 2, 2022

Aidan Bissett writes the book on the notion of being "just friends" with someone you're attracted to in the official video for "I Can't Be Your Friend," which is out now. Directed by Brooke James (Troye Sivan), the clip finds Bissett and the object of his affection (played by Faith Hines) going in circles and moving in for a kiss that never comes.
---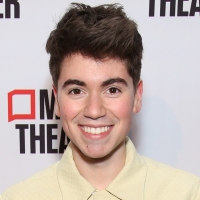 Noah Galvin to Star In Meet Cute's Holiday Rom-Com Series

December 2, 2022

Noah Galvin will star in Meet Cute's December series, "Christmasuzannukkah." Noah Galvin is best known for playing Dr. Asher Wolke in the TV series The Good Doctor, Kenny O'Neal in the ABC sitcom The Real O'Neals and for taking the lead role in the Broadway musical Dear Evan Hansen.
---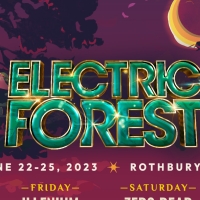 Electric Forest Announces 2023 Initial Lineup

December 2, 2022

Electric Forest announces the much anticipated 2023 Initial Lineup for the adored music, camping, and arts festival in Rothbury, MI from June 22 - 25, 2023. After the reunion of a lifetime in 2022, Electric Forest returns with an impressive lineup of Electric Forest favorites, acclaimed headliners, and innovative emerging artists.
---