PBS Premieres New Series WE'LL MEET AGAIN with Ann Curry, 1/23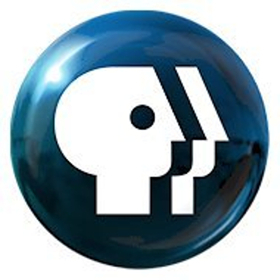 WE'LL MEET AGAIN, a new series produced by Blink Films in partnership with AnnCurry Inc., premieres Tuesdays, January 23-February 27, 2018, 8:00-9:00 p.m. ET (check local listings) on PBS. Exploring some of history's most dramatic events through the personal stories of those who experienced them, the series brings together people whose lives intersected at pivotal moments. Executive produced and reported by Ann Curry, each episode of WE'LL MEET AGAIN reveals the powerful bonds forged among people who now, against the odds, have the chance to reunite with someone who transformed their life.
The tides of history can disrupt lives, throwing strangers together or tearing loved ones apart. WE'LL MEET AGAIN reveals these moving personal stories of hope, courage and love: from a Vietnam War baby desperate to find the American father she last saw 40 years ago to the military chaplain who helped a stranger through the trauma of 9/11, from a Japanese-American girl interned in 1942 who never forgot the classmate who helped her during her darkest hours to civil rights workers whose lives were forever changed by the deep relationships they formed in the 1960s South. WE'LL MEET AGAIN takes viewers on a journey of hope, searching for clues in marriage records and war and immigration documents, and combing archives to reunite those separated by time and distance. "This series helps people separated by conflict, war and humanitarian disasters find each other again and reveals untold stories of courage, survival, friendship and even love," said Curry. "This is human history - not from the point of view of kings or politicians or generals - but of everyday people on the front lines of massive events they have no way to control. Their stories tell us something about what we are made of." "WE'LL MEET AGAIN is where history meets the drama of real life," said Beth Hoppe, Chief Programming Executive and General Manager, General Audience Programming, PBS. "Major events are brought to life in a completely personal way through these memorable stories of those torn apart and thrown together. And how wonderful to have the opportunity to be present at these extraordinary reunions." "It's a privilege to document the stories of ordinary men and women who lived through extraordinary moments in history," said Justine Kershaw, Blink Films executive producer. "In their quest to be reunited they must unlock some traumatic personal memories of these historical events, and their courage to confront their past in order to finally meet again the person with whom they share a unique bond demonstrates the extraordinary power of the human spirit." THE EPISODES "Children of WWII" - Tuesday, January 23, 2018, 8:00-9:00 p.m. ET Following the Japanese attack on Pearl Harbor in 1941, the U.S. entered World War II. Two children whose lives were forever changed by the war search for lost friends. Reiko, a Japanese-American woman sent to an internment camp as a child, hopes to find the classmate who stood by her in the face of anti-Japanese sentiment. Peter, who fled the Nazis with his parents in 1938, searches for
THE FAMILY
who befriended him in the last refuge open to the German Jews: the Shanghai Ghetto. "Rescued From Mt. St. Helens" - Tuesday, January 30, 2018, 8:00-9:00 p.m. ET When Mount St. Helens erupted on May 18, 1980, 57 people were killed and hundreds more injured. Volcanic ash was scattered across 11 states. In this episode, two people who survived the disaster reveal how the experience influenced their lives. Mindy, a trainee scientist whose inspirational team leader was killed by the blast wants to find his family to let them know he saved her life. Sue hopes to find
THE BRAVE
helicopter pilot who risked his own life to rescue her. "Lost Children of Vietnam" - Tuesday, February 6, 2018, 8:00-9:00 p.m. ET The war in Vietnam may have ended in 1975, but its impact lingers in countless lives today. Two children who became refugees after the war tell their stories. Tina, born in Saigon, searches for the American father she last saw more than 40 years ago, and Nam hopes to find Gary, the Texas cowboy he met as a 12-year-old refugee and who inspired his dream of coming to America. "Heroes of 9/11" - Tuesday, February 13, 2018, 8:00-9:00 p.m. ET During the September 11, 2001, terrorist attacks on New York and Washington, DC, strangers were thrown together in unimaginable situations. Patrick, a businessman visiting New York, searches for Emily, the photographer's assistant who comforted him after the collapse of the World Trade Center. Timothy, a military chaplain plunged into chaos at the Pentagon, hopes to thank the fellow chaplain who gave him the courage to carry on. "Freedom Summer" - Tuesday, February 20, 2018, 8:00-9:00 p.m. ET During the civil rights movement of the 1960s, Fatima, a teenager from New York, volunteered to register voters in Louisiana. Now, she returns to the South, hoping to find Thelma, the daughter of her host family, whose courage in the face of racism was unforgettable. Sherie searches for Lefty, the charismatic civil rights activist whose commitment to nonviolence inspired her own lifelong involvement with social justice causes. "Coming Out" - Tuesday, February 27, 2018, 8:00-9:00 p.m. ET For decades, gay Americans did not have equal protection under the law; many faced prejudice, possible imprisonment and rejection from their families and society. Two stories of the struggle for acceptance are told in this episode. Tom longs to find Maria, the friend he trusted with his secret and who saved him from brutal electroshock conversion therapy in the 1960s. Paul, who was University of New Hampshire student body president in 1973, searches for Wayne, who organized the first gay student organization on campus. Wayne's courage to take the fight to court against overwhelming opposition from the state's conservative governor changed Paul's life and ultimately helped him accept his own sexuality. WE'LL MEET AGAIN is a production of Blink Films. The series is produced by Simon Harries, and executive producers Ann Curry, Justine Kershaw and Andra Heritage. WE'LL MEET AGAIN is made possible by public television viewers. About Ann Curry Award-winning journalist Ann Curry, a former
NBC
News anchor and international correspondent, has been recognized for her incisive coverage of global conflicts, nuclear tensions, humanitarian crises and groundbreaking journalism on climate change. Known for her focused reporting from inside Iran, she first broke the news of Iran's interest in negotiating a nuclear agreement with the outside world. She delivered the first live news report to an American audience from the South Pole, tracked the AIDS epidemic in South
AFRICA
and Botswana, and documented Al Qaeda's link to Al Shabaab terrorists in Somalia and Kenya. Her long list of exclusive and news-breaking interviews includes those with world leaders, U.S. presidents from George Bush through Barack Obama, and notables from every walk of life. Winner of seven national news Emmys, Curry has won numerous Edward R. Murrow Awards, Gracie Allen Awards and National Headliner Awards. The NAACP has honored her with an Excellence in Reporting Award and she earned a Matrix Award from Women in Communications. Curry is the recipient of numerous humanitarian awards from organizations such as Refugees International, Americares, Save the Children and the Simon Wiesenthal Center, which awarded her a Medal of
VALOR
for her dedication to reporting about genocide. About Blink Films Blink Films is a BAFTA Award-winning production company set up by Dan Chambers and Justine Kershaw. Since 2007 Blink has made over 200 hours of television - from factual to formats, documentaries, entertainment, drama-doc and comedy, which have been praised for their intelligence, warmth and creativity. Blink relishes the creative challenge of telling the "untellable," whether it's visualizing the extraordinary story of reproduction by scaling sperm up to human size or exploring the sensitive subject of death through a groundbreaking
Science
experiment. Blink exudes a passion for making standout television, from one-off feature length documentaries to each individual episode of a ten-part series, and the programs rely on strong relationships with all contributors. Blink has co-production deals with broadcasters in the UK, US, Canada, Australia and France with programs that have sold to over 50 countries around the world. About
PBS
PBS, with nearly 350 member stations, offers all Americans the opportunity to explore new ideas and new worlds through television and digital content. Each month,
PBS
reaches nearly 100 million people through television and nearly 28 million people online, inviting them to experience the worlds of science, history, nature and public affairs; to hear diverse viewpoints; and to take front row seats to world-class drama and performances. PBS' broad array of programs has been consistently honored by the industry's most coveted award competitions.
TEACHERS
of children from pre-K through 12th grade turn to
PBS
for digital content and services that help bring classroom lessons to life. Decades of research confirms that PBS' premier children's media service,
PBS
KIDS, helps children build critical literacy, math and social-emotional skills, enabling them to find success in school and life. Delivered through member stations,
PBS Kids
offers high-quality educational content on TV - including a new 24/7 channel, online at pbskids.org, via an array of mobile apps and in communities across America. More information about
PBS
is available at www.pbs.org, one of the leading dot-org websites on the internet, or by following
PBS
on Twitter, Facebook or through our apps for mobile and connected devices.