NAB to Induct WHEEL OF FORTUNE and JEOPARDY! Into Broadcasting Hall of Fame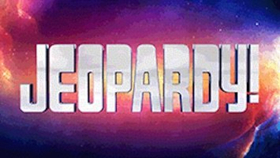 Two of America's most popular gameshows, WHEEL OF FORTUNE and "JEOPARDY!," will be inducted into the National Association of Broadcasters (NAB) Broadcasting Hall of Fame at the new 2018 NAB Show Achievement in Broadcasting Dinner on Monday, April 9 in Las Vegas. The two Syndicated hits have produced a combined 13,000+ episodes. They are both produced by Sony Pictures Television Studios and distributed by CBS Television Distribution.
"Broadcast television is home to America's most beloved programming. Both 'Wheel of Fortune' and 'JEOPARDY!' have stood the test of time and represent the enduring power of broadcasting," said NAB Executive Vice President of Television Marcellus Alexander. "NAB looks forward to honoring these legendary shows and their iconic producers and hosts in April." Reaching more than 25 million weekly viewers, "Wheel of Fortune" reaches more viewers than any other program on television. Created by Merv Griffin in 1975 as an
NBC
daytime show, it is based on the game "Hangman." "Wheel of Fortune" is currently celebrating its 35th season of
Syndication
and is trademarked "America's Game." Pat Sajak began hosting "Wheel of Fortune" in 1981 when it aired on network daytime television and continued through its
Syndication
in 1983. Since then, he has earned three Emmy Awards, a People's Choice Award and a star on the Hollywood Walk of Fame. Vanna White quickly became a household name when she was named co-host of "Wheel of Fortune" in 1982. Since her debut on the show, she has become a Guinness World Record Holder as "Most Frequent Clapper" and has also earned a star on the Hollywood Walk of Fame. Both hosts have been with "Wheel of Fortune" through its entire 35 seasons in syndication. Currently in its 34th season of
Syndication
and with 23 million viewers a week, "JEOPARDY!" remains the top-rated quiz show on television. "JEOPARDY!" has received numerous awards and distinctions, including a 2011 Peabody Award and the 2017 Emmy for Outstanding Game Show. Alex Trebek has hosted "JEOPARDY!" since its debut in 1984. He has won five Daytime Emmy awards for Outstanding Game Show Host, as well as a Lifetime Achievement Award from the National Academy of Television Arts and Sciences (NATAS). Trebek has hosted more than 7,600 episodes and is honored with stars on both the Hollywood and Canadian Walks of Fame. Harry Friedman is the executive producer of "Wheel of Fortune" and "JEOPARDY!." He is also a fifteen-time Emmy winner, a Peabody Award winner, a three-time Guinness World Record Holder and has received the Lifetime Achievement Award from NATAS. Friedman is known for creating innovative game elements and incorporating the latest technology. In September 2006, both shows made television history when they became the first
Syndicated
programs to broadcast in high definition. NAB Broadcasting Hall of Fame television inductees include María Elena Salinas, Chuck Lorre, Shonda Rhimes, "Everybody Loves Raymond," "American Idol," Betty White, Garry Marshall, "Meet The Press," Bob Newhart, "The Tonight Show," and "Saturday Night Live," among others.
Related Articles View More TV

Stories