MTV's TOO STUPID TO DIE Premieres Today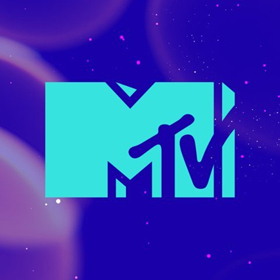 MTV, in conjunction with Gunpowder & Sky, today announced that its new stunt series "Too Stupid To Die" will premiere on Tuesday, August 21st with back-to-back episodes beginning at 10PM ET/PT. The highly anticipated series, developed with Zach Holmes, the online sensation and DAREDEVIL who was banned by YouTube, will feature bizarre pranks, hilarious antics and outrageous stunts.
In the debut episodes, viewers are introduced to rural Indiana where this amateur stunt crew has nothing better to do with their time than take rat traps to the face, dodge golf carts, set off explosives, practice public archery and open a dangerous kissing booth, just for starters. "Too Stupid To Die" is the story of a backyard group of friends who are making a name for themselves with nothing but blood, sweat and fearlessness. The cast includes:
Zach, 26 ("The Stupid Genius") - The mastermind, building his following on Facebook and Instagram through his fearless stunts.
Coty, 26 ("The Screamer") - Always up for friendly competition and rarely plays by the rules.
Meggan, 26 ("Hell On Wheels") - Holds her own within this insane group of guys and is typically THE ONE to push the limits further.
Tommy, 26 ("Most Redneck") - The guinea pig of the group and will step up when others are to scared.
Chad, 27 ("Tattooed Teddy Bear") - Big hearted and is the glue that keeps the crew together.
Damon (Blazer), 27 ("Human Trashcan") - Known for doing all things gross and will eat anything.
Khyler, 22 ("Mr. Fearless") - Up to try anything once... or twice.
Chad Tepper, 26 ("The Instigator") - Youtube star who visits the crew and takes things to the next level.
Follow "Too Stupid To Die" on Twitter, Instagram and Facebook.
The executive producers of the show include Gunpowder & Sky's Van Toffler, Floris Bauer and David Harris, as well as Ross Breitenbach and Zach Holmes. Nina L. Diaz, Tiffany Lea Williams and Nadim Amiry are executive producers for MTV.
ABOUT MTV
MTV is the leading youth media brand inspired by music, in nearly 180 countries and 450 million homes around the world, connecting with over 350 million fans across all social media platforms. A unit of Viacom Inc. (NASDAQ: VIAB, VIA), MTV operations span cable and mobile networks, live events, and the new MTV Studios unit which produces original and reimagined content for SVOD and linear networks based on MTV's library of over 200+ youth titles and franchises.