MILLION DOLLAR MATCHMAKER Starring Patti Stanger Heads to WE tv Tonight
The world's most renowned matchmaker and favorite love guru, Patti Stanger, returns with millionaires from her past and present as they bring their relationship problems and issues to the exclusive "Millionaire's Club" for a final chance at finding love in the new We tv series, MILLION DOLLAR MATCHMAKER, premiering tonight, July 8 at 10:00 pm ET/PT. In an effort to see if love will once and for all prevail, Patti helps some of her unmatchable millionaires... .and if Patti can't help them find love by the end of their stay, no one can!
Each episode features two wealthy clients checking into the breathtaking luxury property in North County San Diego, Harrah's Resort Southern California, where they quickly, and unwittingly, embark on their "love lesson," custom tailored challenges designed by Patti and her team to reveal what they are doing wrong. Patti then meets one-on-one with each millionaire for a "reality check", an in-depth review of his or her surprise date, where she delivers her particular brand of tough love, with sometimes brutally honest feedback. Finally, Patti will introduce each high-profile client to her two matches. If all goes well, the millionaire and his or her potential match will be on their way to happily ever after. Rounding out the Millionaire's Club team of experts is Candace ("The Flirt"), a graduate of Northwestern University School of Law, who also holds a degree in psychology. Candace is a natural when it comes to pairing partners... when the former beauty queen is not keeping the men for herself! David, founder of FindingCupid.com and proclaimed "Romance Enthusiast", brings his passion for love and
BELIEF
that everyone deserves happiness to the Club. And after a brief respite from the club, Destin and Rachel ("The Power Couple") are ready to return in order to help big-bucks clients find true love. This dynamic duo and fan favorite couple from Patti's past are a dream team... when they aren't butting heads. Visit www.wetv.com for sneak peeks, deleted scenes, photo galleries and blogs. You'll also find weekly behind-the-scenes scoop and exclusive videos. Follow @Wetv on twitter to get Patti's no-nonsense dish on love. "Million Dollar Matchmaker" is produced for
We tv
by Thinkfactory Media (Marriage Boot Camp) and executive produced by Adam Freeman, Adam Reed,
SPIKE
Van Briesen, Rob Lee and Leslie Greif. Executive Producers for
We tv
are Lauren Gellert, Sitarah Pendelton-Eaglin and David Stefanou. Patti Stanger serves as Executive Producer on the series. About Patti Stanger Patti Stanger is the star and executive producer of "The Millionaire Matchmaker." An experienced third-generation matchmaker, Stanger founded her company, the Millionaire's Club, in January 2000. From the initial meeting through the marriage proposal, the Millionaire's Club works with clients on an individual basis and coaches the particular member through each stage of the dating process by providing them with highly tailored feedback every step of the way. Stanger and her highly trained staff personally match every member according to their exact preferences and requirements, and follow up with each one on a regular basis. The club also works closely with leading psychologists, relationship counselors, date coaches, hypnotherapists and image consultants, as well as with a variety of top-notch personal trainers and hairstylists. The Millionaire's Club knows that chemistry is everything, which is why catering to its members' precise standards remains its top priority. Stanger has also successfully branched out into television acting with feature roles on "Drop Dead Diva" and "Days of Our Lives." She launched her own website, pattiknows.com, in which she features the latest advice on love, dating and relationships. The site includes a special "celebrity guest columnist" section for fans to follow and get a sneak peek into the world of love. Stanger's Simon & Schuster books, "Become Your Own Matchmaker," "Find Your Match," "Seal the Deal" and "Raise your Desirability Factor" and DVD "Married in a Year," and audio coaching programs "The Single Girls Handbook" and "Attracting a Soul Mate," have a loyal, devoted following, and continue to brand Patti as the ultimate "matchmaking expert." She was a featured columnist on People.com and in Star Magazine. Most recently, Patti created "P.S. Match" wines, which is available on wine.com and in specialty stores across the country. Patti has a successful jewelry collection called Je'Taime, and you can hear Patti on her new podcast, "Patti Stanger's The Love & Sex Report" on iTunes. About
We tv
With compelling, can't miss unscripted shows and dramatic scripted series, WE tv's programming is fueled by personalities and relationships filled with purpose and passion.
We tv
welcomes everyone and creates an inclusive experience across all platforms: on TV, online, on demand, and social media, embracing how today's digitally savvy, socially engaged audiences connect through content, using it as a catalyst to drive conversation and build community.
We tv
is owned and operated by
AMC
Networks Inc., and its sister channels include AMC, BBC America,
IFC
and SundanceTV.
We tv
is available to over 86 million U.S. homes. WE tv: All In.
Image courtesy of We tv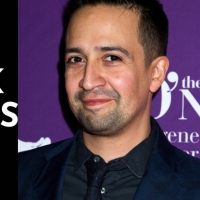 Lin-Manuel Miranda To Return For HIS DARK MATERIALS Season 3 On HBO

October 6, 2022

HBO has confirmed that award-winning composer and actor Lin-Manuel Miranda will return for the third season of the fantasy drama.
---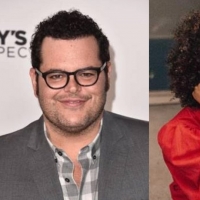 Development Halts On Disney+ BEAUTY AND THE BEAST Prequel Series

February 10, 2022

A planned Beauty and the Beast musical prequel series will not move forward at Disney+.
---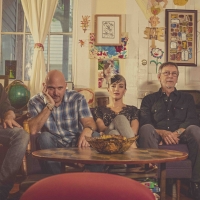 Tony & Grammy Winner Michael Cerveris' Loose Cattle to Stream Live Performance Tonight

January 5, 2022

Loose Cattle, fronted by two-time Tony Award & Grammy winner Michael Cerveris and Kimberly Kaye, will stream a performance live from New Orleans tonight!
---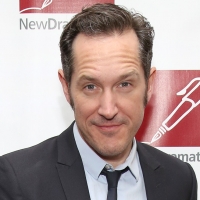 Bertie Carvel Joins THE CROWN Season Five As Tony Blair

October 28, 2021

The acclaimed Netflix series, 'The Crown' has added Tony Award-winning actor Bertie Carvel to its cast in the role of British Prime Minister Tony Blair.
---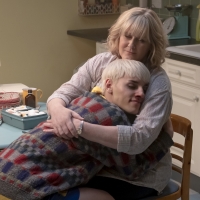 REVIEW ROUNDUP: What Do Critics Think of EVERYBODY'S TALKING ABOUT JAMIE?

September 17, 2021

Inspired by true events, Everybody's Talking About Jamie follows Jamie New (Harwood), a teenager from Sheffield, who dreams of life on stage.
---