Lifetime Kicks Off June with Two Unscripted Premieres, LIVE PD PRESENTS: WOMEN ON PATROL & ESCAPING POLYGAMY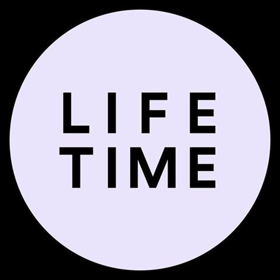 This June, Lifetime kicks off Monday nights with the new spinoff series, LIVE PD Presents: Women on Patrol at 9pm ET/PT, shining a spotlight on the female officers in the line of duty, from the team behind A&E's hit series, Live PD. Then at 10pm ET/PT, ESCAPING POLYGAMY debuts on Lifetime's schedule for a powerful fourth season following Andrea, Jessica and Shanell, three sisters who escaped polygamy in their youth and now devote their lives to helping others.
LIVE PD PRESENTS: WOMEN ON PATROL
From Big Fish Entertainment, producers of A&E's hit series Live PD, Lifetime's Women on Patrol will follow female law enforcement officers from around the country including departments in Jackson (WY), Wilmington (NC), Tempe (AZ) and Stockton (CA) as well as officers featured on Live PD. In the twenty-episode half-hour series, viewers are provided an unfiltered and unfettered look at the female officers on the front line of some of the busiest police forces in the country as they patrol their communities.
Dan Cesareo, Lucilla D'Agostino, Joe Venafro and Rick Hankey executive produce for Big Fish Entertainment. Shelly Tatro, Brie Miranda Bryant, Sean Gottlieb and Juliet Barrack serve as executive producers for Lifetime.
ESCAPING POLYGAMY
In each one hour episode of Escaping Polygamy, sisters Andrea, Jessica and Shanell who daringly left The Kingston Clan, a powerful polygamous group based in Salt Lake City, Utah, known as "The Order"work, with friends and strangers alike who are in various stages of leaving polygamy to help them escape too. Their first-hand knowledge of the struggle to leave and adjust to the outside world make them the perfect advocates for others looking to leave. However, as more polygamous sects become aware of the girls' mission, the more they are despised by those faithful to the religion making escapes increasingly dangerous.
This season, in addition to helping members from The Kingston Clan, the sisters help followers of other polygamous groups escape, including those in The Fundamentalist Church of Jesus Christ of Latter-Day Saints, and the Apostolic United Brethren. The many people who reach out to the sisters for help throughout the season include, an elite Order leader's daughter who wants to escape an impending marriage to her older cousin; star-crossed lovers who want to leave the restraint of the strict FLDS religion to be together; an AUB father looking to save his children from the painful world of polygamy; and THE SON of infamous FLDS prophet, Warren Jeffs, who needs help finding his mother whom the religion tore away from him as a child.
The path out of polygamy is not an easy one, and those who dare to leave face challenging emotional obstacles. Largely shunned by their family and friends, there is often temptation to return to the only world they know, to avoid an overwhelming sense of isolation. It is through the continued support and guidance of Andrea, Jessica and Shanell that these people rebuild their lives to create a new sense of family.
Escaping Polygamy is produced by RIVR Media. Executive producers for RIVR Media are Dee Haslam, Rob Lundgren, and Lori Stryer. Jennifer Wagman serves as executive producer for Lifetime.