Laurel Road And MoviePass Join Forces To Deliver Maximized Savings, Value And Experience For Customers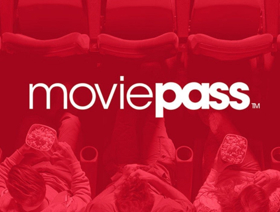 Laurel Road, an online lender and FDIC-insured bank, has announced an exclusive, first-of-its-kind partnership with MoviePass, the nation's premier movie theater subscription service, designed to further amplify savings and value for its customers.
As part of the agreement, MoviePass customers who refinance their student loans with Laurel Road will receive a free annual membership to MoviePass. Laurel Road currently saves its customers $20,000 on average over the life of their loans, and this unique partnership will continue to provide savings for both Laurel Road and MoviePass communities.
The collaboration kicked off at the SXSW Film Festival in March, where the companies teamed up to offer free tickets to the SXSW premier of American Animals - a MoviePass Ventures film. Throughout the duration of this partnership, there is potential for similar exciting promotions, such as invite-only access to movie screenings.
"MoviePass and Laurel Road customers have the shared skill for spotting a tremendous value," said Alyssa Schaefer, CMO and Head of Product Experience at Laurel Road. "We're thrilled to partner with a brand that places the same unwavering premium on experience and savings. Together, we're wholly focused on making customers' money work even harder, so they can stay focused on the road ahead."
"Laurel Road will be a strong partner as we continue working to provide the most affordable and beneficial offerings to our members," said Mitch Lowe, MoviePass CEO. "We believe people should be able to work towards their long-term financial goals while not giving up the experiences they love - such as going to the movies. This partnership allows our community to benefit from both services and ultimately save more money along the way."
For more information about the partnership or to apply, visit Laurel Road's website.
About Laurel Road
Laurel Road is a national online lending company and FDIC-insured bank, offering online student loan refinancing, personal lending and mortgage products as well as consumer and commercial banking services. Laurel Road began originating student loans in 2013 and has since helped thousands of professionals with graduate and undergraduate degrees to refinance and consolidate more than $3 billion in federal and private school loans, and with our low rates borrowers have reduced their monthly payments and on average saved tens of thousands of dollars. For more information on potential savings, see laurelroad.com/student.
Laurel Road Bank is a Connecticut banking corporation offering lending products in all 50 U.S. states, Washington, D.C. and Puerto Rico. The mortgage product is not offered in Puerto Rico. Laurel Road Bank is an Equal Housing Lender, Member FDIC. NMLS ID # 402942.
About MoviePass
MoviePass Inc. is a technology company dedicated to enhancing the exploration of cinema. As the nation's premier movie-theater subscription service, MoviePass provides film enthusiasts the ability to attend up to one movie per day for a low subscription price. The service, now accepted at more than 91% of theaters across the United States, is the nation's largest theater network. For more information, visit www.moviepass.com.
SOURCE Laurel Road