HGTV to Premiere Renovation Series SPONTANEOUS CONSTRUCTION, 2/15
HGTV is bridging the gap between television and social media with its new series Spontaneous Construction. The half-hour series, hosted by Ricky Paull Goldin, harnesses the power of email, Facebook, Twitter, Craigslist and other social sites, to activate a "task mob" of carpenters, skilled laborers and neighbors who travel from near and far to dance, laugh and surprise homeowners with a stunning renovation in just two days. The "flash mob" performances to such hits as "Footloose" and "Bust A Move" are surreal, but the renovations are the real deal. HGTV is airing two episodes on Friday, Feb. 15 at 8 p.m. and 8:30 p.m. ET.
"Spontaneous Construction is the first-time choreographed flash mobs have played a role in helping homeowners complete their dream renovations," said Kathleen Finch, HGTV's general manager. "The concept is unusual, but the results have been surprisingly fun, unpredictable and entertaining!"Each half-hour episode begins with Ricky conducting an online search for homeowners in the most need of help with a renovation project. In the first episode, debuting Friday, Feb. 15 at 8 p.m. ET, he chooses homeowners Tom and Lizzy, whose overgrown yard is in need of serious help. Not long after they begin work, a "flash mob" appears in the backyard, surprising the homeowners and kicking the renovation off with an energetic, choreographed dance. The "flash mob," which was coordinated online using social media, then transforms into a "task mob" that helps this couple achieve everything on their wish list, including a fire pit that Tom
Built
himself with helpful instruction from Ricky. The second episode, premiering Friday, Feb. 15 at 8:30 p.m. ET, features hardworking parents, Theresa and Mark, whose boring backyard does not match their dream home. Ricky's "flash mob"-turned-"task mob" comes to the rescue once more, kicking the renovation into high gear and creating a nautical, relaxing space for this family. For a sneak peek of Spontaneous Construction, visit HGTV's YouTube page. Viewers can also stay up-to-date with the series on Twitter by using #HGTVFlashMobs, as well as interact with other home improvement enthusiasts through HGTV's Facebook, Twitter, Pinterest and Instagram.America's leading home and lifestyle brand,
HGTV
features a top-rated cable network that is distributed to more than 98 million U.S. households and the
HGTV
website, HGTV.com, the nation's leading online home-and-garden destination that attracts an average of four million unique visitors per month. The brand also includes the HGTV(R) HOME consumer products line which showcases exclusive collections of paint, flooring, lighting, furniture, plants, fabrics and other home-oriented products, as well as
HGTV
Magazine, a new home and lifestyle publication published in partnership with Hearst Magazines. Headquartered in Knoxville, Tenn.,
HGTV
is wholly owned by Scripps Networks Interactive, Inc. (SNI).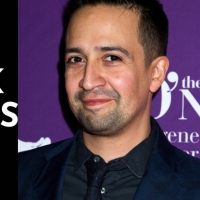 Lin-Manuel Miranda To Return For HIS DARK MATERIALS Season 3 On HBO

October 6, 2022

HBO has confirmed that award-winning composer and actor Lin-Manuel Miranda will return for the third season of the fantasy drama.
---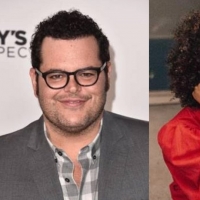 Development Halts On Disney+ BEAUTY AND THE BEAST Prequel Series

February 10, 2022

A planned Beauty and the Beast musical prequel series will not move forward at Disney+.
---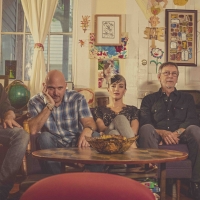 Tony & Grammy Winner Michael Cerveris' Loose Cattle to Stream Live Performance Tonight

January 5, 2022

Loose Cattle, fronted by two-time Tony Award & Grammy winner Michael Cerveris and Kimberly Kaye, will stream a performance live from New Orleans tonight!
---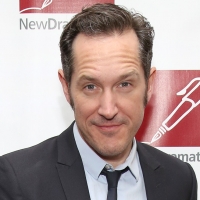 Bertie Carvel Joins THE CROWN Season Five As Tony Blair

October 28, 2021

The acclaimed Netflix series, 'The Crown' has added Tony Award-winning actor Bertie Carvel to its cast in the role of British Prime Minister Tony Blair.
---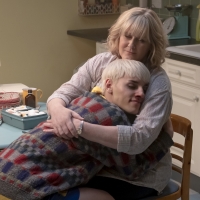 REVIEW ROUNDUP: What Do Critics Think of EVERYBODY'S TALKING ABOUT JAMIE?

September 17, 2021

Inspired by true events, Everybody's Talking About Jamie follows Jamie New (Harwood), a teenager from Sheffield, who dreams of life on stage.
---