Fox Cancels THE MICK, BROOKLYN NINE-NINE, & LAST MAN ON EARTH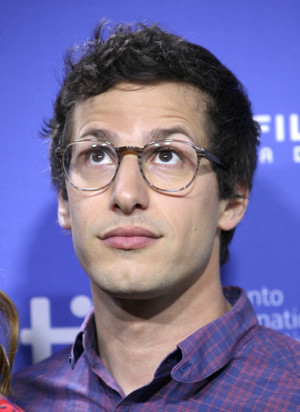 According to Deadline, FOX has decided to not renew three of its current comedy sitcoms. THE MICK will not be returning for a third season, BROOKLYN NINE-NINE will not be back for a sixth, and LAST MAN ON EARTH is ending after its current fourth season. Read more about the news from Deadline here: THE MICK, BROOKLYN NINE-NINE, LAST MAN ON EARTH.
THE MICK is a comedy about an unapologetic degenerate (Kaitlin Olson, "It's Always Sunny in Philadelphia") who suddenly finds herself stuck raising her spoiled niece (Sofia Black D'Elia, "The Night Of") and nephews (Thomas Barbusca, "Middle School: The Worst Years of My Life"; newcomer Jack Stanton) in affluent Greenwich, CT. It's pretty much everything she never wanted. Regardless, she's determined to RISE to the occasion and transform these little monsters into honest, hard-working, decent members of society - something she knows absolutely nothing about. The series also stars Carla Jimenez ("Last Man Standing") and newcomer Scott MacArthur. Cast includes Kaitlin Olson as Mickey; Thomas Barbusca as Chip; Sofia Black-D'Elia as Sabrina; Jack Stanton as Ben; Carla Jimenez as Alba; Scott MacArthur as Jimmy.
From Emmy Award-winning writer/producers Dan Goor and Michael Schur ("Parks and Recreation"), BROOKLYN NINE-NINE won the 2014 GOLDEN GLOBE AWARDS for Best Television Series - Comedy or Musical and Best Performance by an Actor in a Television Series - Comedy or Musical (Samberg). Braugher recently earned his third consecutive Emmy Award nomination for Outstanding Supporting Actor in a Comedy Series.Holt's next-in-command is Sergeant TERRY JEFFORDS (Terry Crews), a muscle-bound human mountain who loves nothing more than his three little daughters, except for a fresh carton of full-fat yogurt. The man loves yogurt. Jake's fellow detectives include his girlfriend, AMY SANTIAGO (Melissa Fumero); his best friend and human puppy-dog, Detective CHARLES BOYLE (Joe Lo Truglio); and the incredibly secretive, tough-as-nails Detective ROSA DIAZ (Stephanie Beatriz). Holt's civilian assistant is GINA LINETTI (Chelsea Peretti), the living embodiment of the "100" emoji. Rounding out the precinct's staff are veteran officers Detective SCULLY (Joel McKinnon Miller) and Detective HITCHCOCK (Dirk Blocker), whose only skill as police officers is their ability to make a passable pot of coffee.
After a deadly virus swept the planet in 2020, only one man was left on earth: Tandy Miller. Tandy searched the country in his RV for other survivors, only to return to his hometown of Tucson, realizing that he was almost certainly the last living being on the face of the earth. Slowly, a handful of other survivors found their way to Phil, including his now-wife, CAROL PILBASIAN (Kristen Schaal), a gratingly optimistic, grammar-loving woman with a goal of repopulating the earth. After Carol, came MELISSA CHARTRES (January Jones), who suffers no fools; the lovable and cheerful TODD (Mel Rodriguez); charming southerner and wino GAIL (Mary Steenburgen); Aussie ERICA (Cleopatra Coleman); and, finally, a strapping, second PHIL MILLER (Boris Kodjoe), who tragically died of a BOTCHED appendectomy in Season Two. The group relocated to Malibu, where MIKE MILLER (Jason Sudeikis), Tandy's astronaut brother, finally found them, after spending years alone in outer space. In the season finale, Mike was sequestered from the group when he showed signs of having the virus, and Malibu appeared to be under siege as unknown, seemingly hostile survivors approached the beach. Season Three will pick up where the finale left off, with the group's safety in jeopardy as armed INTRUDERS in hazmat suits approach the house.
Related Articles View More TV

Stories
More Hot Stories For You