Fathom Events Announces Its Winter Programming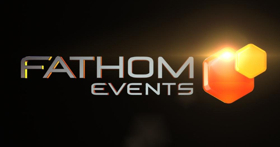 This winter, Fathom Events presents moviegoers with a lineup of holiday favorites in movie theaters nationwide: Die Hard's 30th anniversary; a new adult-themed holiday tradition with A Bad Mom's Christmas; the enchanting, music-filed Buttons: A New Musical Film, the evergreen classic White Christmas; two heartwarming films in Jim Henson's Holiday Special; and beloved holiday favorite The Nutcracker, performed by the Bolshoi Ballet.
Full details of Fathom's holiday-themed offerings follow:
Die Hard: Sunday, November 11, 2018 and Wednesday, November 14, 2018 at 2:00 p.m. and 7:00 p.m. local time.
Fans of Die Hard may never agree about the film's status as a holiday movie (as opposed to a summer blockbuster with a Christmas setting), but millions of moviegoers do agree that there's endless appeal in the swaggering, wisecracking John McClane (Bruce Willis) and his single-handed effort to protect a 35-story high-rise from a team of terrorists led by suave Hans Gruber (Alan Rickman). The iconic '80s action movie marks its 30th anniversary and will screen with new pre- and post-film commentary by TCM Primetime Host Ben Mankiewicz as part of the TCM Big Screen Classics series.
A Bad Mom's Christmas: Thursday, December 6, 2018 at 7:30 p.m. local time.
Moviegoers are invited to a wild, one-night Christmas PARTY ON December 6, as the Fathom Spotlight Series presents STXfilms' hilariously inappropriate comedy hit "A Bad Moms Christmas" in movie theaters nationwide. A box-office hit when it was released last year, the film will be back on the big screen to create a new holiday tradition fashioned especially for grown-ups. The return of "A Bad Moms Christmas" will be accompanied by a brand-new "blooper reel," created during the making of the film, which will bring even more raucous laughter to the evening.
Buttons: A New Musical Film: Saturday, December 8, 2018 at 12:55 p.m. local time.
Buttons, a new musical fairy tale film from creator director Tim Janis takes you on a journey to discover that sometimes believing can be the greatest adventure of all! During a time of robber barons, mills, and rising industry, two orphan children meet two unexpected visitors (Dick Van Dyke & Angela Lansbury) who turn the tide of events and change their lives forever. Includes a special tribute to legendary dancer, director and choreographer Gene Kelly, hosted by Kelly's wife and biographer Patricia Ward Kelly. Join Patricia as she shares intimate, behind-the-scenes stories about some of her husband's most popular and universally beloved movies.
White Christmas: Sunday, December 9, 2018 and Wednesday, December 12, 2018 at 2:00 p.m. and 7:00p.m. local time.
Two talented song-and-dance men (Bing Crosby and Danny Kaye) team up after the war to become one of the hottest acts in show business. One winter they join forces with a sister act (Rosemary Clooney and Vera-Ellen) and trek to Vermont for a white Christmas. The result is stuff dreams are made of. This two-day event is part of the TCM Big Screen Classics series and includes exclusive insight from TCM Primetime host Ben Mankiewicz.
Jim Henson's Holiday Special: Monday, December 10, 2018 and Sunday, December 16, 2018 at 4:00 p.m. and 7:00 p.m. local time.
Two heartwarming holiday specials that many of today's parents grew up with on television are making their cinematic debuts when Fathom Events and The Jim Henson Company present "The Bells of Fraggle Rock" and "Emmet Otter's Jug-Band Christmas". The feature will be followed by an introduction from Amy Poehler and a special message from Cheryl Henson, president of the Jim Henson Foundation.
Bolshoi Ballet's The Nutcracker: Sunday, December 23, 2018 at 12:55 p.m. local time.
Captured live the same day from the Bolshoi Ballet in Moscow, The Nutcracker comes to cinemas across the U.S. On Christmas Eve, Marie's Nutcracker doll magically transforms into a prince, and together their wonderful adventure begins. The Nutcracker invites audiences of all ages on a magical journey, through a world of enchantment, complete with dancing snowflakes and dolls that have come to life, accompanied by Tchaikovsky's beloved score. The TIMELESS holiday classic returns to the Bolshoi stage this December.